Trump tells GOP leaders he won't sign short-term spending bill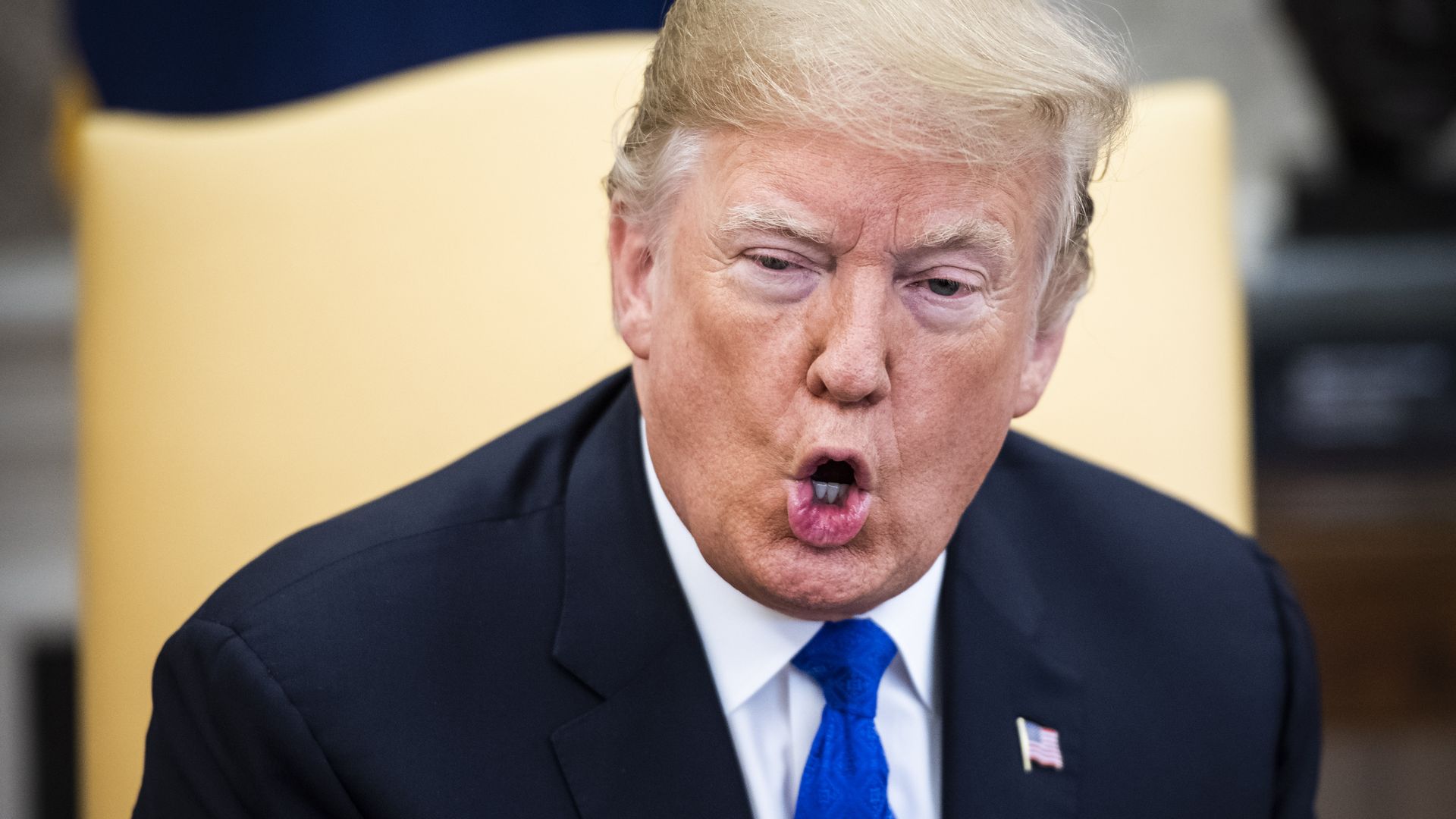 House Speaker Paul Ryan (R-Wis.) said Thursday outside of the White House that President Trump informed House Republican leaders that he would not sign a short-term spending bill passed by the Senate "because of legitimate concerns about border security."
What's next: Ryan said the House would attempt to pass a bill with funding for Trump's border wall. It's unclear if the bill will garner enough support, suggesting the government may be heading for a partial shutdown Friday at midnight.
The big picture: The border wall is one of Trump's signature campaign promises, and with Democrats taking control of the House in January, this is likely his last chance to get funding for a border wall. Last week, Trump told Democratic leaders Chuck Schumer and Nancy Pelosi in a heated Oval Office exchange that he would be "proud to shut down the government for border security."
Statement from Press Secretary Sarah Sanders:
"President Trump just met with Republican Members of the House. Not surprisingly, they all feel strongly about Border Security — stopping the flow of drugs, stopping human trafficking, and stopping terrorism. We protect nations all over the world, but Democrats are unwilling to protect our nation. We urgently need funding for border security and that includes a wall."
Go deeper