News Shapers: Criminal Justice Reform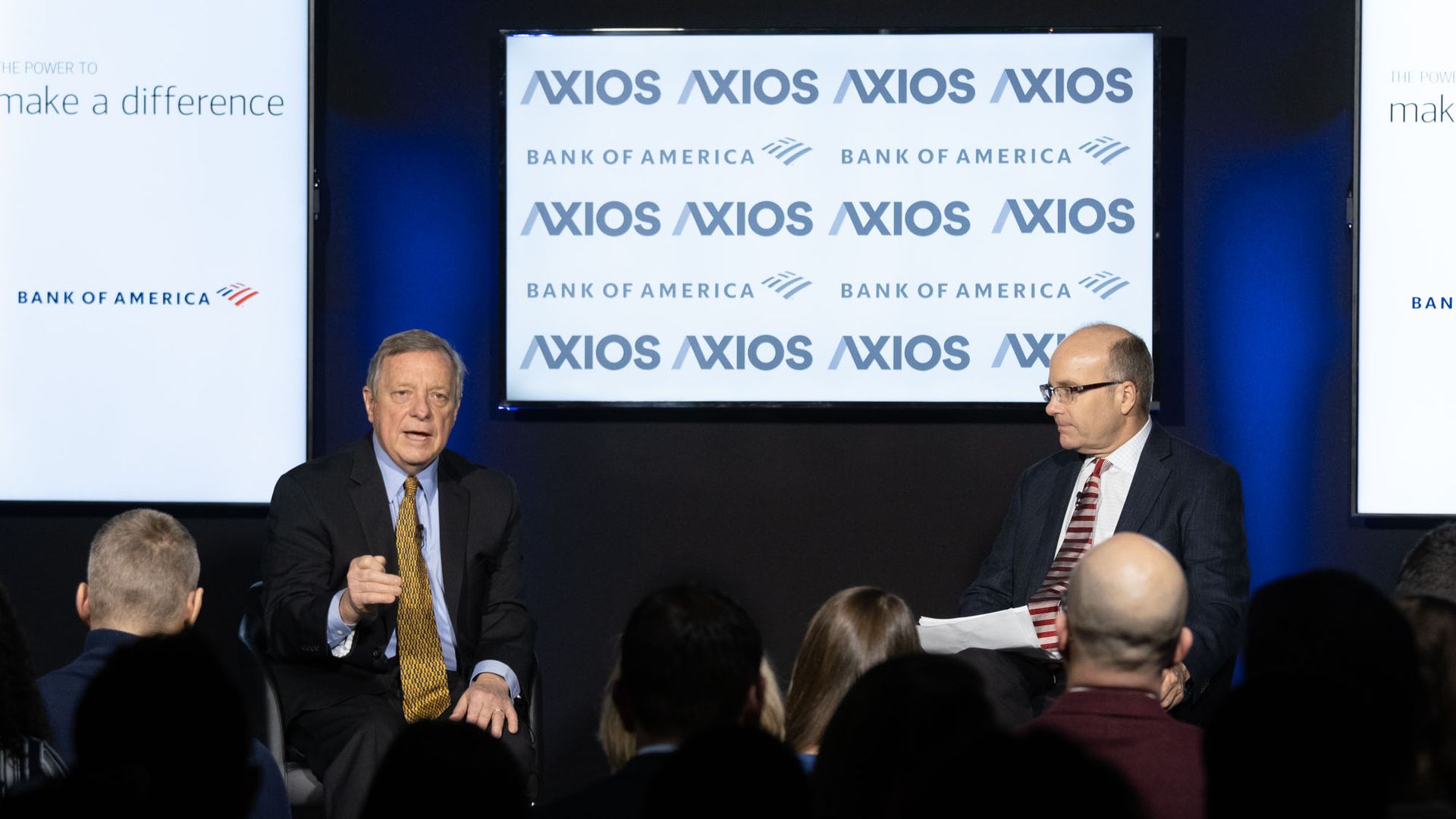 The morning after the Senate's historic vote (87-12) on a criminal justice bill years in the making, Axios' Mike Allen hosted a series of conversations with some of the bill's most powerful players, discussing how we got here and what it means for our country.
Why it matters, from Axios' Stef Kight: For years, advocates and lawmakers have worked to reform the federal prison system only to have their efforts fall apart at the last minute. But with the help of Jared Kushner in the White House and a bipartisan Senate coalition, the First Step Act has made it past the Senate and will now likely become law — impacting thousands of current federal inmates.
Sen. Dick Durbin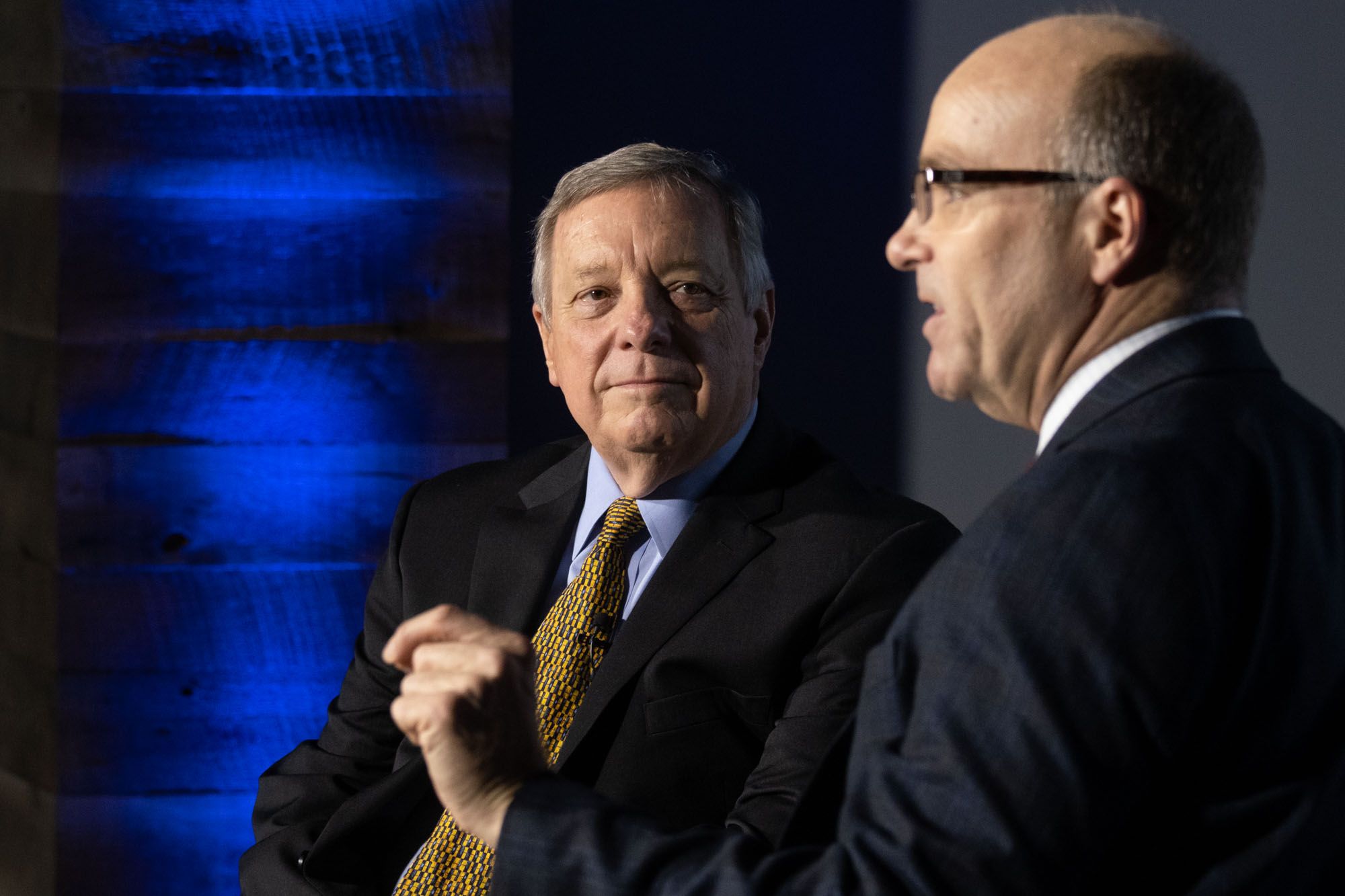 Sen. Durbin, who introduced the bipartisan First Step Act last month, told Mike what it was like to see such overwhelming support for the legislation and what this bill means for our future.
Congress comes together. "Last night's coalition, I've never seen anything like this."
Going out with a bang. "I never dreamed it would end so powerfully. ... It's an incredible number (87-12) when you consider this type of issue, the depth of feeling on this issue. ... It's a historic vote."
Jared Kushner's helping hand. "He did more to line up Republicans on this issue than anyone else. ... I want to give credit where credit is due."
How the bill will shape our country. "We're now changing the national conversation on issues involving the drug war and incarceration. ... In my world, this was the Super Bowl."
Durbin's argument for taking a stand. "There's going to be a 30-second [attack] ad no matter what you do, so do something that's important to this country."
Mark Holden, Koch Industries Senior Vice President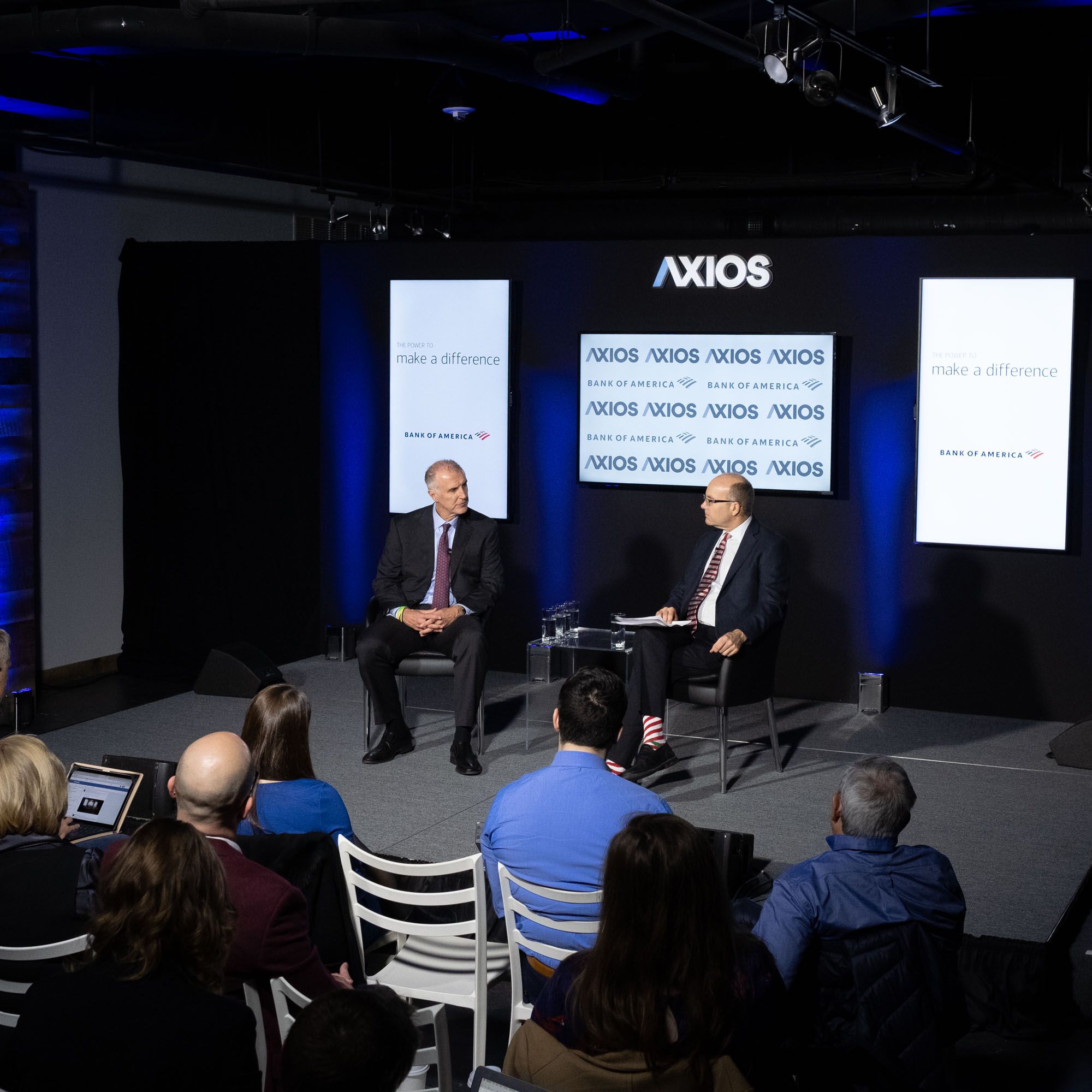 Mark Holden, who was formerly a prison guard, gave his perspective on the American criminal justice system and explained why Koch Industries backed the First Step Act.
A flawed system. "Imprisonment doesn't always enhance public safety. ... There's no science or data behind these long sentences."
What lawmakers should do. "I encourage all lawmakers — if they're going to make a punitive law ... they need to go to a prison first."
The problems that remain. "Prosecutors have too much power. ... It's a constitutional right to have a lawyer, and that's violated pretty much every day. ... We have to fix the bail system. If you're not a threat to public safety, you should be free until your case is heard. ... And we have to take away barriers to opportunity once you re-enter society."
The next step. "When we do the Second Step Act, I want the vote to be 100 to nothing."
Van Jones, CNN Commentator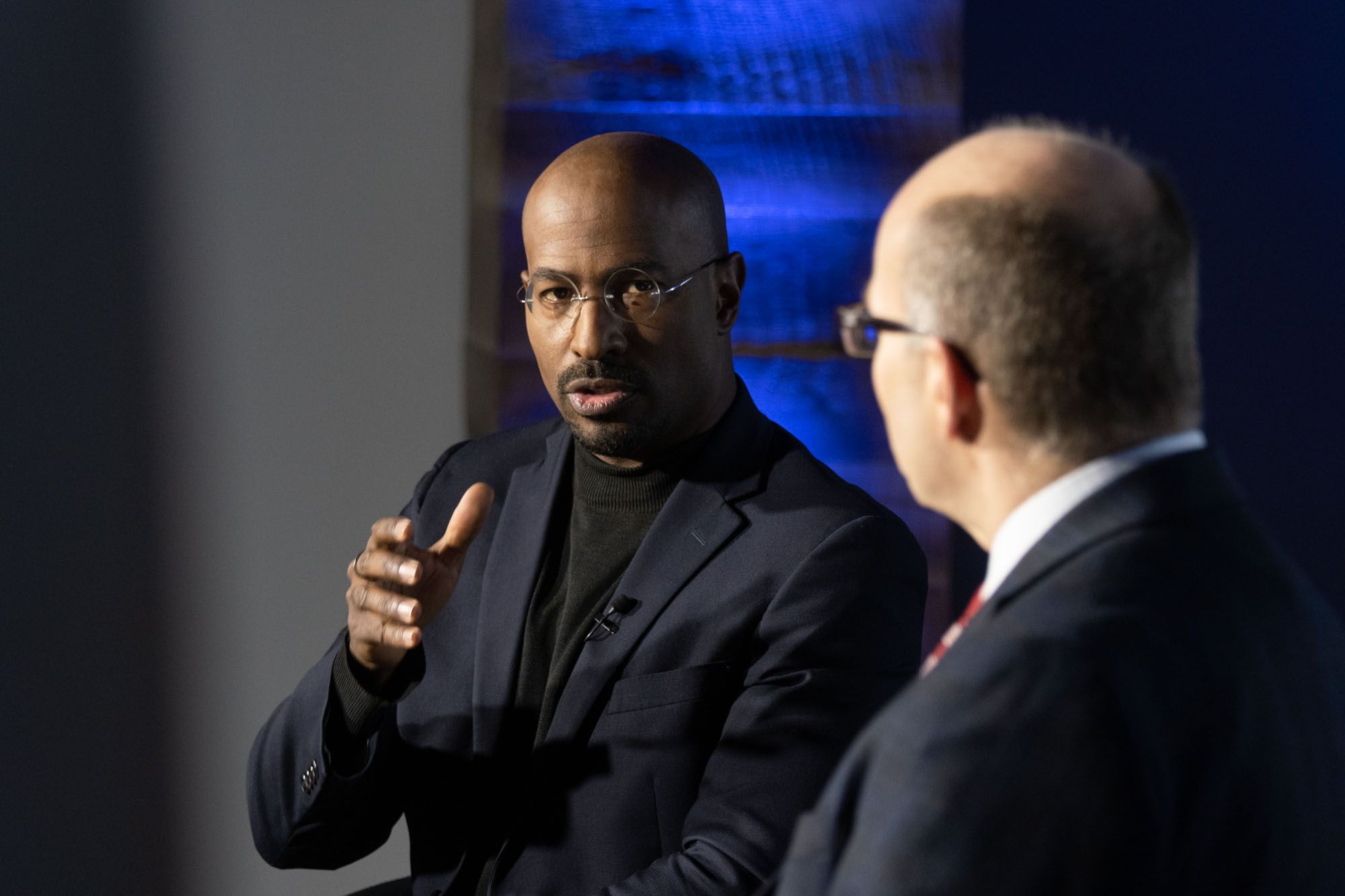 Longtime criminal justice reform advocate Van Jones explained what Tuesday night's vote meant to him, how history will look back on it, and what comes next.
Watching the votes come in. "I couldn't stop laughing, and I couldn't stop crying. ... It was a Christmas miracle. ... There was no big super PAC. No highly paid lobbyists. ... It was people who gave a damn."
"This is history. This is the 1959 Civil Rights Act. ... It was 1959 when a little win broke the logjam. It showed that you could be for civil rights ... and keep your seat [in Congress]."
"This movement was so powerful that Mitch McConnell had to vote for this bill after doing anything he could to stop it."
The difference maker. "You know what made the difference? Donald J. Trump finally said enough is enough."
The end goal. "The last step will be treating poor folks' kids the same way we treat rich folks' kids."
Sen. Amy Klobuchar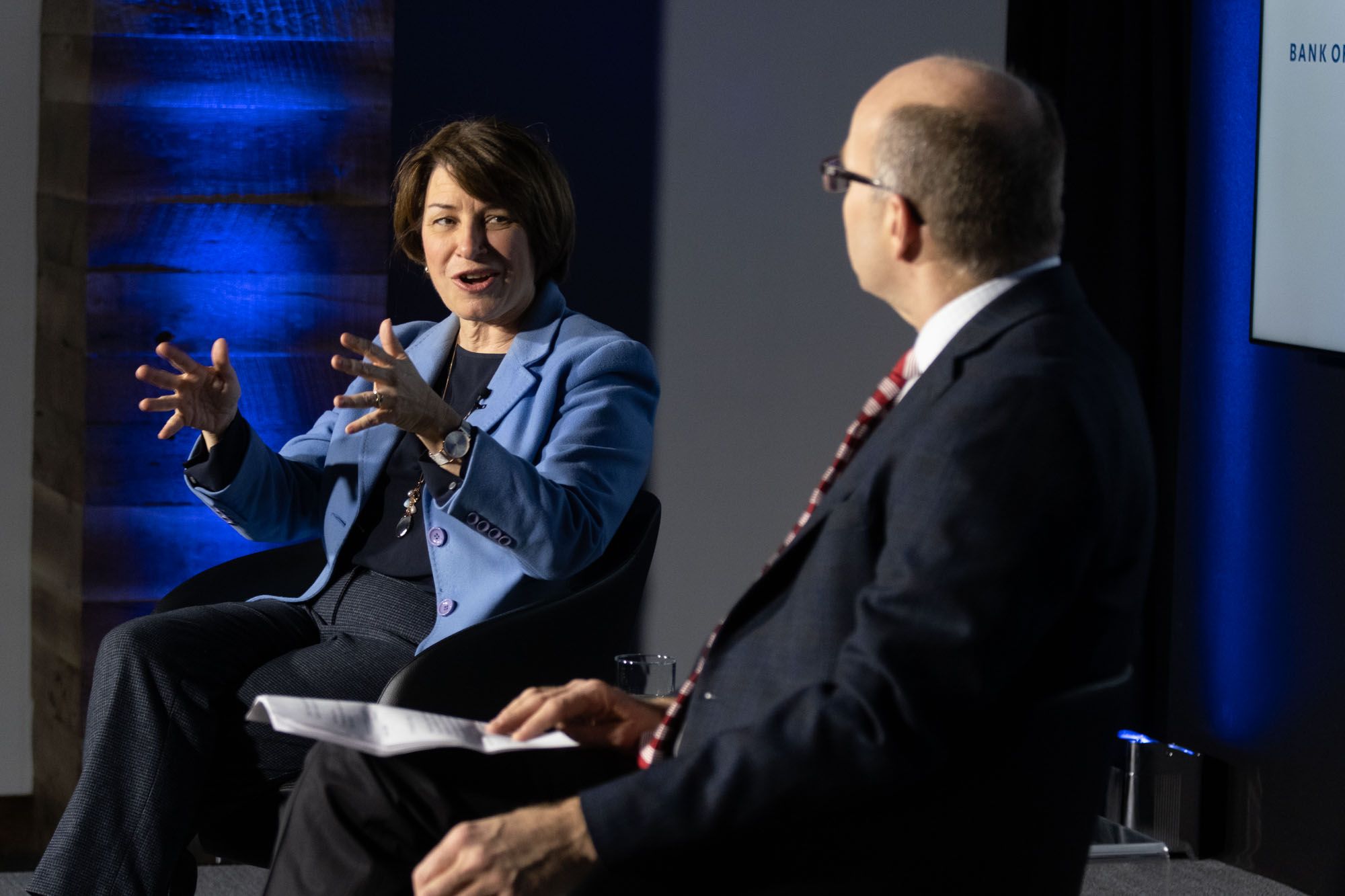 Sen. Klobuchar spoke about the bipartisan effort that got the First Step Act through the Senate and what the vote meant to her.
"The best part of the night for me was that it wasn't Democrats fighting [Republican] Tom Cotton [who was trying to sink the bill] over amendments, it was Chuck Grassley [R-Iowa] going up there to fight them down."
On a personal note, treatment vs. prison. "Treatment changed my dad's life. In his own words, he was 'pursued by grace.' I think other people should have the same right."
A look into 2019. "I hope [the First Step Act] doesn't only pave the way for the criminal justice system, but that it paves the way for what we want to do next year," Klobuchar said, referring to the bipartisan coalition that came together to get the bill passed.
Go deeper:
If you'd like to be invited to events like this one, shoot us an email at [email protected]. We'd love to sign you up.
Thank you Bank of America for sponsoring this event.
Go deeper