Huge national opioids lawsuit moves forward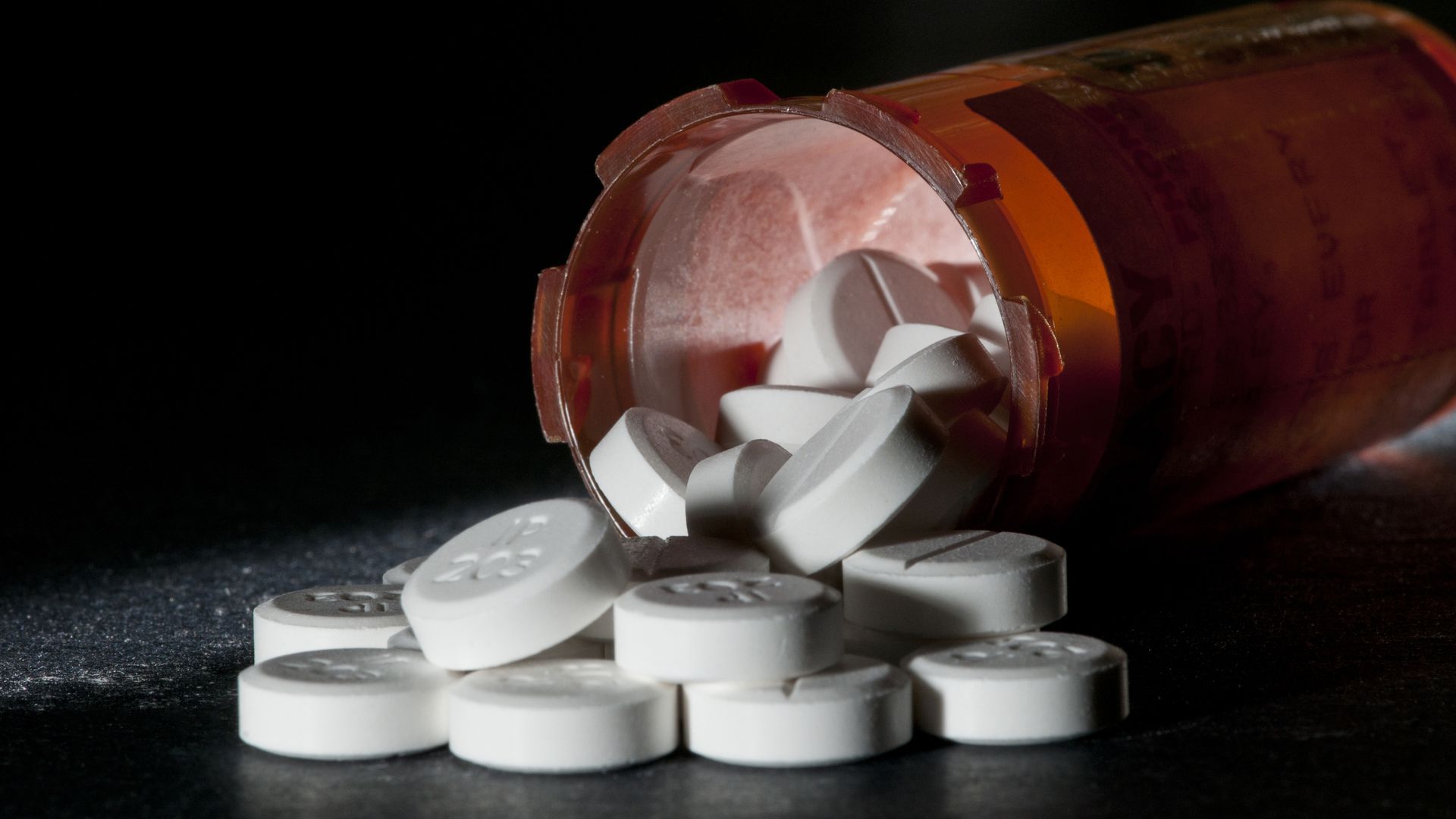 An Ohio district court judge's procedural ruling in the national opioids lawsuit Wednesday has big implications — because it could open up opioid makers, drug distributors and others to face serious charges in court.
Why it matters: The plaintiffs — various cities, counties and states — are suing the health care companies for their role in the opioid epidemic. Yesterday's ruling, in which the judge denied health care companies' motion to dismiss the lawsuit, may increase the amount of money at stake, which would go toward the fallout from the epidemic.
"It is accurate to describe the opioid epidemic as a man-made plague, 20 years in the making. The pain, death, and heartache it has wrought cannot be overstated," Judge Dan Polster said in the ruling.
While the judge sustained nearly all of the legal theories on which the plaintiffs are suing the opioid companies, 2 are particularly important, according to Joe Rice, one of the plaintiff's lead attorneys.
The plaintiffs are suing under the Racketeer Influenced and Corrupt Organizations Act. If the plaintiffs win on this charge, the companies would have to pay for the damage caused.
The plaintiffs are also allowed to proceed on a "public nuisance" claim. If the defendants are found liable, Rice says, they would have to cure or abate the nuisance — putting them on the hook for even more money.
Purdue Pharma, one of the defendants and the one named on yesterday's ruling, declined to comment.
We don't know yet whether this case will go to trial or whether the parties will eventually settle. But the seriousness of the charges will inevitably affect that calculation.
"I think this makes the case much easier to try," Rice says.
Go deeper: Where the national opioids lawsuit could be headed
Go deeper