Acting AG advised not to recuse himself from Russia investigation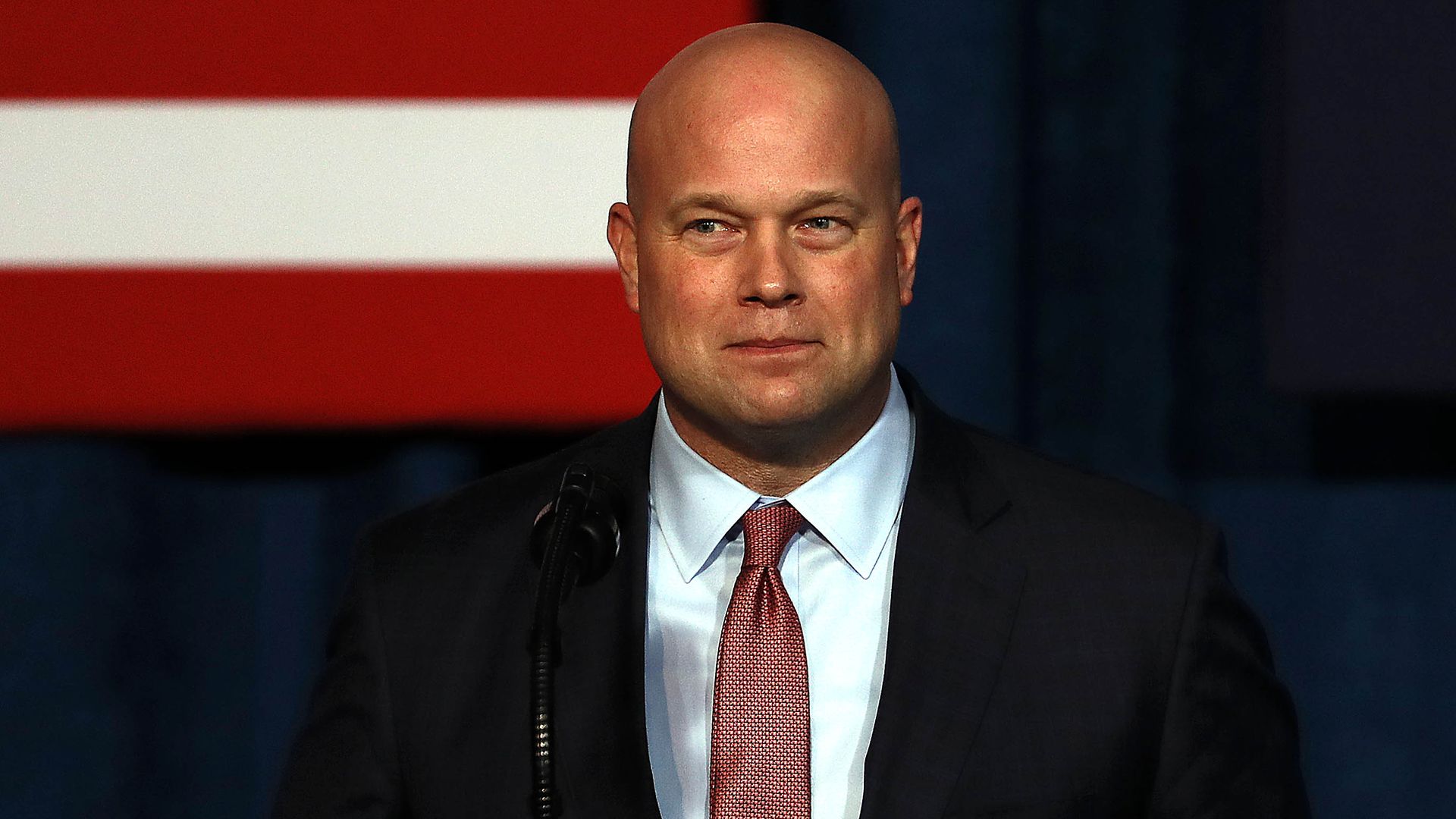 Acting Attorney General Matt Whitaker has been advised by Justice Department officials that he does not need to recuse himself from overseeing the Russia investigation, despite at least one ethics official concluding that he should, CNN's Laura Jarrett and the Washington Post reports.
Why it matters: Whitaker has been a critic of Robert Mueller's investigation in the past, writing last year that it was "going too far." Because of this, congressional Democrats and some legal experts have called on him to recuse himself from the attorney general's role of overseeing the special counsel's probe. But so far Whitaker has been involved in the investigation's major developments, according to CNN, and was expected to speak with senators about Michael Cohen's guilty plea on Thursday.
Background: Whitaker never requested nor received any formal recommendations on whether he should recuse himself, but he did meet with ethics officials to discuss the matter, CNN and the Post reported. At least one ethics official considered it a "close call" and ultimately recommended Whitaker should recuse himself.
But a four-person team of advisers, including one U.S. attorney handpicked by Whitaker, told the acting attorney general he did not need to recuse himself from overseeing the probe, according to the Post.
Editor's note: This story has been updated to include the one ethics official who recommended Whitaker recuse himself, as reported by CNN and the Washington Post.
Go deeper