Trump's lame-duck debacle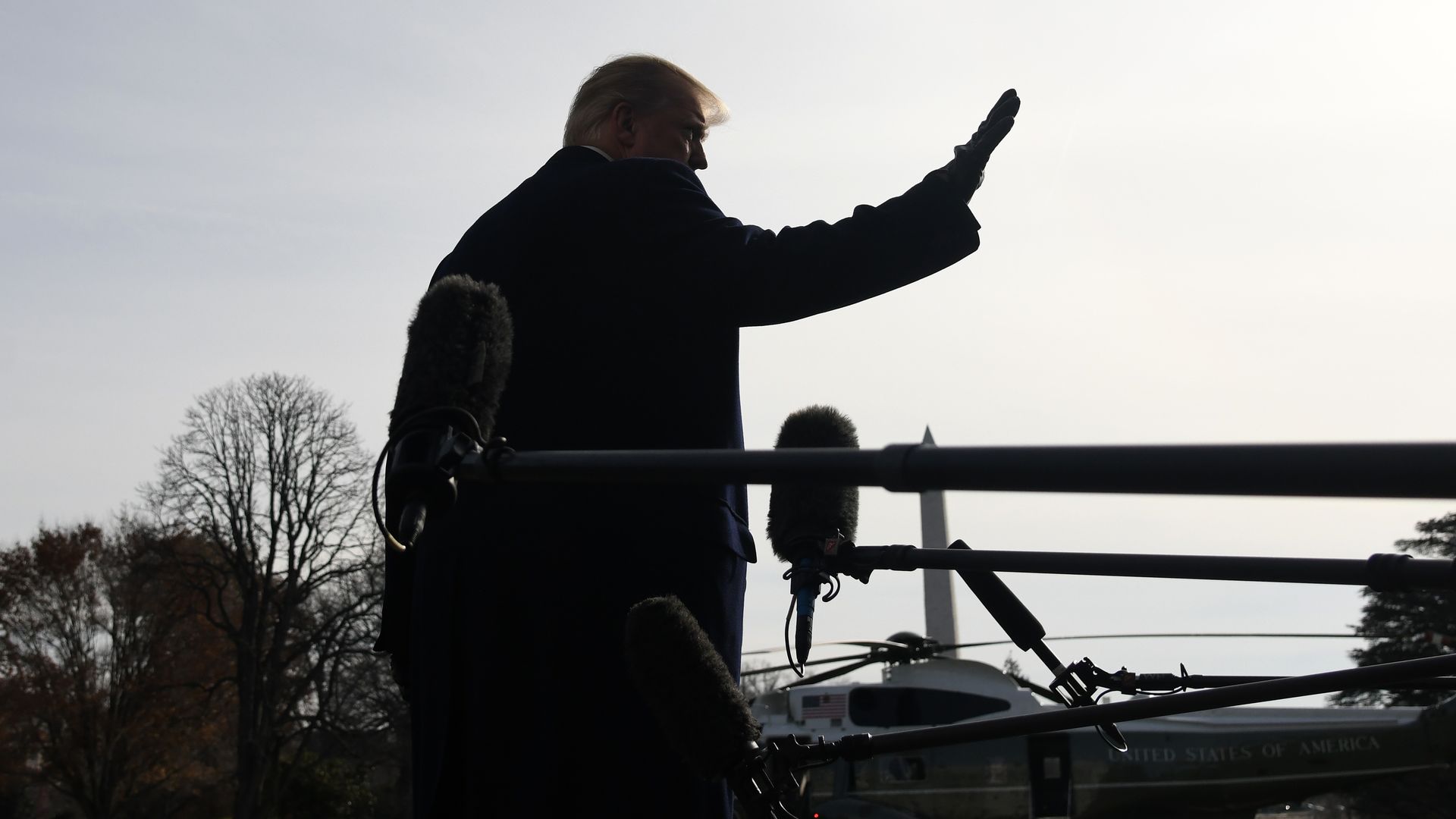 President Trump has botched the six weeks since the midterms, repeatedly making unforced errors that have produced weaker markets and political standing as he heads into next year's divided government and his re-election race.
What's happening: Yesterday became "Dump on Trump" day for the president's usual allies, as Republican officials condemned his seemingly impulsive decision to withdraw 2,000 U.S. troops from Syria.
Trump's public auditioning of potential chiefs of staff made it look like he couldn't attract talent — then he hastily announced Mick Mulvaney as "acting" chief because, according to insiders, he was freaked out by news coverage suggesting the search was a debacle.
Be smart: All of this has happened before Democrats take over the House and get subpoena power. 
Go deeper: Trump's trio of traps ahead of 2020
Go deeper