Trump allies and Republicans are questioning his Syria exit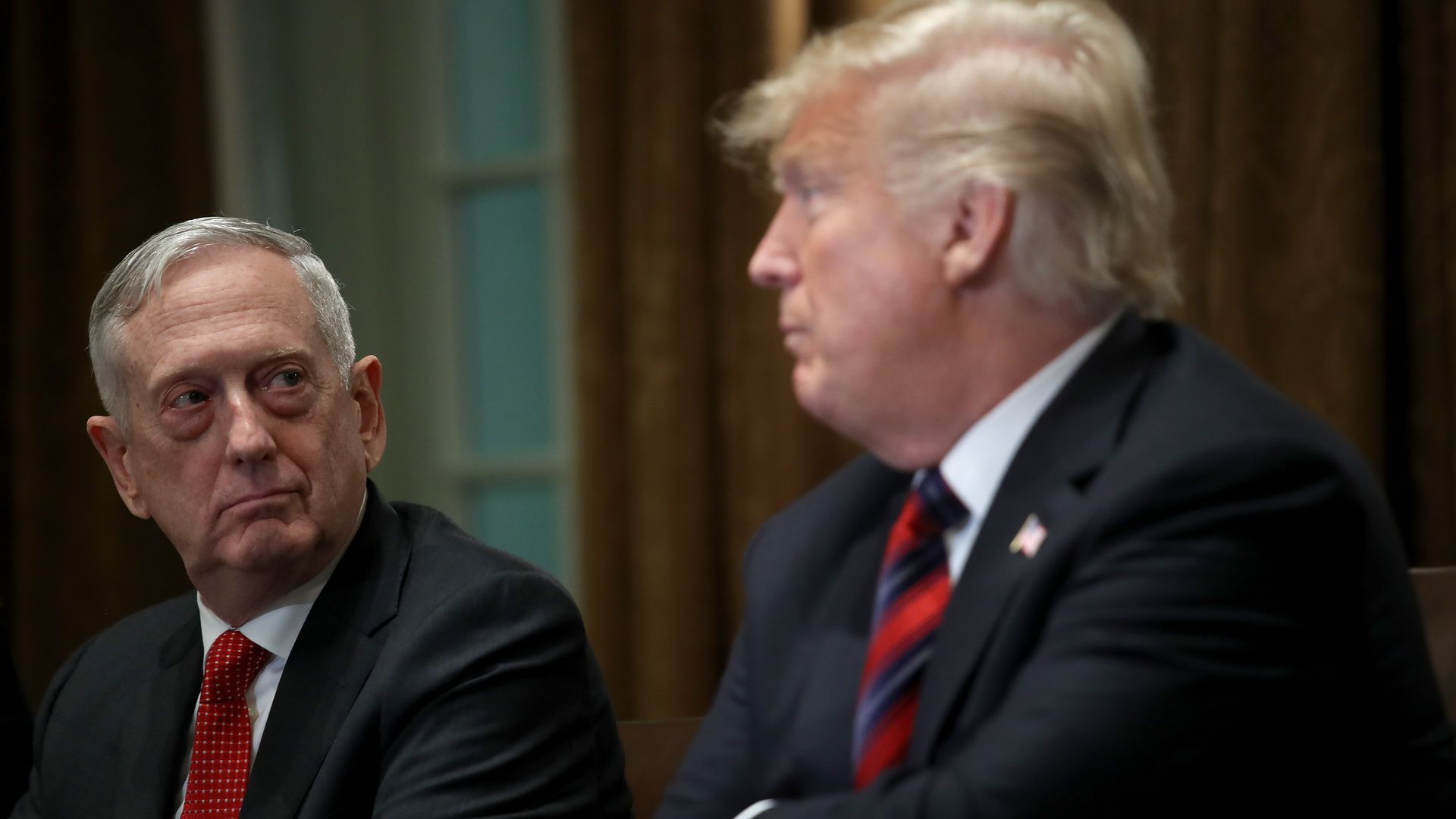 President Trump's order to begin pulling U.S. troops from Syria within the next 30 days drew pushback from Republicans, foreign allies and even officials within his own administration on Wednesday.
The big picture: Trump's claim that the U.S. has "defeated" the Islamic State, or ISIS, in Syria — which he called his "only reason" for remaining in the war — flies in the face of assessments by both the State Department and the Defense Department. Just last week, Brett McGurk, the U.S. envoy to the coalition fighting ISIS, said in a speech, "Even as the end of the physical caliphate is clearly now coming into sight, the end of ISIS will be a much more long-term initiative. Nobody is declaring a mission accomplished."
What they're saying:
Sen. Ben Sasse (R-Neb.): "Eight days ago, the Administration called a hypothetical pullout 'reckless.' Today, we're leaving. The President's generals have no idea where this weak decision comes from. They believe the high-fiving winners today are Iran, ISIS, and Hezbollah. The losers are Israel, humanitarian victims, and U.S. intelligence gathering. A lot of American allies will be slaughtered if this retreat is implemented."
Sen. Cory Gardner (R-Col.): "The US is the only global power able to stop Russia, Iran, and their terrorist proxies in Syria from total control of a region vital to national security. We've made significant progress in our fight against ISIS but the fight isn't over, and a US withdrawal will embolden bad actors. I urge President Trump to immediately halt any plans to withdraw US troops from Syria and to consult with Congress on a long-term Syria strategy that protects US national interests and denies a win for Vladimir Putin, Bashar al-Assad, and the Iranian mullahs."
House Foreign Affairs Chairman Ed Royce (R-Calif.): "The last administration showed what happens when arbitrary political deadlines ... dictate policy in war zones. We must learn from the mistakes of the past, not repeat them."
Go deeper: The Trump administration's mixed messages on Syria
Go deeper