Trump calls it quits on Syria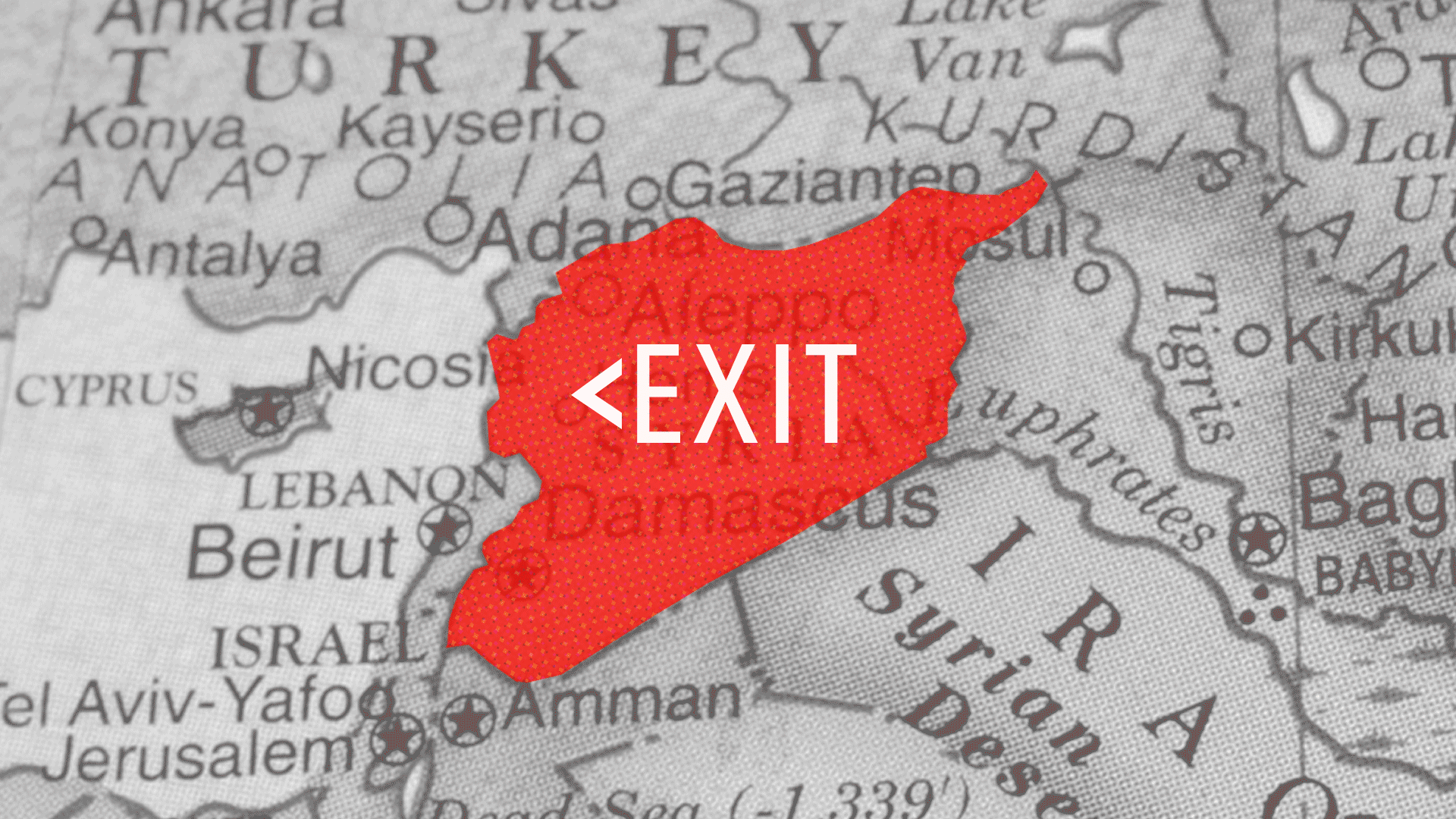 President Trump has declared his own "Mission Accomplished," with the U.S. set to withdraw from Syria despite concerns from the national security community and many Republicans.
Why it matters: "Trump appears to be discarding his entire Syria and Iran strategy at a single stroke, giving up any and all U.S. influence in the region — and disregarding the advice of his top national security officials," WashPost columnist Josh Rogin writes.
Details: There aren't a lot, at least not yet.
The White House declined to elaborate on how many troops are in Syria, how many are coming home, or when.
"The issue here is that the president has made a decision and so previous statements ... he gets to do that. That's his prerogative," a senior administration official told reporters.
The Pentagon is similarly short on details.
There are estimated to be around 2,000 U.S. personnel in Syria, and there are plenty of ongoing strikes against ISIS, which Trump claimed is defeated.
What they're saying:
Rep. Adam Kinzinger (R-Ill.) to Trump's tweet: "This is simply not true."
Sen. Lindsey Graham (R-S.C.): "Withdrawal of this small American force in Syria would be a huge Obama-like mistake."
The other side:
Democratic Rep. Ted Lieu (D-Calif.) tweeted: "Both the Trump and Obama Administrations in Syria went far beyond the congressionally authorized use of force to go after terrorists. ... I am pleased [Trump] is bringing our troops home."
Obama's first Syria ambassador, Robert Ford, to Axios' Haley Britzky: "I'm not a big supporter of Donald Trump, but in this case he's making the right call. ... The U.S. has no huge national security interests in northeastern Syria."
The bigger geopolitical picture:
Russia's U.S. embassy has tweeted praise for the move, and Charles Lister of the Middle East Institute tells Axios it's also "the greatest gift and insurance policy that ISIS could have wished for."
As for U.S.' Kurdish allies, who have been instrumental in fighting ISIS in Syria but are seen as a major threat by Turkey, Lister says: "It's a sad state of affairs when our key allies on the ground, who've shed blood and thousands of lives for our fight against ISIS, are to be well and truly abandoned."
Turkish president Recep Tayyip Erdogan may have offered Trump a deal, says Soner Cagaptay of the Washington Institute: "I know you don't want to stay in Syria, why don't you let me handle this?"
"Iran is one of the biggest beneficiaries of this U.S. decision," adds Behnam Ben Taleblu of the Foundation for Defense Democracies.
As for the Assad regime, the White House made clear that toppling Syria's dictator was never one of its military objectives.
Flashback: Just Monday, Trump's special representative for Syria engagement said Assad won't be able to wait out a U.S. exit. "I think if that's [Assad's] strategy, he's going to have to wait a very long time."
Go deeper