Trump briefed Netanyahu in advance on Syria pullout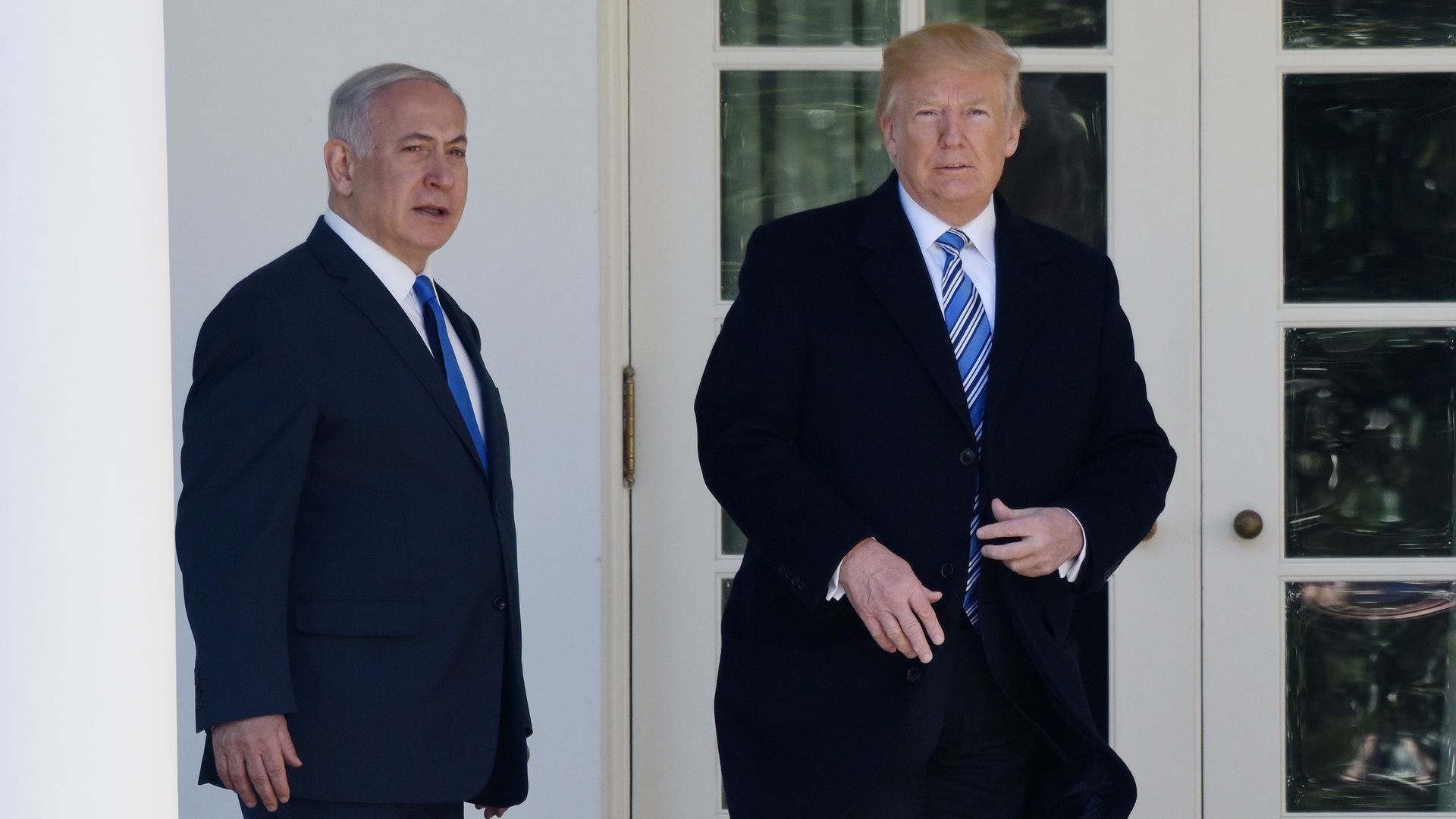 President Trump updated Israeli Prime Minister Benjamin Netanyahu in a phone call on Monday about his decision to pull U.S. forces out of Syria, Netanyahu said today in a statement. Netanyahu said both Trump and Secretary of State Mike Pompeo reassured him the U.S. will still have other ways to influence the situation in Syria even without forces on the ground.
Why it matters: Netanyahu has lobbied Trump very hard in the past not to pull out U.S. troops. Israel has been fighting for the last two years against Iranian entrenchment in Syria. It's most concerned about the U.S. pulling its forces from al-Tanf base, which blocks Iran from forming a land corridor from via Iraq and Syria to Hezbollah in Lebanon, and to the Mediterranean.
Netanyahu said in his statement: "This is a U.S. decision and we will study its timetable, its implementation and its repercussions for us. In any case, we will make sure Israel's security is preserved and we will defend ourselves from this arena."
The latest: The Pentagon has walked back the White House statement that the battle against the Islamic State, or ISIS, is over, but confirmed that troops are beginning to come home without providing a timeline.
Go deeper