John Roberts' quiet Supreme Court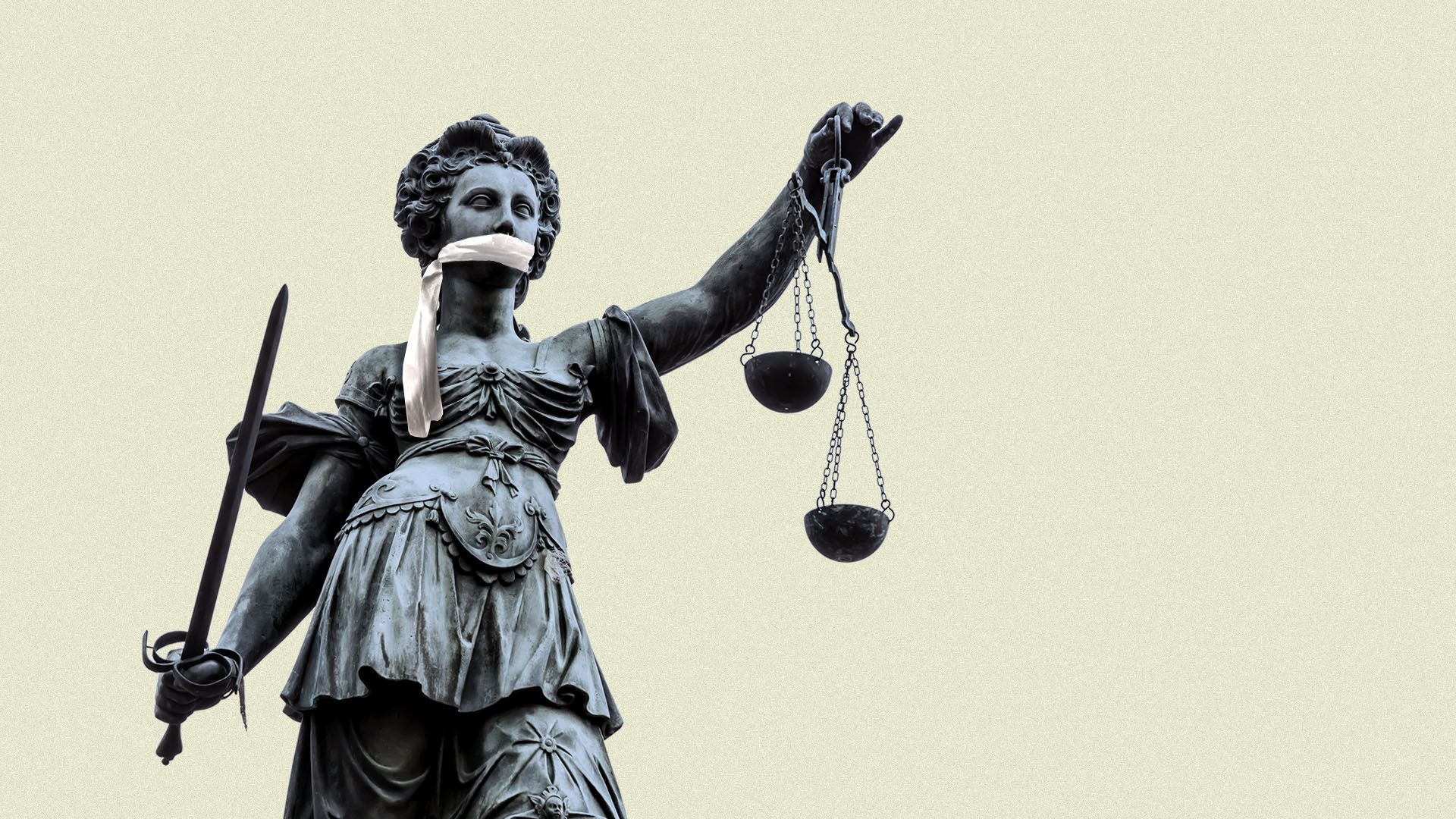 The Supreme Court has been quiet in the months since Justice Brett Kavanaugh's wildly polarizing confirmation. And that's how Chief Justice John Roberts seems to want it. Of course, Roberts' deliberately low-profile approach would end if the court takes up the big Affordable Care Act lawsuit. But it's not a sure thing that the case will reach SCOTUS.
Our thought bubble: With Justice Anthony Kennedy's retirement this summer, Roberts is more in control of the court's direction than he has ever been.
That doesn't just mean the rulings will be more conservative. It also means the court's work will reflect Roberts' institutionalism. He sincerely believes the judiciary is unique and wants to leave a light footprint in politics — or at least to maintain the appearance of leaving a light footprint in politics. This is the new normal.
You saw it in the chief justice's rare public statement that "we do not have Obama judges or Trump judges." Roberts entered the political fray only to insist that he is outside of it.
You saw it when the court declined to hear a case involving states' efforts to defund Planned Parenthood. It wasn't squarely a case about abortion rights, but Roberts, 63, and Kavanaugh, 53, decided to steer clear anyway — over the protestations of the other three Republican appointees.
It would be hard to review the federal judge's ruling Friday that struck down the ACA in a low-profile way. But a status-quo ruling that overturns the judge, and leaves the ACA in place, would be a sign that the new conservative majority really is interested in a light footprint.
Roberts doesn't get all the credit for the court's relatively tame docket. There haven't been a ton of politically charged cases at the court's doorstep.
So Roberts isn't necessarily ducking big political cases, but the lack of big political cases aligns with his interests.
Be smart: The ugly spectacle of the Kavanaugh hearings embodied everything Roberts doesn't want for the court, with one exception: It gave him a solid five-seat conservative majority that may well last for the rest of his life.
He will pull the law to the right. But for now, on the heels of a confirmation battle that was so deeply damaging, he can afford to be patient.
Go deeper: The Affordable Care Act may be headed back to the Supreme Court
Go deeper