Durbin, Klobuchar applaud Senate passage of criminal justice reform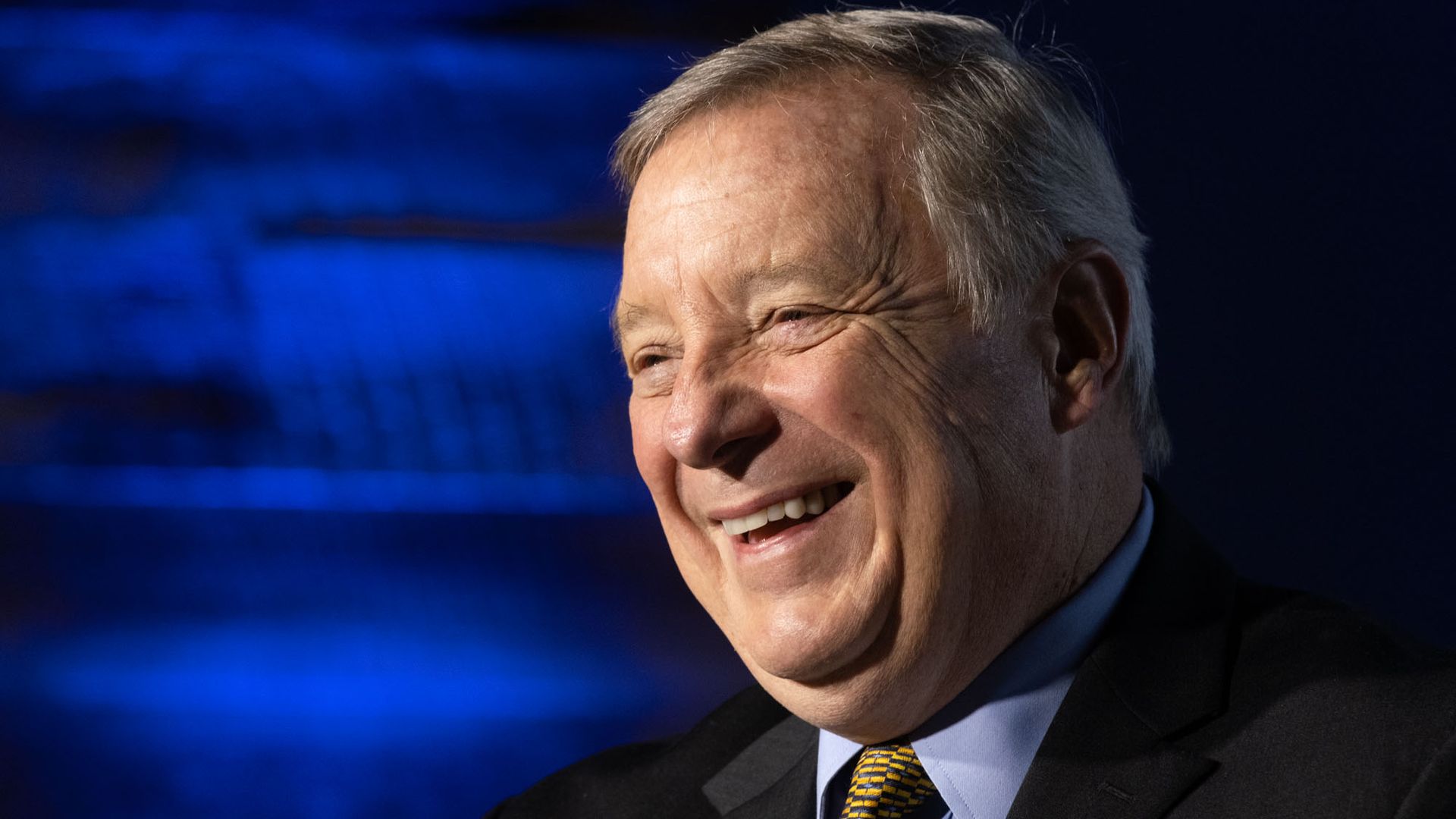 "Last night's coalition, I've never seen anything like this," Sen. Dick Durbin (D-Ill.) said about last night's landslide vote on the criminal justice reform bill during an event for Axios.
Why it matters: In an era of hyper partisanship, after decades of bipartisan efforts to launch a war on drugs, a bill lowering mandatory minimum sentences and providing avenues for prisoners to reduce their sentences has passed the Senate and will likely become law. "There was just a feeling in the chamber that we've had in the past, but haven't had in a long time," Sen. Amy Klobuchar (D-Minn.) told Axios' Mike Allen.
Key quotes: "If you believe in human beings, the most beautiful thing possible just happened and I hope people can see that and I hope people can celebrate that," Van Jones, co-founder of Cut50 and a CNN show host told Axios.
"I think we are now changing the national conversation when it comes to the issues involving the drug war [and] incarceration," Durbin said. "The conversation is changing."
The Trump effect: "I'm going to piss off my liberal friends, but you know what made a difference? Donald J. Trump finally said enough is enough," Jones said. Durbin also gave credit to Jared Kushner for his passion on the issue.
The future of bipartisanship: "What the best part of the night for me was that it wasn't Democrats fighting [Sen.] Tom Cotton (R-Ark.) [who was trying to sink the bill] over amendments, it was [Sen.] Chuck Grassley (R-Iowa) going up there able to fight them down," Klobuchar said.
Durbin said that while the bipartisanship shown on this issue might not be a template for everything, it can be a model for certain issues such as infrastructure.
What's next: Mark Holden, the senior vice president of Koch Industries who has worked on criminal justice reform, said he's hopeful for a "second step act" that would address issues such as bail reform, asset forfeiture, prosecutorial reform and ensuring the right to lawyers. Jones said they hope to soon cut the U.S. prison population in half.
Go deeper