Trump fulfills longtime pledge to ban bump stocks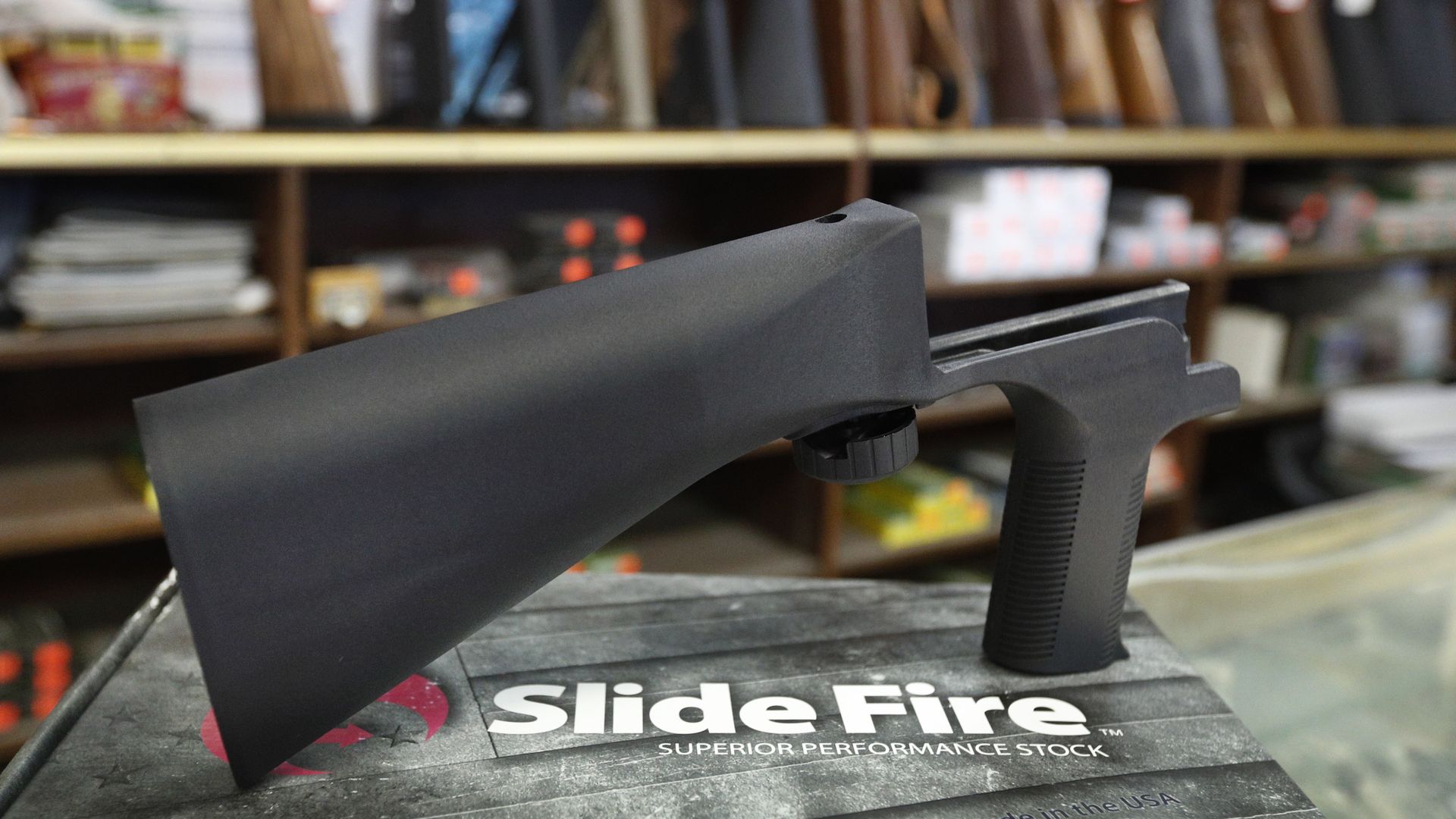 The Trump administration has officially made bump stocks illegal, nine months after taking steps to ban them by issuing federal guidelines prohibiting "devices that turn legal weapons into machine guns," CNN reports.
The big picture: The new regulation defines bump stocks as attachable devices that "allow a shooter of a semiautomatic firearm to initiate a continuous firing cycle with a single pull of the trigger." Owners will be required to turn them in 90 days after the rule becomes law. Bump stocks faced national backlash last year after a gunman used them to modify his weapons and kill 59 people at an outdoor concert in Las Vegas.
Go deeper