Rudy Giuliani says Trump may give Mueller more written answers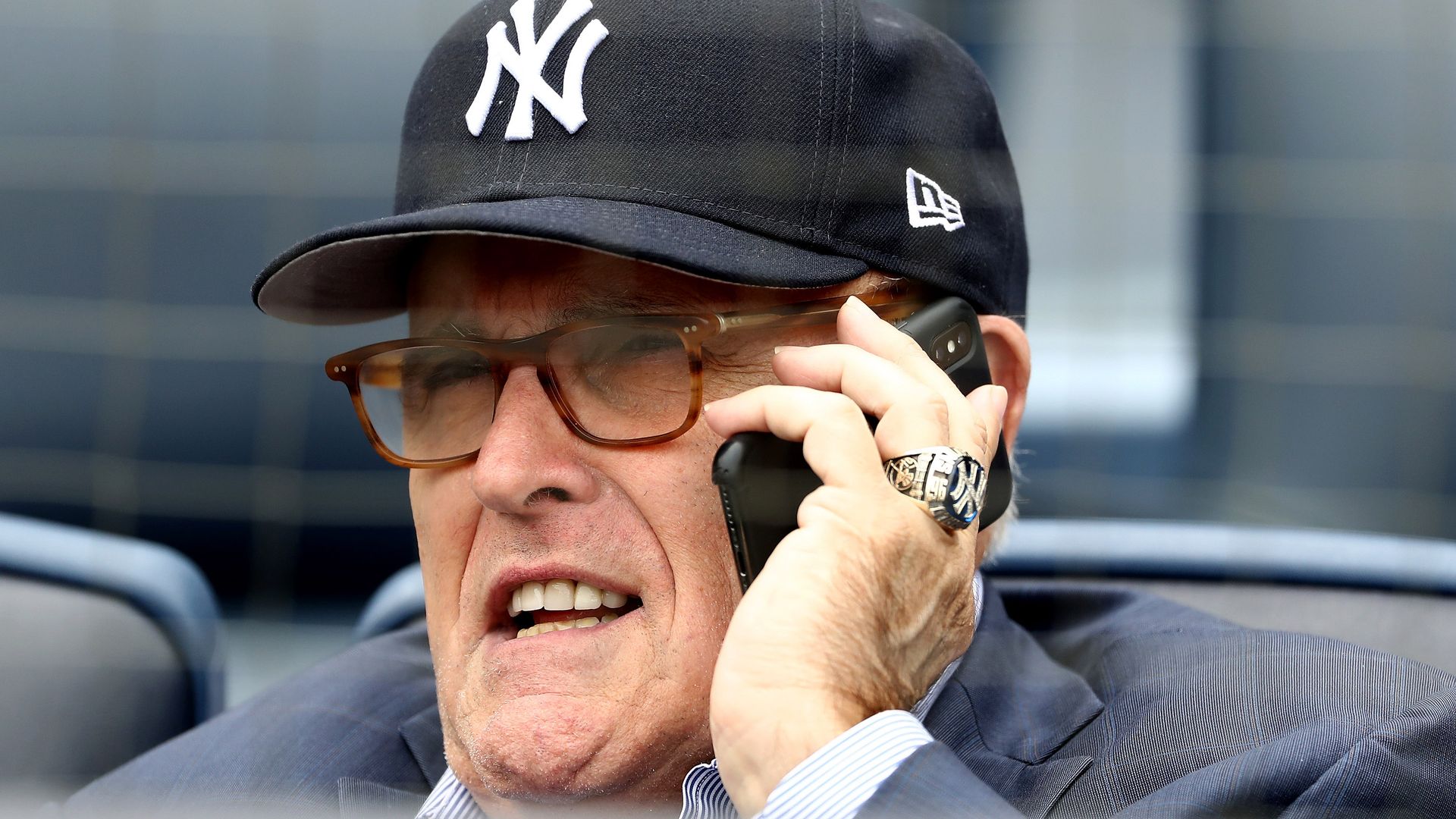 President Trump's lawyers are negotiating with Robert Mueller's team over whether to provide additional written answers, Rudy Giuliani tells me.
The backdrop: Giuliani said that when Trump lawyers were determining the rules for the first round of written answers that were submitted last month, the prosecutors said: "Suppose we have a few things we want to go over [after receiving the submission]?" So the former New York mayor said that there's an agreement that, after reviewing the answers, Mueller's team could "come back and show us what you need."
"We might agree," Giuliani said, and then might provide "a few more answers. ... Or we might not."
Giuliani said that's the phase the conversation is in now: "They have the right to submit more questions to us. We have the right to say yes or no."
"It's not particularly contentious," Giuliani said. "Other things are contentious."
Asked to elaborate, Giuliani said: "I'm very upset with the way they treated [Michael] Flynn" during his FBI interview.
"That's a trap. That's not a search for the truth. If I'm questioning you and want to know the truth, you make a mistake, I correct you."
Giuliani said that during the campaign, he spent 12 to 18 hours a day with Trump for four to five months: "There's no way he was doing anything with Russians."
When Trump delivered his original set of answers just before Thanksgiving, Giuliani told Axios that the Mueller questionnaire "looked like a law school exam ... one big long group of questions, that were multi-part questions."
In Sunday interviews, Giuliani seemed to rule out an in-person interview with Mueller. "Over my dead body," Giuliani told Chris Wallace on "Fox News Sunday." "But, you know, I could be dead."
Go deeper: Giuliani on Trump sitting down with Mueller: "Over my dead body"
Go deeper