The evisceration of Michael Flynn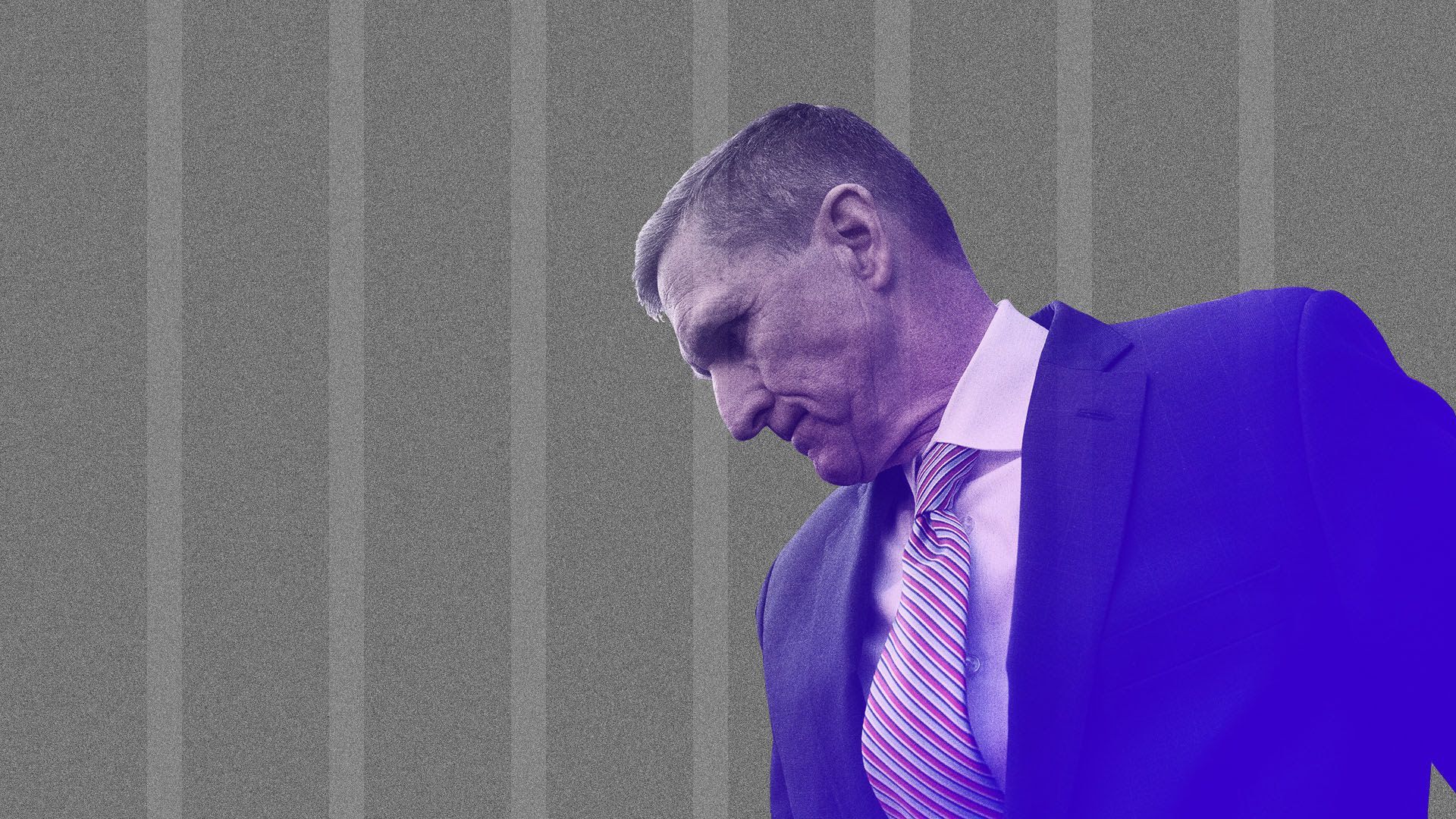 In a surprise twist today, a federal judge delivered a withering brushback to anyone hoping Michael Flynn would get off easy for lying to the FBI.
The big picture: Prosecutors had asked U.S. District Judge Emmet Sullivan for leniency. But in the courtroom today, Sullivan lashed into Flynn, suggested leniency wasn't coming and told the retired general he should consider delaying the sentencing.
"I'm not hiding my disgust, my disdain for this criminal offense," Sullivan told Flynn.
"This is a very serious offense — a high-ranking senior official of the government, making false statements to the Federal Bureau of Investigation while on the physical premises of the White House."
"Arguably, this undermines everything this flag over here stands for. Arguably, you sold your country out," Sullivan said, referencing Flynn's undisclosed lobbying for Turkey.
Between the lines: Sullivan also pressed Flynn on statements made by his defenders and lawyers in recent weeks, which suggested he was a victim of the FBI.
Flynn statement last week: "General Flynn's case differs from that of Alexander Van der Zwaan ... a trained attorney who was represented by counsel during the interview; he was interviewed at a time when there was a publicly disclosed, full-bore investigation regarding Russian interference in the 2016 election; and he was given a warning that it is a federal crime to lie during the interview."
Flynn today: The retired general declined opportunities to withdraw his plea and said he was "aware" lying to the FBI is a crime. His lawyer also told the judge that Flynn was not entrapped by the FBI.
What's next: Flynn's sentencing will now be delayed into 2019 as he wraps up his cooperation with the Mueller investigation.
Go deeper: What Michael Flynn has admitted
Go deeper