Congress could get rid of ACA lawsuit, but won't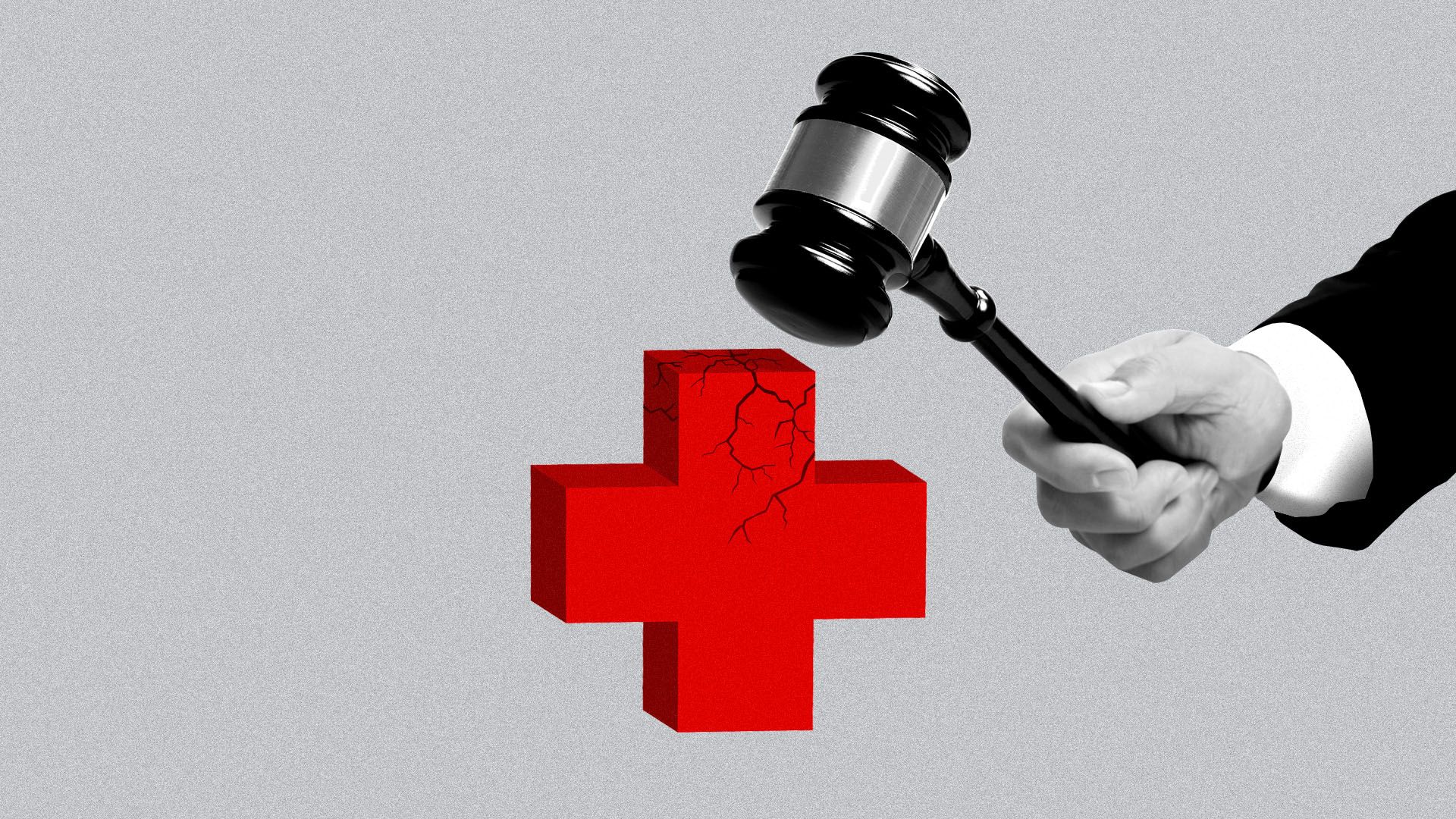 Congress could kill the lawsuit that threatens to wipe out the Affordable Care Act, legal experts say, but the politics of the issue will almost certainly keep it from doing so.
Why it matters: While these same legal experts think it's very likely that this case gets thrown out on appeal, that doesn't mean it definitely will — and a failure to overturn it would wreak havoc on the entire health care system.
The big picture: A federal judge ruled that since Congress repealed the ACA's fine for not having health insurance, the still-existing-yet-toothless mandate that people have insurance is now unconstitutional, as is the rest of the law.
That's because the requirement for having insurance is no longer bringing in any revenue. Its status as a revenue-generating tax is why the ACA survived its first major legal challenge.
The judge wrote in his decision that "both [the 2010 and 2017] Congresses manifested the same intent: The Individual Mandate is inseverable from the entire ACA." That means the rest of the law is, by association with the mandate, unconstitutional as well.
What they're saying: Each of the three legal experts I spoke to offered a different idea as to how Congress could make the entire lawsuit moot, if it wanted to.
Law professor Nicholas Bagley said that Congress could pass a law, signed by the president, stating that it believes the individual mandate is separable from the ACA – making its intent clear.
Legal expert and ACA supporter Tim Jost said that Congress could pass a $1 penalty for not having health insurance, essentially recreating its status as a (constitutional) tax.
Legal expert and ACA critic Jonathan Adler told me that Congress could just repeal the health insurance requirement entirely. "The surest way you make that go away is by officially getting rid of the part of the law that is allegedly unconstitutional," he said.
Yes, but: Doing any of these things would require Republicans to vote to protect the ACA — giving up yet another chance to get rid of it — and Democrats to admit that the lawsuit is reasonable, as well as potentially to vote to repeal the individual mandate.
"We shouldn't be jumping through hoops to try to respond to a judge who just broke decades of legal precedent on severability," Sen. Chris Murphy said. "Maybe there's creative things we could do if it got upheld on appeal, but I don't think it's going to be upheld on appeal."
"This is an interesting case and we're going to have to see how it ultimately plays out," Finance Chairman Orrin Hatch said in a statement.
Incoming House Speaker Nancy Pelosi and Senate Minority Leader Chuck Schumer have said that they want to intervene in the case.
While only Pelosi has the power or the votes to make that happen without Republican assistance, it would have little practical effect, the experts said.
"Courts care what Congress does, not what Congress says," Adler said. "And intervening to defend the law in court is really more Congress talking than Congress doing."
Ironically, the precedent for the House filing a lawsuit or becoming party to a case is when the House sued the Obama administration over the ACA's cost-sharing reduction payments.
"Just like [former Speaker John] Boehner's intervention was a political stunt, I also think Pelosi's intervention would be a political stunt," Bagley said.
Go deeper