At least 25 advertisers drop Tucker Carlson over immigration remarks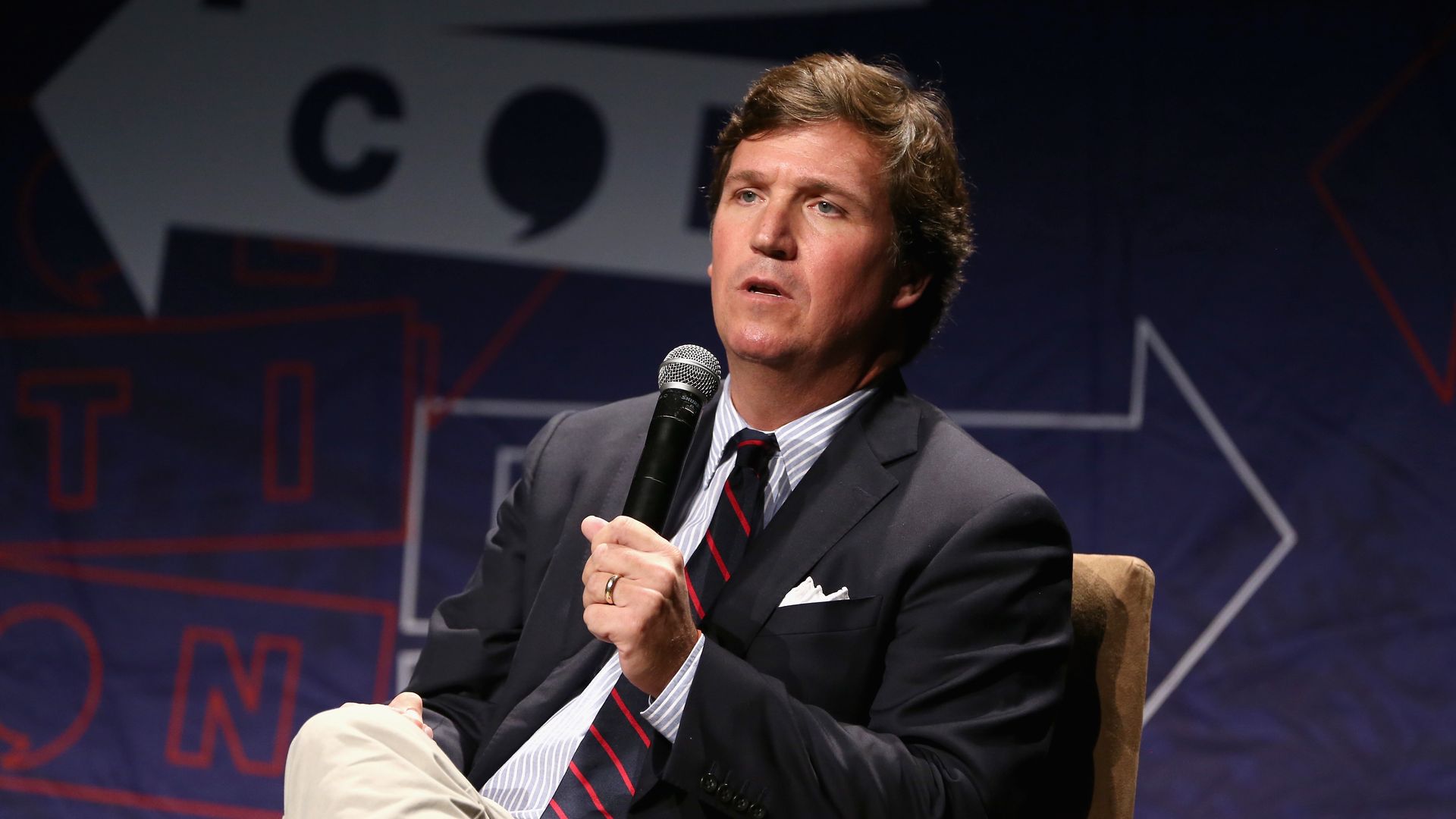 Companies are pulling their advertisements from Tucker Carlson's show on Fox News after he said mass immigration makes the U.S. "poorer and dirtier."
The big picture: This isn't the first time Fox News hosts have gotten heat for their rhetoric — Laura Ingraham faced similar pushback over tweets mocking Parkland school shooting survivor David Hogg earlier this year. Fox News stood by Ingraham then, and it continues to stand by Carlson now.
What they're saying
Carlson's comments on mass immigration:
"As an economic matter, this is insane. It's indefensible so nobody even tries to defend it. Instead, our leaders demand that we shut up and accept this. 'We have a moral obligation to admit the world's poor,' they tell us, even if it makes our own country poorer and dirtier and more divided. 'Immigration is a form of atonement; previous leaders of our country committed sins, we must pay for those sins by welcoming an endless chain of migrant caravans.' That's the argument they make."
Fox News statement:
"We cannot and will not allow voices like Tucker Carlson to be censored by agenda-driven intimidation efforts. ... Attempts were made last month to bully and terrorize Tucker and his family at their home. He is now once again being threatened via Twitter by far left activist groups with deeply political motives. While we do not advocate boycotts, these same groups never target other broadcasters and operate under a grossly hypocritical double standard given their intolerance to all opposing points of view."
Advertisers pulling out:
Indeed: "Indeed is not currently advertising on Tucker Carlson Tonight and has no plans to advertise on this program in the future."
Advertisers who have publicly said they're staying put:
Mitsubishi: "Our advertising media spend is determined based on demographics and psychographics, not politics. ... We will monitor the situation and adjust our advertising if necessary."
AstraZeneca: "The content and opinions of the outlets, networks or websites for which we advertise are not reflective of our views or values as a company. However, as a standard practice, we regularly monitor our media programming to ensure its aligned to our corporate values. As such, we will continue to assess our advertising purchases regarding the heightened attention surrounding this matter."
John Deere: "John Deere is an advertiser on the Fox Network. Our ads appear on various shows on the network."
Farmers Insurance: "Advertising decisions made by Farmers should not be construed to be an endorsement of any kind as to a show's content or the individuals appearing on the show."
Gold Bond producer, Sanofi: "Sanofi purchases advertising time and space in contracts negotiated far in advance and our advertising is never an endorsement of a show and/or the content of a show."
Bayer: "Given the wide diversity of media today and wide range of public opinion on any given issue, it would be an impossible task to find a major television or radio network whose entire programming schedule appears to all audiences. ... We also value the opinions of our consumers, and take them into considering when making advertising placement decisions."
GMC, per THR's Jeremy Barr: "We are monitoring the situation. We have no additional comment."
Infiniti USA, also per Barr: "We are currently looking into this matter."
Editor's note: This article has been updated to include new statements.
Go deeper