Russia is winning its war of disinformation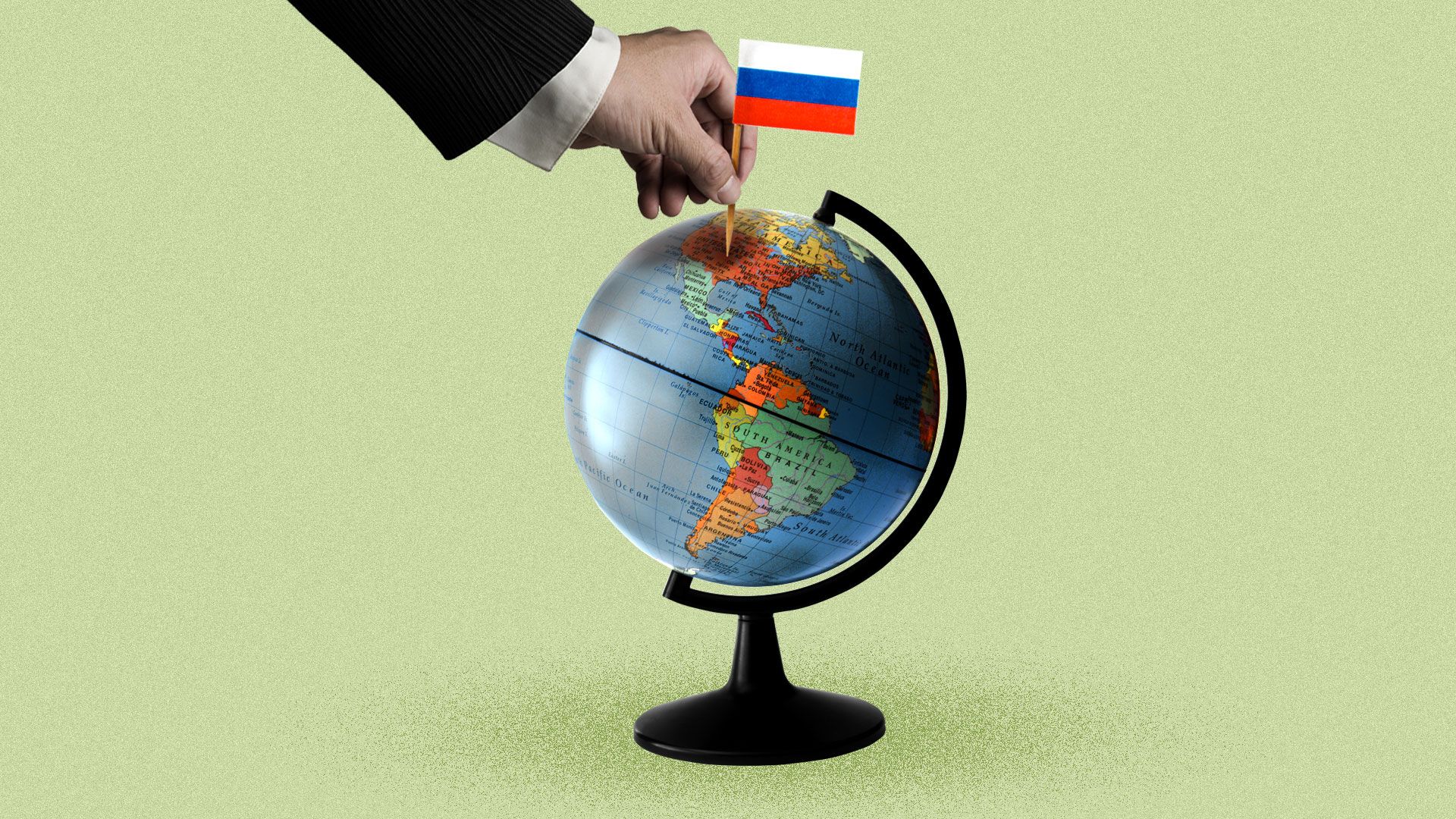 U.S. intelligence says Russia sought to disrupt the 2016 and 2018 elections and sow discord. Regardless of what Robert Mueller does, Russia did it — and is still at it.
The big picture: Multiple high-stakes, aggressive federal investigations were spawned by an initial FBI probe of Russian government efforts to influence the 2016 presidential election. And fallout from Russian meddling, including Democratic talk of impeaching President Trump, is likely to remain a dominant political issue as Democrats take over the House 17 days from now.
American politics have been further radicalized.
The FBI's image, once unassailable, has been tarnished with Trump's base.
Facebook and other tech giants were thrown on the defensive.
The misinformation campaigns are essentially what created "fake news," driven home by Trump on the campaign trail.
Trump's closeness with Putin has helped drive a wedge between the U.S. and Europe.
And Russia now is an easy scapegoat for officials to point at when things go wrong: vulnerabilities in technology, election surprises, etc.
Russia is weaponizing technology not just to meddle in our elections, but to increase power on the global stage, Axios' David McCabe and Joe Uchill point out:
Russia likes to target vulnerable populations (countries with major elections, referendums, civil wars, political controversies).
These campaigns are easier because of the U.S. government's lack of unity in confronting the practice and the platforms. That's a big win for Russia.
Russia has gotten so much attention that there's less focus on Iran, where Russia has a big oil alliance — another win for Russia, Axios' Kim Hart and Sara Fischer note.
New evidence that the campaign is ongoing is included in a report prepared for the Senate Intelligence Committee, and obtained by the WashPost:
"Russia's disinformation campaign around the 2016 election ... used every major social media platform to deliver words, images and videos tailored to voters' interests to help elect President Trump — and worked even harder to support him while in office."
Why it matters: "The report expressed concern about the overall threat social media poses to political discourse, ... warning that [platforms] once viewed as tools for liberation in the Arab world and elsewhere are now threats to democracy."
Rudy Giuliani, a lawyer for Trump, told me the resulting investigations are "playing right into the hands of our enemies, particularly Russia."
"This makes them much more important than they are," Giuliani said.
But it was the Trump campaign's coziness with so many Russians that made it all possible. 
Go deeper