Putin's bombers escalate global power struggle over Venezuela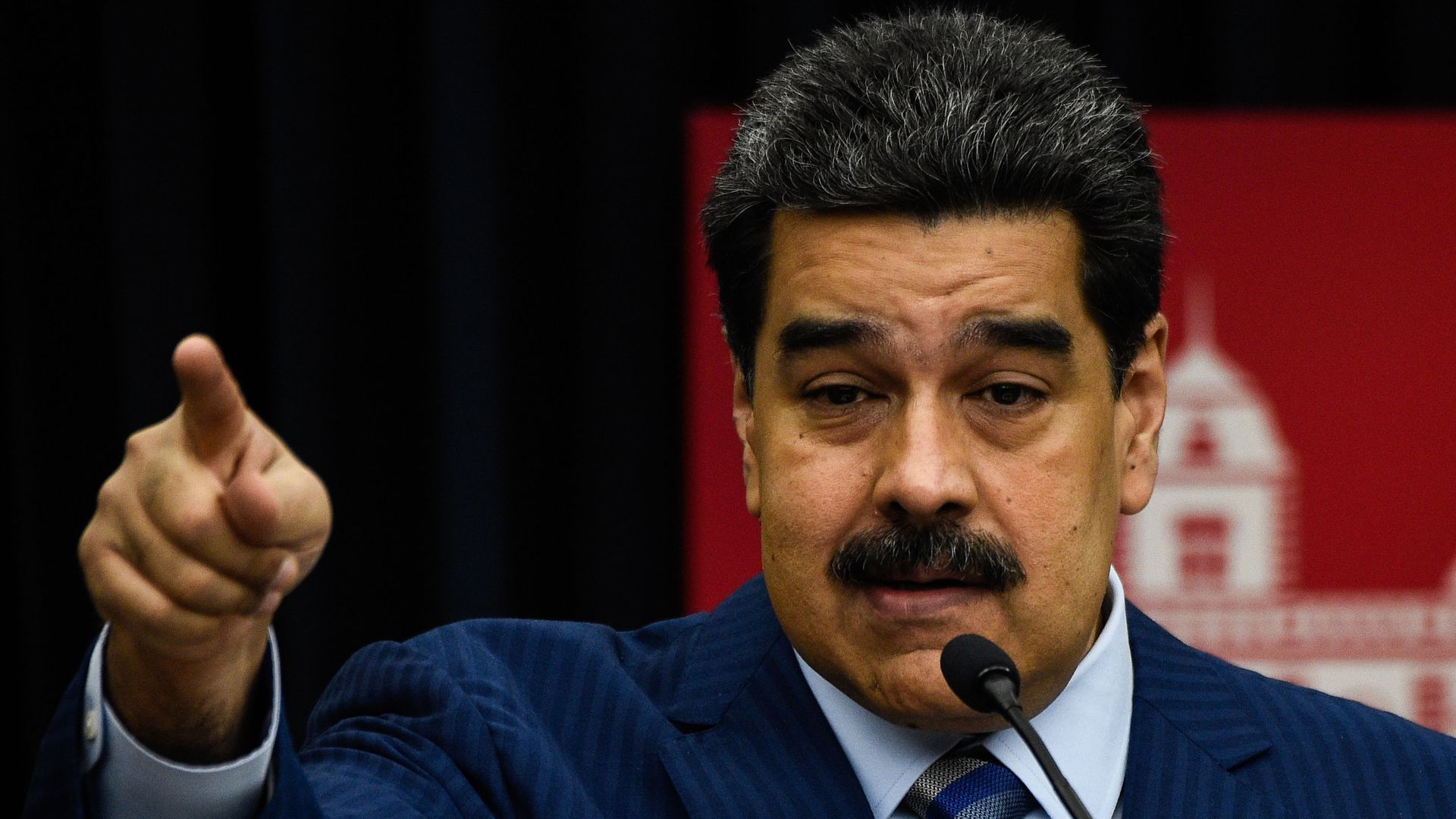 By sending two nuclear-capable bombers to Caracas for a week of "joint operational flights" with the Venezuelan air force, Vladimir Putin awarded Nicolás Maduro a propaganda victory and irked the U.S. with a new incursion into the Western hemisphere.
Why it matters: Maduro is set to be sworn in for a new term on January 10, 2019. With Western democracies planning not to recognize his new mandate and to take further diplomatic actions, Maduro needs all the international support he can get to prop up his claim to legitimacy.
Background: Russian-Venezuelan operational flights also took place in 2008 and 2013, but the stakes are higher in light of the Trump administration's rhetoric about a Venezuela-led Troika of Tyranny in Latin America and the sanctioning of Maduro's government.
The operation also gave Maduro an important consolation prize after he failed to secure new financial investments on a recent trip to Moscow.
Between the lines: Putin's assertive symbolic gesture pushes back against Washington and creates uncertainty about the limits of Moscow's action on behalf of a U.S. adversary.
Secretary of State Pompeo, who has defended the Monroe Doctrine of non-Western interference in the Americas, called the operation an example of "two corrupt governments squandering public funds." The war of words continued but did not escalate after the White House received clarification that the bombers would not participate in joint exercises or stay in the country longer than a week.
The U.S.–Russia spat follows sparring between the U.S. and China over the legitimacy of efforts to influence development in Latin America — a quarrel that centered on Venezuela.
Where it stands: Recent yet unconfirmed media reports of Russian interest in hosting its bombers at an airfield on Venezuela's La Orchila island have created new suspicions about the Kremlin's intentions to establish a more permanent military presence in the Caribbean.
The bottom line: Neither Moscow nor Beijing have long-term hopes that Maduro can provide stability or prosperity, though his hold on power suggests their bets are safe for now.
Michael McCarthy is a research fellow at American University's CLALS, an adjunct professor at George Washington University's Elliott School for International Affairs, and the founder and CEO of Caracas Wire.
Go deeper