iPhone contract manufacturers lash out at Qualcomm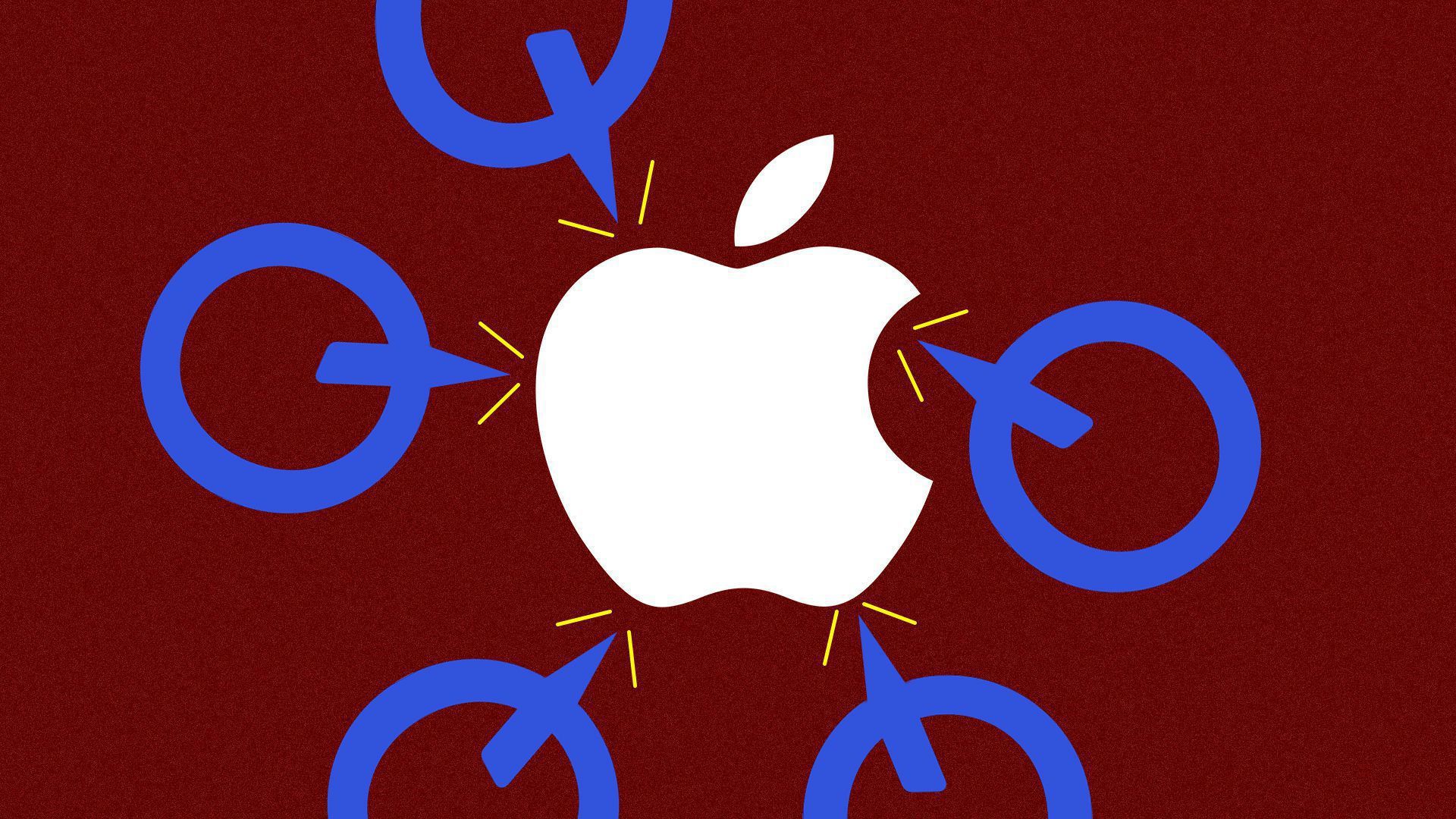 The lawyer representing Apple's contract manufacturers in their legal battle with Qualcomm spoke out Sunday night, criticizing the company both for its business tactics and for implying settlement talks were underway when there were none.
Big picture: Apple made similar complaints earlier this month, but these comments are the first from the contract manufacturers since Qualcomm sued them last year.
The contract manufacturers, which include Foxconn, Pegatron, Wistron and Compel, are caught in the crossfire of the Apple-Qualcomm legal battle.
They have their own royalty agreements with Qualcomm, but have been withholding payments at Apple's direction for the iPhones they make.
Qualcomm, meanwhile, has sued the manufacturers for their non-payment.
Apple and Qualcomm also have plenty of direct lawsuits against one another in courts around the globe.
Between the lines: Apple and the contract manufacturers are turning up the heat on Qualcomm before the company faces the Federal Trade Commission's claims it violated antitrust law in a trial starting in January.
The move also comes after Qualcomm got a Chinese court to issue an injunction barring some iPhone sales there.
Apple says a software update removes the allegedly infringing feature and there should be no disruption to iPhone sales in China.
What they're saying: Ted Boutrous, the lawyer representing contract manufacturers, took issue with Qualcomm CEO Steve Mollenkopf's comments that his company was close to resolving its issues with Apple.
"Certainly, those are the kind of false statements the SEC looks at," he said.
Asked if the securities regulator should indeed look at the statements, Boutrous didn't answer directly, but added they were "misleading" and could have an effect on investors.
Qualcomm told Axios last week that Mollenkopf'as comments referred both to the possibility of a settlement as well as to the fact that the cases are making their way through the courts.
Boutrous painted Qualcomm as isolated in the wide-ranging legal battles over its chip business.
"This is Qualcomm basically against the world," he said.
He said that Qualcomm had continued to make unreasonable demands of the manufacturers since their legal battle had begun.
Go deeper