In photos: Protestors in Brussels rage against UN migration pact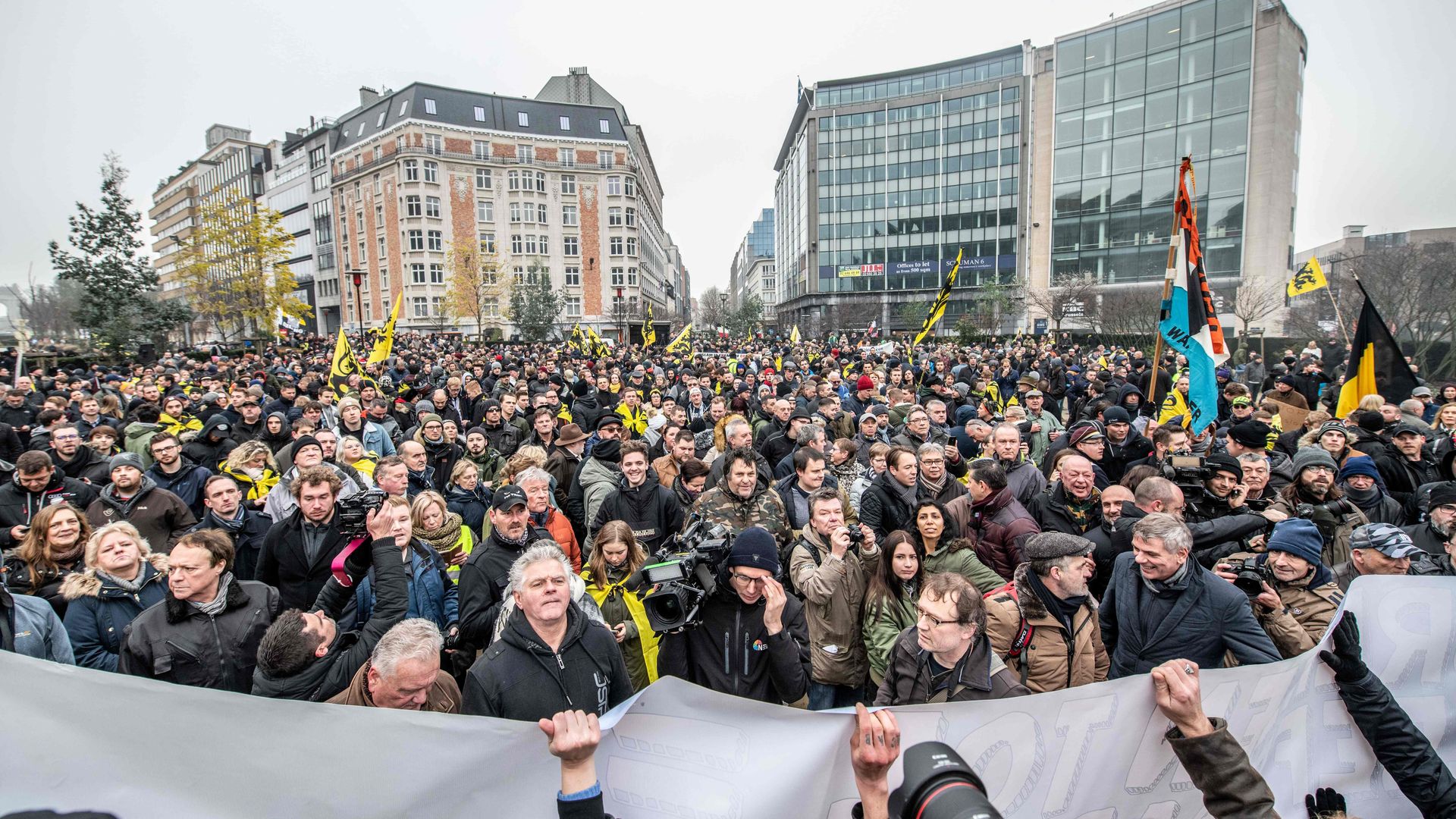 Thousands of protestors in Brussels clashed with police on Sunday as they demonstrated against a UN migration pact signed by Belgian Prime Minister Charles Michel last week, reports the BBC.
Why it matters: The mass protest near the European Union complex attracted some 5,500 people and was organized by the right-wing N-VA party, which resigned from Belgium's federal government over Michel's decision to sign the agreement. The UN pact, which aims to foster international cooperation on refugees and migration, is facing pressure from the Trump administration, which argues the document harms sovereignty and legitimizes illegal migration.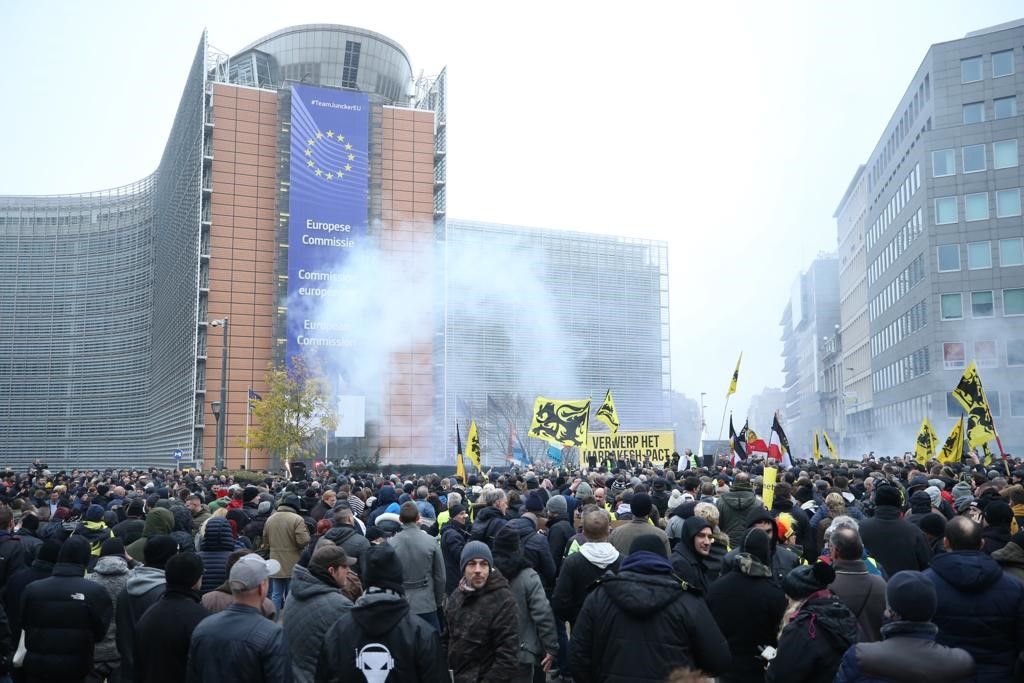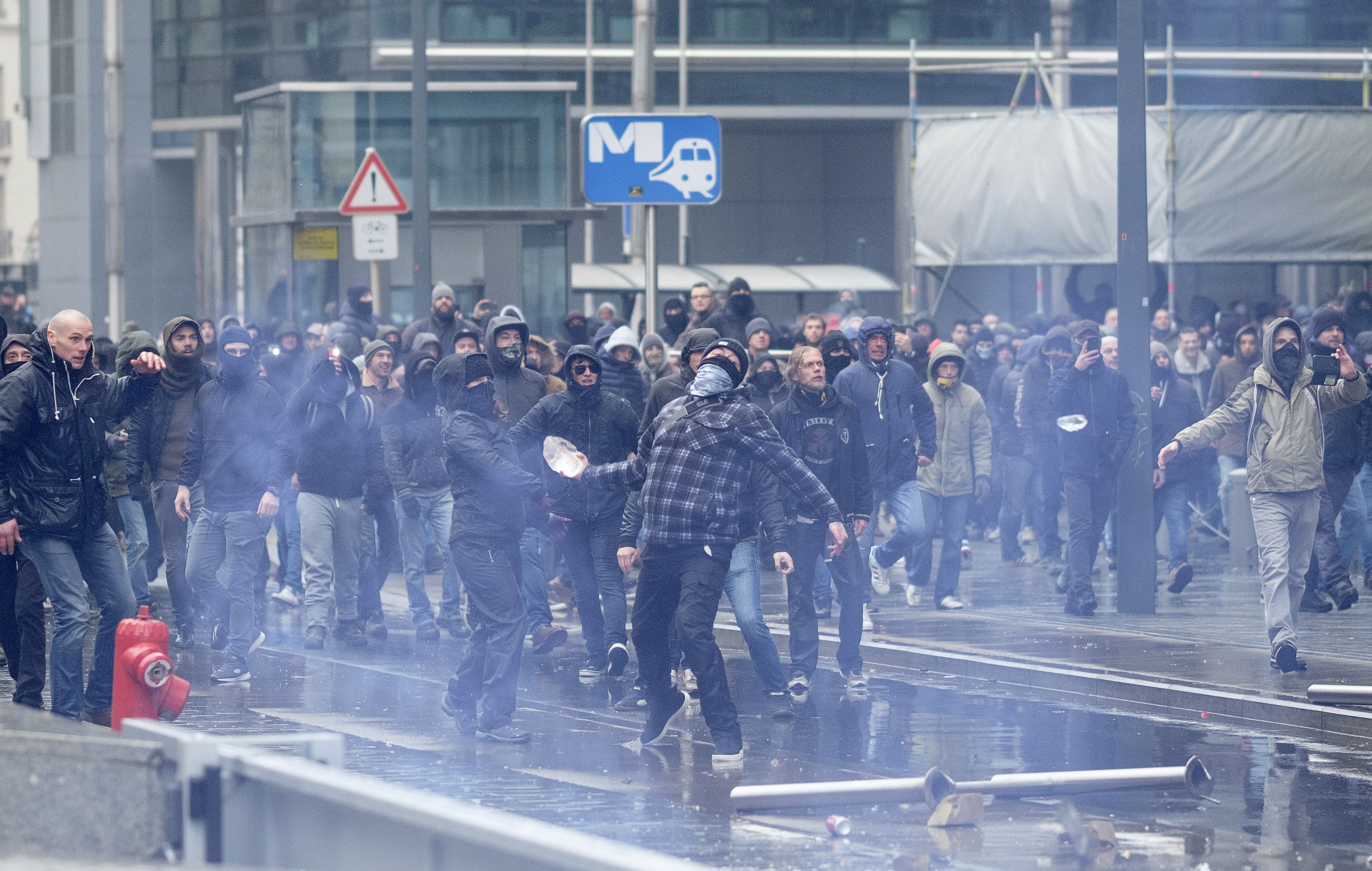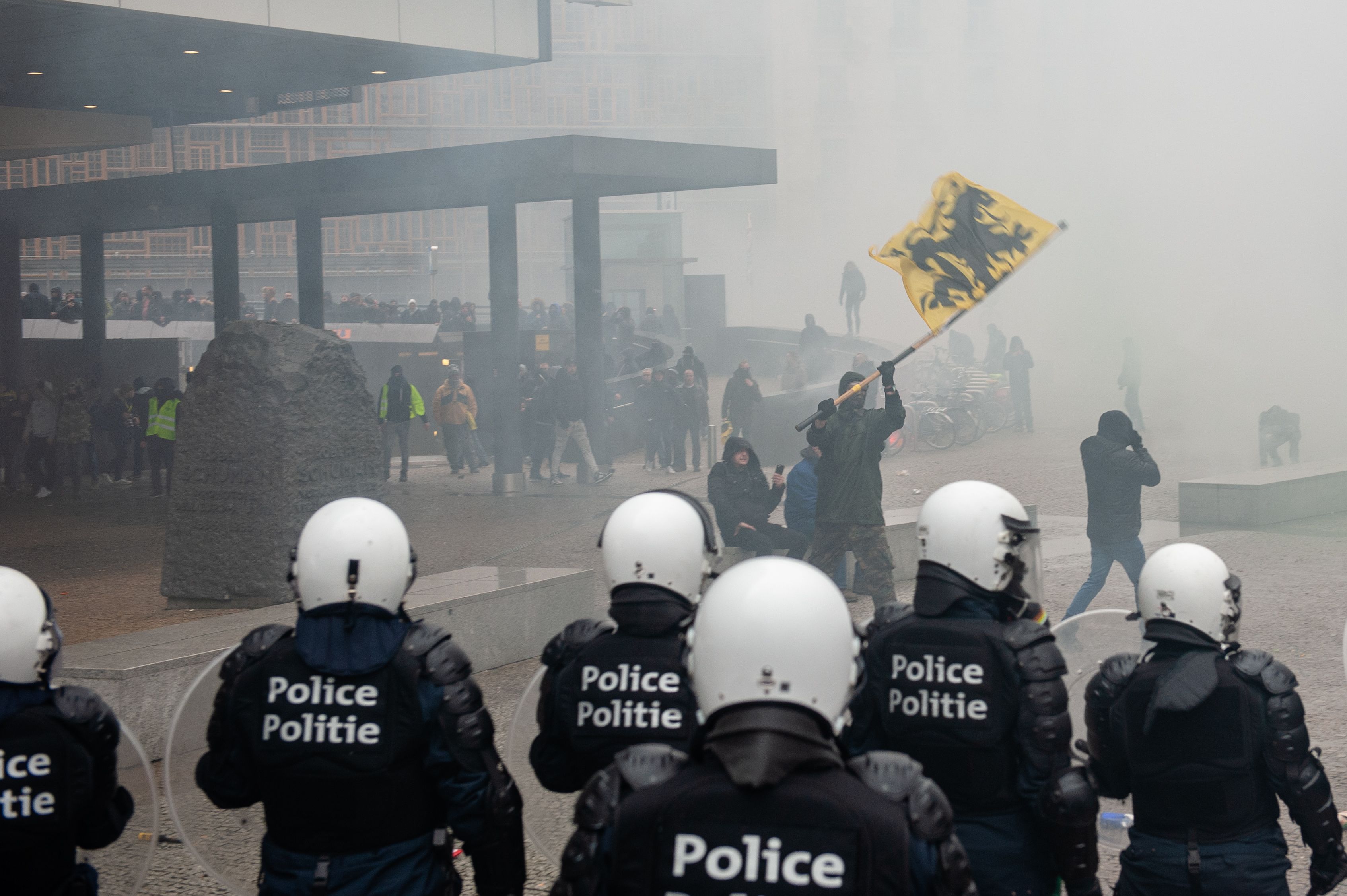 Go deeper: Axios' Deep Dive on the refugee crisis
Go deeper