Growing up, and parenting, as a refugee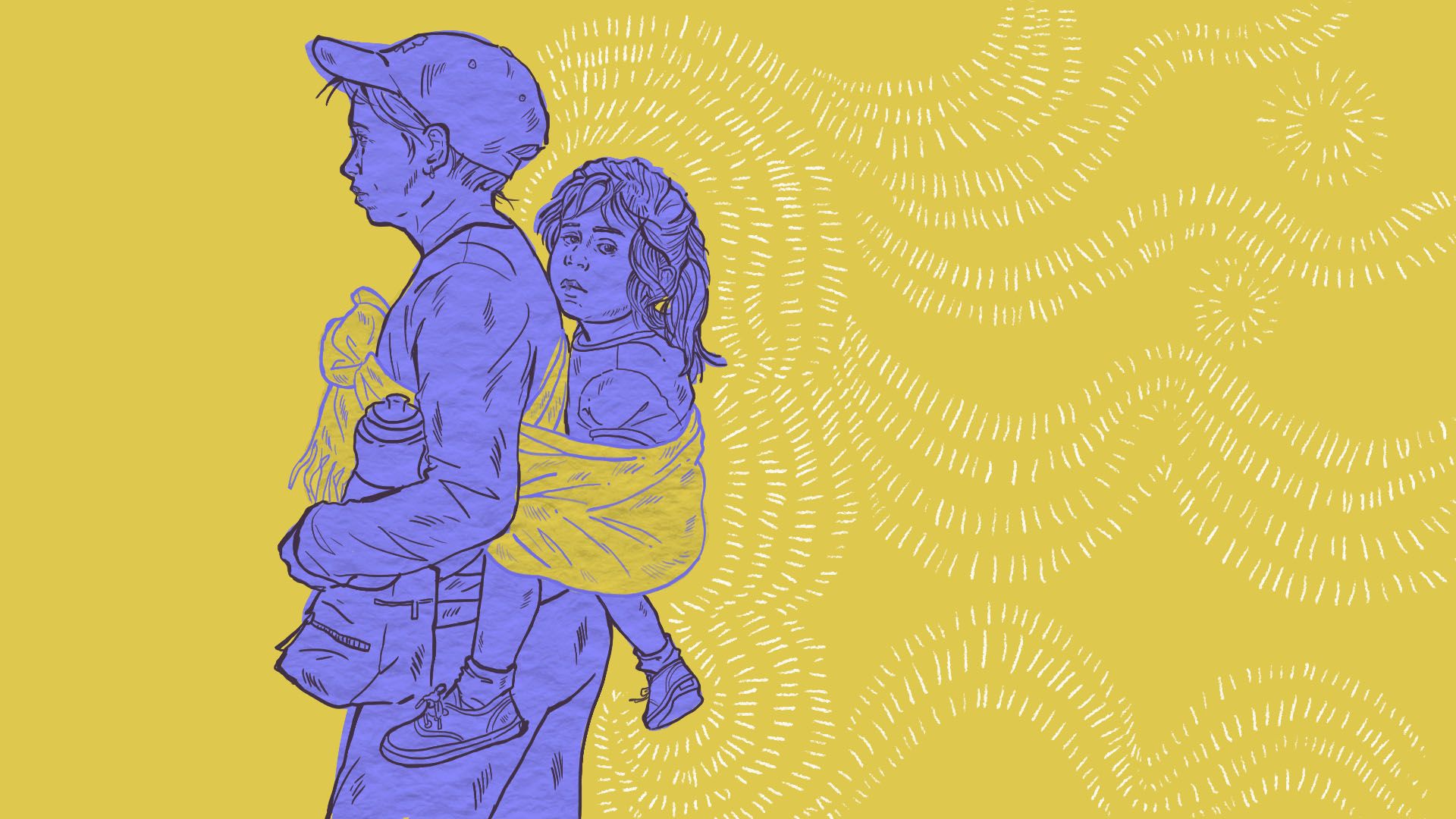 The length of time people are living as refugees is now longer than ever. Day-to-day life for families in displacement — poverty, fear, insecurity and discrimination — can put the psychological and emotional development of the youngest refugees at risk.
The big picture: "There are structural problems in the system — policies around refugee residency, resettlement and employment — that directly affect the way parents can care for children and in turn their mental health," Amanda Sim of the Center for Evidence Based Interventions at the University of Oxford tells Axios.
Millions of refugees have been displaced for more than a decade, according to UNHCR data.
As of 2017 half the world's refugee population was under the age of 18.
There are now second and third generations of refugees; children who have never known life outside of a camp or in their home nation.
"When you go to East Sudan you have refugees since 1968 in the refugee camp. When you go to Dadaab refugee camp in Kenya, there've been refugees there since 1991. When you go to Morocco, you have the Sahrawi people that have been there since 1975."
— Eskinder Negash, President and CEO of USCRI and former Director of the HHS's Office of Refugee Resettlement
Help for the kids: UNICEF, the Inter-Agency Network for Education in Emergencies and other NGOs offer child services and art- or play-based activities in refugee camps to give kids coping skills to manage stress and to try to prevent mental health problems from arising.
In Bangladesh, the NGO BRAC runs "play labs" where Rohingya refugee children from Myanmar play for a few hours each day,
The programs — which last week received added support from the Lego Foundation to partner with Sesame Workshop — focus on learning and emotional development as well as building community for children in their host societies where they can face discrimination.
Help for the parents: Parents too are chronically stressed by the struggle of trying to provide the most basic of parenting responsibilities — safety, shelter and food. That can have a negative impact on how they interact with their children and, in turn, their emotional well-being.
"Investing in parents' mental health is key to supporting these children long-term," says Alexandra Chen, a graduate student at Harvard who studies the impact of trauma and stress on refugees in Lebanon.
Psychologist Kenneth Miller of War Child Holland and his colleagues have run small caregiver support programs in Gaza and Lebanon that focus first on parents' well-being, then on skills for parenting.
The research is in the early phases of testing but Miller says data from Syria suggests the program helped some parents "find greater calm and managing their stress freed them up to parent in ways they wanted to parent."
"The problem is if you treat kids and send them back to the highly stressed families they are living in, you are undermining your own efforts," Miller tells Axios.
The bottom line: "[The family] is the social unit that matters for people, for better or worse," says Yale anthropologist Catherine Panter-Brick who works with refugee youth in Afghanistan and Syria. "That is our building block to make things better."
Go deeper