1 human being: A 20-year journey from Bhutan to Oregon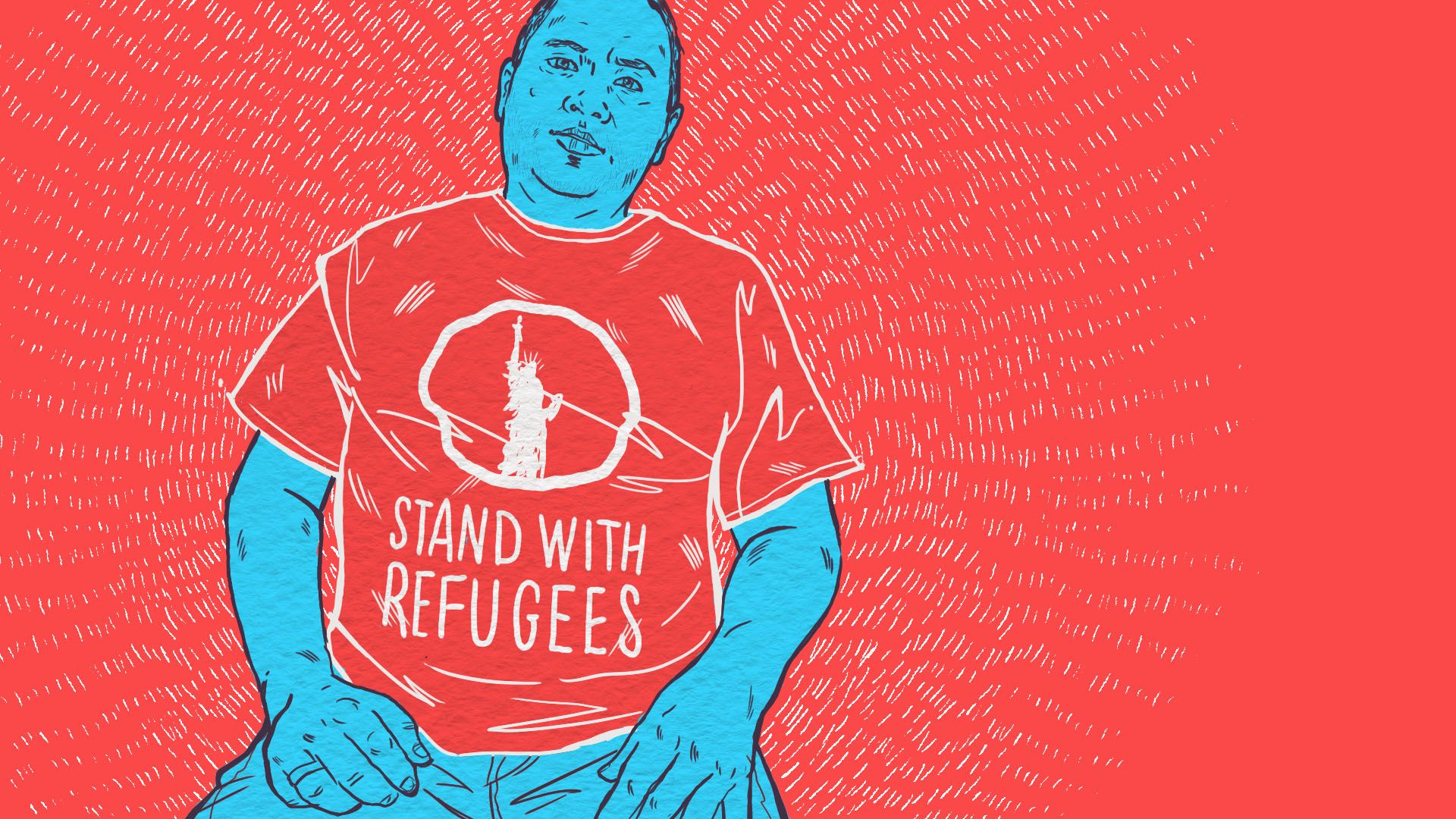 In 1991, Som Subedi fled Bhutan, a small Himalayan country that famously measures its economic output in units of "gross national happiness." His family was driven out by a series of royal edicts that resulted in the forcible expulsion of one-sixth of the country's population. He was sent to a refugee camp in Nepal, beginning his almost 20-year odyssey.
"It was crazy," Subedi told Axios from Portland, Oregon, where he now lives, "not having enough to eat, just being under that leaky thatched roof. ... I still feel some of the heat coming into the hut and cold in the winter."
On June 19 of 2008, I came to this country with almost $10 and a plastic bag. And I started my life.
—
Som Subedi
What life was like:
In Nepal, refugees were not permitted to work, but Subedi's parents did so illegally — his dad on a farm and his mom spinning wool for around 30 cents a day — to provide for Subedi and a younger sister who was born in the camp.
His younger sister raised chickens so that she could buy books.
Subedi's family tried to return to Bhutan, but in 2006, when the Bush administration announced they would resettle tens of thousands of Bhutanese refugees, Subedi began the long process that would bring him to the United States. "I feel like sometimes I'm one of the most vetted persons on the planet."
The financial crisis welcomed Subedi to the U.S. Many in the refugee community could not face the turmoil and committed suicide, Subedi said.
How it is now:
Subedi is now married with children, owns a house and a car (a "red hot Mustang"), works in local government and co-founded a sports organization for foreign-born families called Parks for New Portlanders.
When asked about the misconceptions Americans have of refugees, Subedi says people tell him that America needs to find more refugees like him. "And I say no. In 2008, nobody knew. I had $10 in my pocket and a plastic bag."
Go deeper