Behind the scenes of Mick Mulvaney's move to chief of staff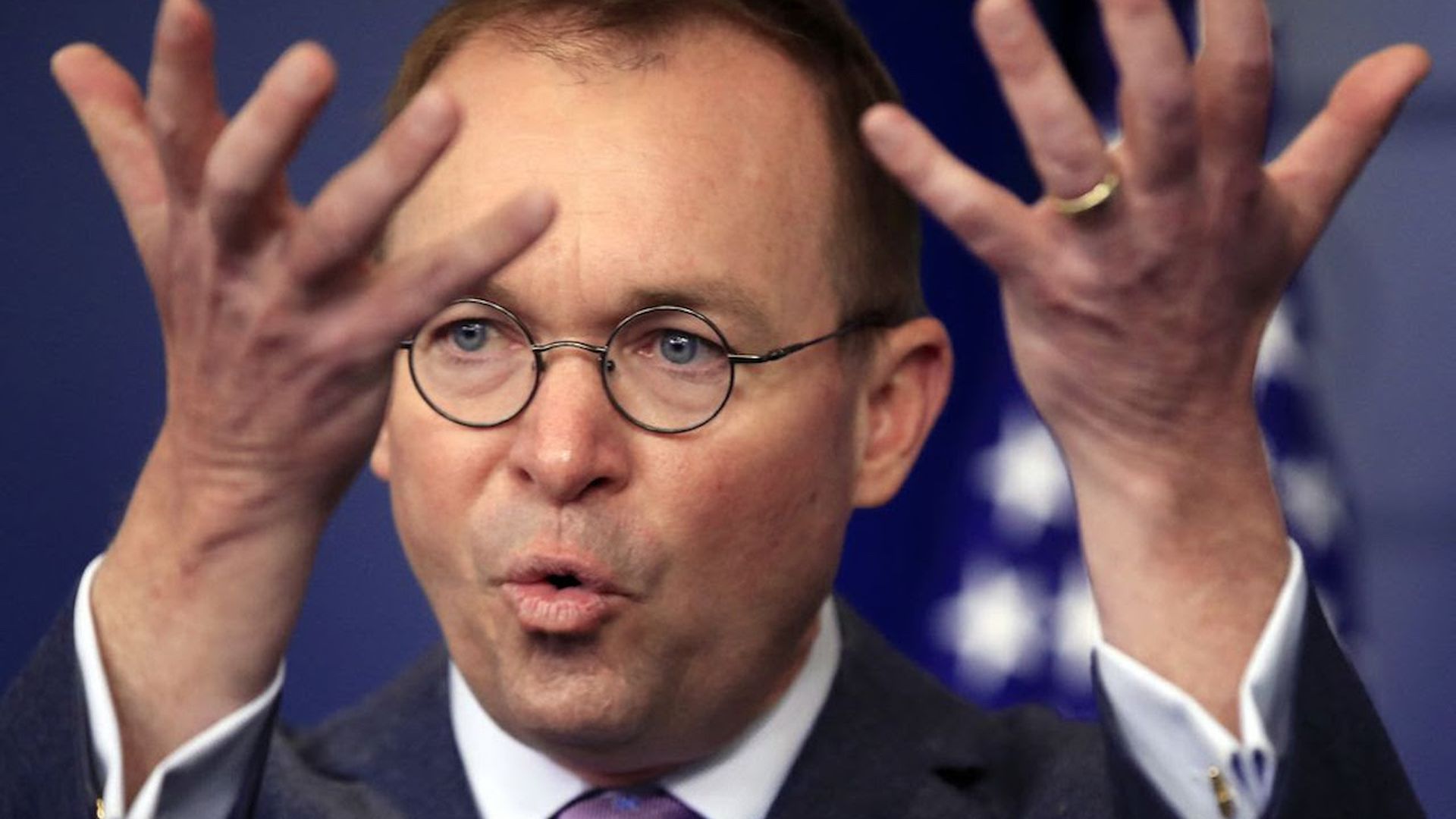 President Trump had a meeting scheduled Monday with a possible candidate for White House chief of staff. Guess that guy ain't getting it.
You can tell so much about West Wing dynamics by the way Trump announced Mick Mulvaney — already wearing two hats as White House budget director and acting director of the Consumer Financial Protection Bureau — as his acting chief of staff.
Trump blurted out his decision with a 5:18 p.m. Friday tweet, amid coverage of how few top people wanted the job. (On CNN, the job was compared to hosting the Oscars. Trump tweeted: "For the record, there were MANY people who wanted to be the White House Chief of Staff.")
Trump announced Mulvaney as "Acting" chief of staff, a puzzling wrinkle which prolongs the instability that a new chief of staff presumably would be tasked with vanquishing.
White House insiders expect Mulvaney to get the permanent gig.
But Trump keeps control and doesn't fully empower his guy, reminding Mulvaney who the real chief of staff is: No funny business like General John Kelly tried to pull, restricting enablers' access to POTUS.
This is exactly why some other candidates didn't take the job or didn't get the job: They would have insisted on changes Trump doesn't want to make.
A senior administration official who spoke to reporters at the White House said: "There's no time limit." Asked why Mulvaney was named "acting," the official said: "Because that's what the president wants."
A White House statement last night said: "Mick Mulvaney will not resign from the Office Of Management and Budget, but will spend all of his time devoted to his role as the acting Chief Of Staff for the President. Russ Vought will handle day to day operations and run OMB."
After all the drama around the pick, numerous Trump allies — inside and out — told me they think the pick is a pretty good idea and has as good a chance of working as anything.
Mulvaney, 51 (bi0) is a former congressman from South Carolina who has the toughness, Hill connections and political skills Trump will need amid a re-election race, a hostile House and impeachment/Mueller drama.
Their personal chemistry is great — a key criterion for Trump. Mulvaney is one of the very few administration officials who golfs with Trump. "And Mick is actually a good golfer," said one insider. "Trump respects that."
The WashPost has the sentence of the day: "Mulvaney has an easy rapport with Trump, often taking large charts and colorful graphics into the Oval Office to explain fiscal policy, administration officials said."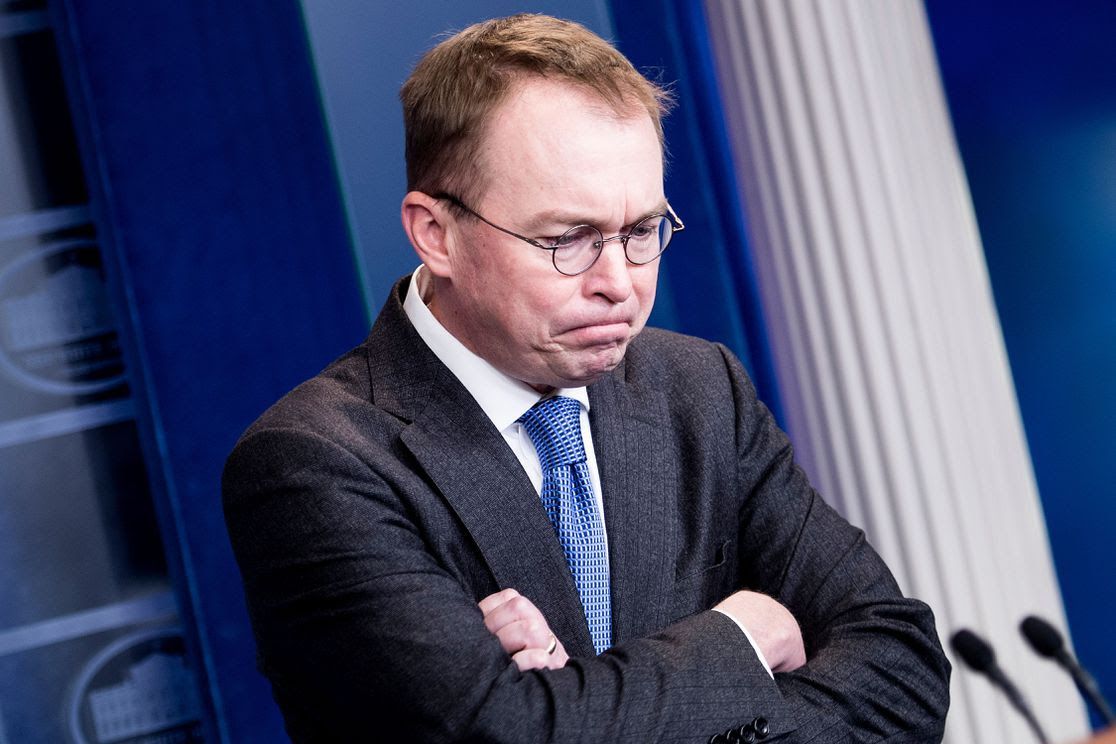 Above, White House budget director Mick Mulvaney discusses a possible government shutdown 11 months ago.
Shutdown watch: Deadline Friday night to avoid partial federal government shutdown. The House is taking an extended five-day weekend, returning Wednesday night. Senate returns Monday. Ball is in Trump's court. (AP)
Go deeper