Trump v. Pelosi showdown will define 2019 and 2020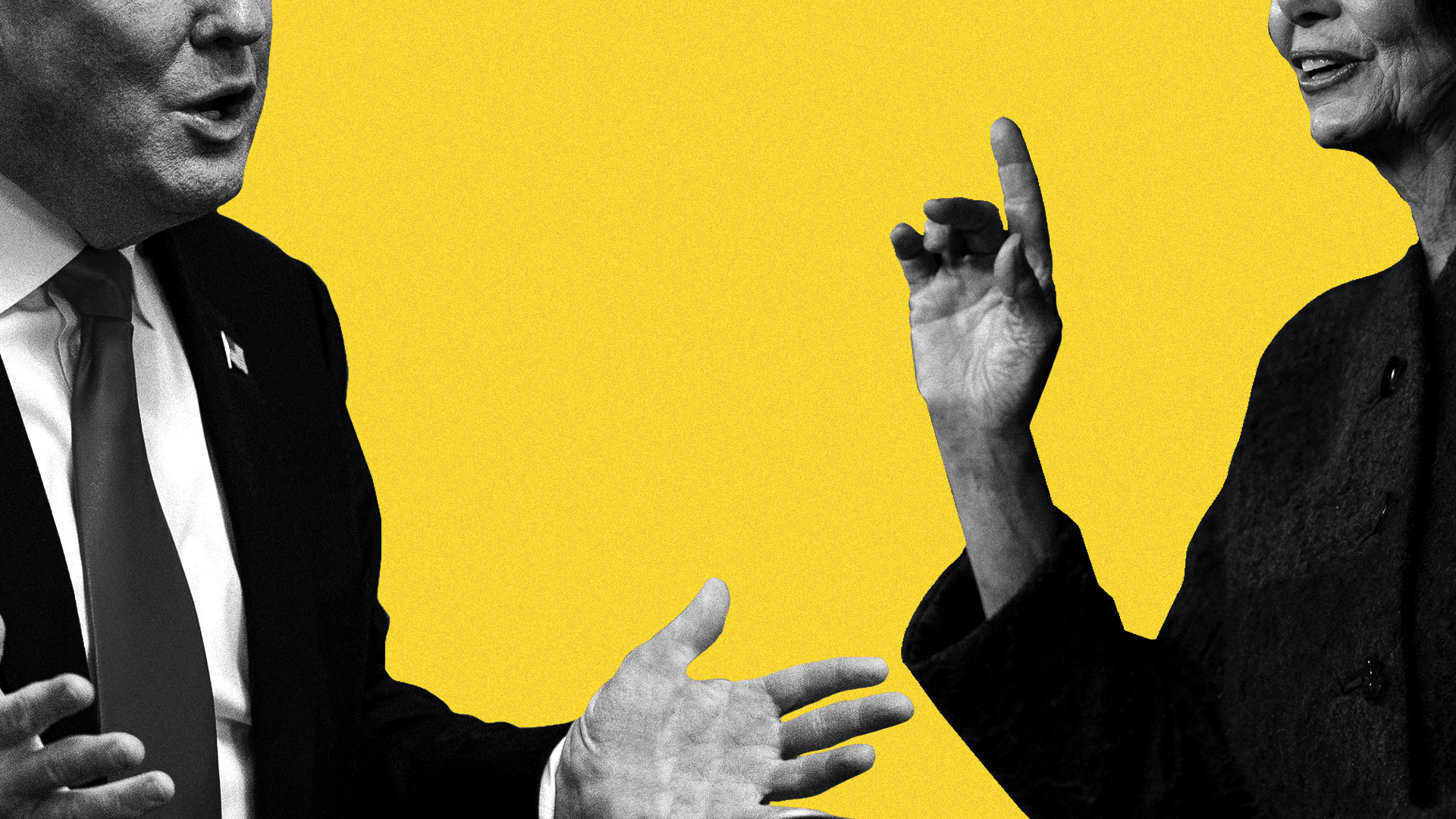 Neither Speaker-designate Nancy Pelosi nor President Trump has any real competitor for influence on their side. Each sees themselves as a master dealmaker. Both run in coastal-elite circles.
The bottom line: Their chilly relationship is now the most consequential in American public life.
She is the most powerful and recognizable Democrat.
She has an iron grip over most her party.
She is hated on the right as much as Trump is on the left.
She will decide impeachment and every Trump target to hit.
She is trash-talking him with glee.
She can block any bill.
He is the most powerful and recognizable Republican.
He has an iron grip on elected Republicans.
He is loathed by Democrats.
He tried mansplaining to her in the White House this week, and got a biting response.
He soon will be subject to the subpoenas and gavels of her committee chairs.
Both sides are relishing the combat to come:
Rep. Hakeem Jeffries (D-N.Y.), the incoming Democratic Caucus chair, told me that after two years of essentially running a monarchy, Trump this week got a taste of Pelosi's strength: "Everything changes on January 3rd. ... She's just getting started. There will be much more of that to come."
David Urban, a Trump adviser who hosted the president at last weekend's Army-Navy game, told me Trump is treating Pelosi as "the new Hillary" until he has a 2020 opponent. "He's already branding her: 'I'm for you. She's for them,'" Urban said.
Be smart ... Erik Smith — founder of Blue Engine Message & Media, and a former senior House Democratic adviser — said:
"Speaker Pelosi's sole job in 2019 will be to serve Trump to the 2020 nominee on a platter ... She won't be bullied or outmaneuvered."
Go deeper