Trump says Mulvaney will be his acting chief of staff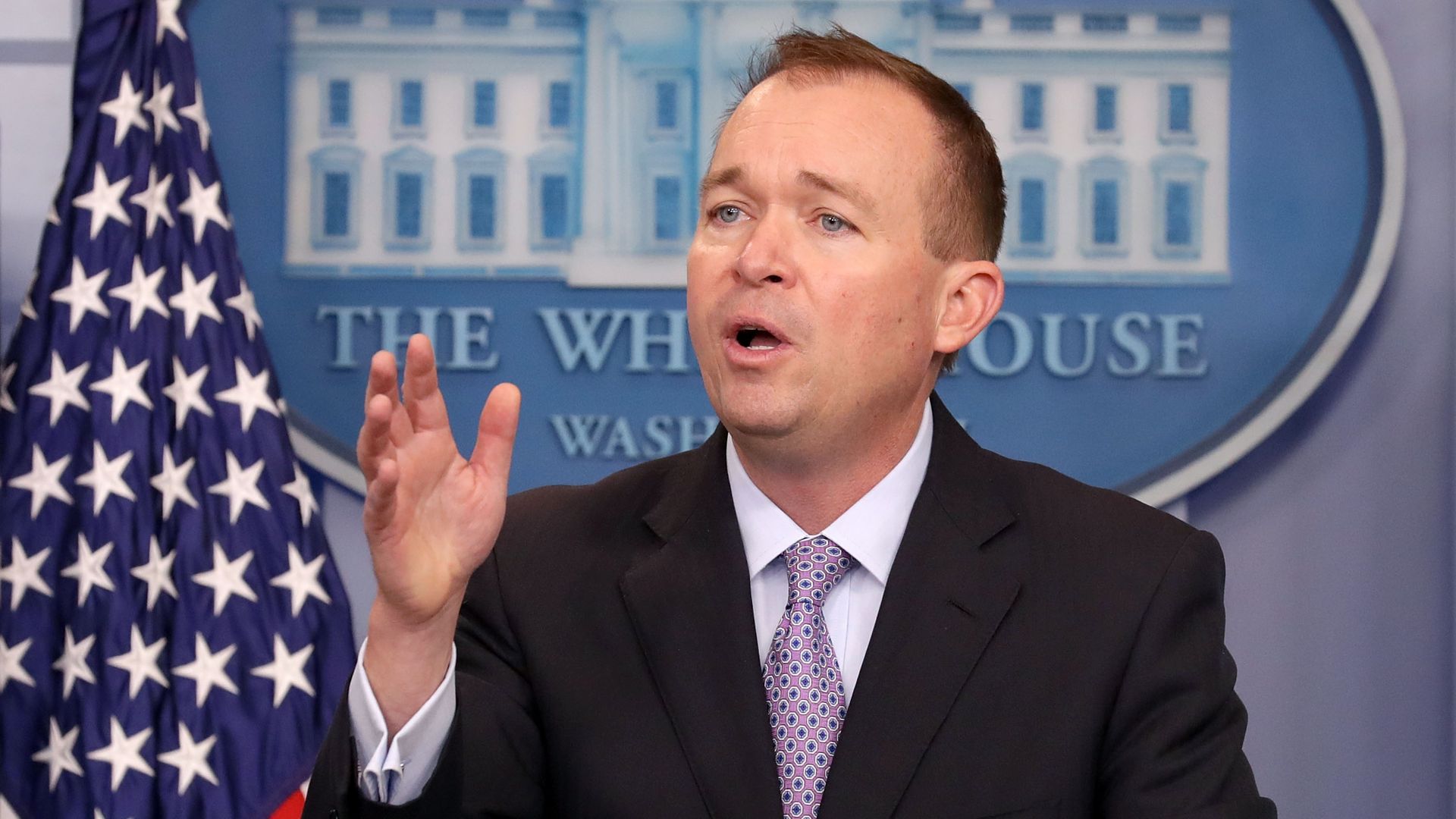 Budget Director Mick Mulvaney is going to be "acting" White House chief of staff, President Trump announced today on Twitter. It wasn't clear immediately who would take on the role permanently. A senior administration official told reporters Russell Voight would replace Mulvaney as OMB Director.
The big picture: Since Trump's first choice to be his chief of staff, Mike Pence's chief of staff Nick Ayers, declined to take the job, the White House has been scrambling to fill the role. Chairman of the House Freedom Caucus Mark Meadows and Chris Christie have both declined to fill the role as well.
Go deeper