Trump broke two long-standing presidential norms this week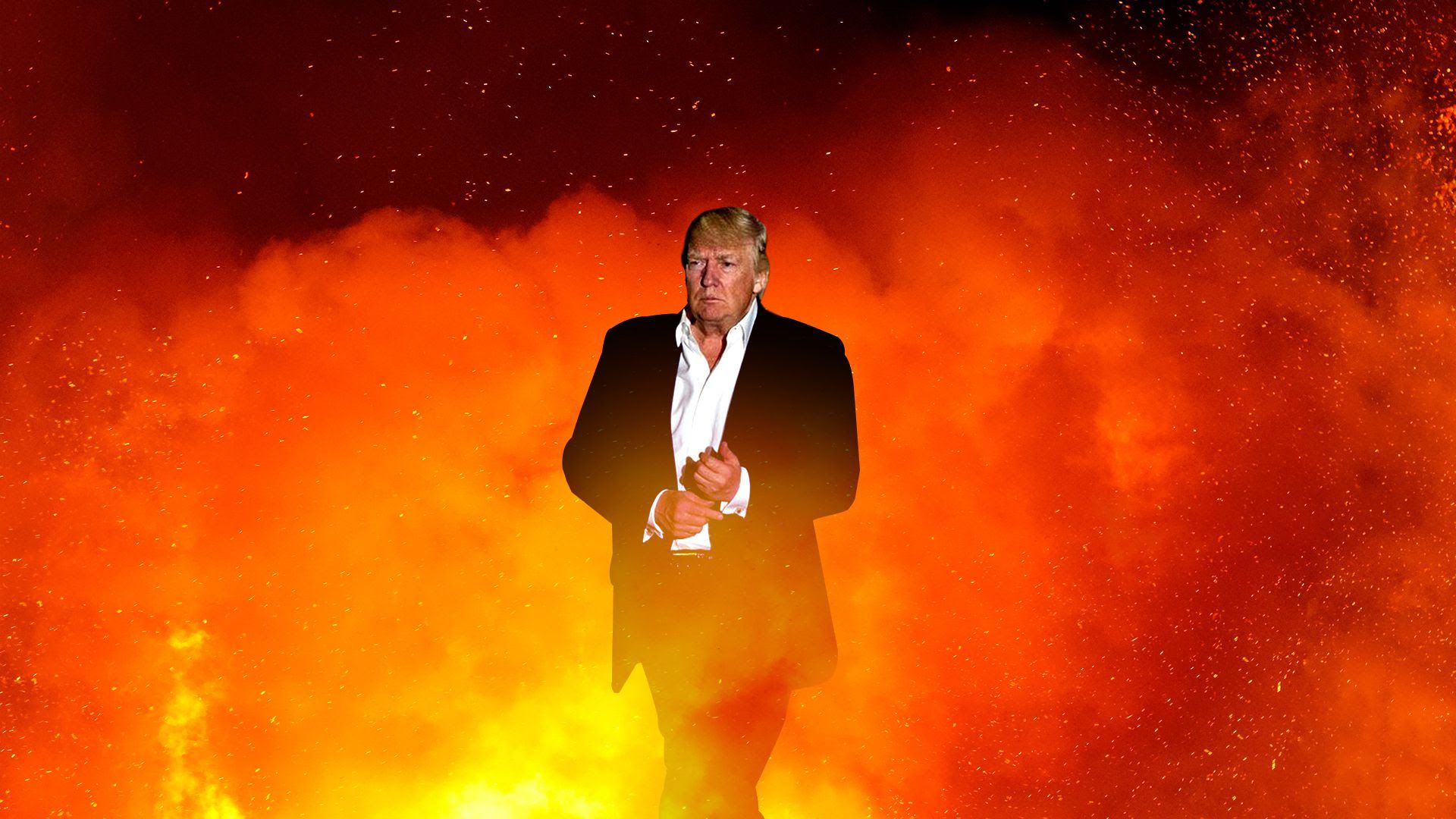 In two cases involving his China trade war this week, President Trump suggested the U.S. should ignore historic separations of power and precedent if it yielded good results, Bloomberg's Shawn Donnan writes.
Trump said the Federal Reserve should keep rates low to help the economy weather the trade war.
Trump suggested he'd help free a Huawei executive that the U.S. is currently trying to extradite from Canada.
Why it matters: "U.S. officials have struggled for decades to convince suspicious foreign counterparts about the separation of powers ... They didn't persuade all of the people all of the time — but the framing was central to America's ability to lead by example," Donnan notes.
One example: "The U.S. worked hard to convince Japanese governments since the 1980s, for example, to stop trying to influence currency markets via public statements, according to Mark Sobel, a former senior Treasury official and U.S. representative to the International Monetary Fund."
"'We used to criticize everybody else for open-mouthed operations,' Sobel said."
"When we open our jaws about currency matters, it definitely gives license to others."
Between the lines: There's been no Federal Reserve chairman in recent memory who has had to defend the central bank's political independence as much as Jerome Powell, Axios' Courtenay Brown notes.
Any shift in Powell's tone about future interest rate hikes will be met with skepticism about whether or not Trump is getting to him.
What makes Trump different is that his Fed criticism is public for everyone (and other world leaders & central bankers) to hear.
The bottom line: Norms and precedents are boring. The lack of them is interesting, but almost always at a severe cost.
Go deeper