The Reality of the Artificial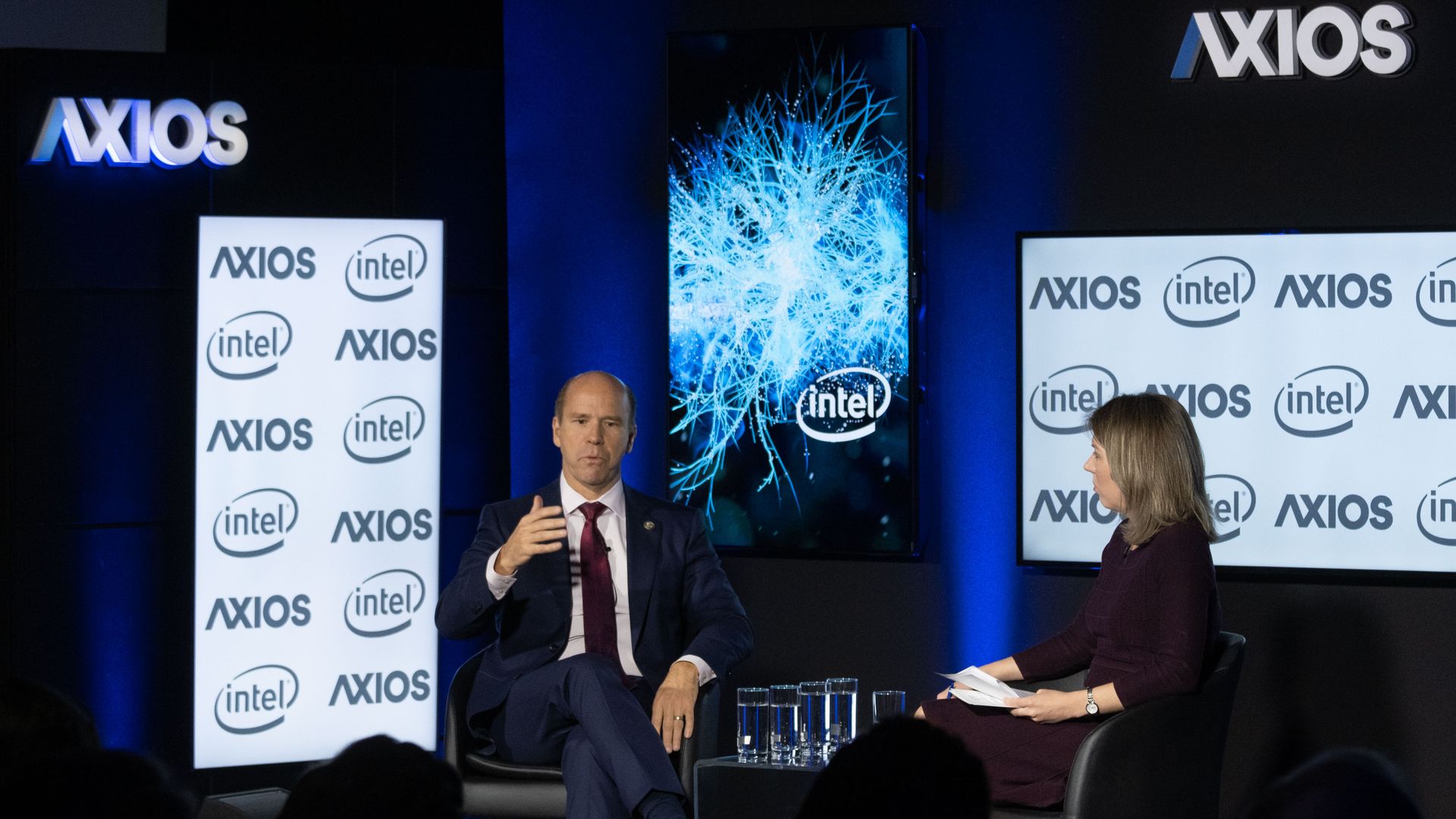 Thursday morning, Axios Managing Editor Kim Hart hosted a conversation with some of the Hill's leading voices on AI, digging into how this new technology is poised to change our jobs, economy, and lives.
Why it matters: Kim heard how these leaders are thinking about and approaching AI from a policy perspective, with all of them advocating for the American people to embrace, rather than fear, this rapidly advancing technology.
Rep. Pete Olson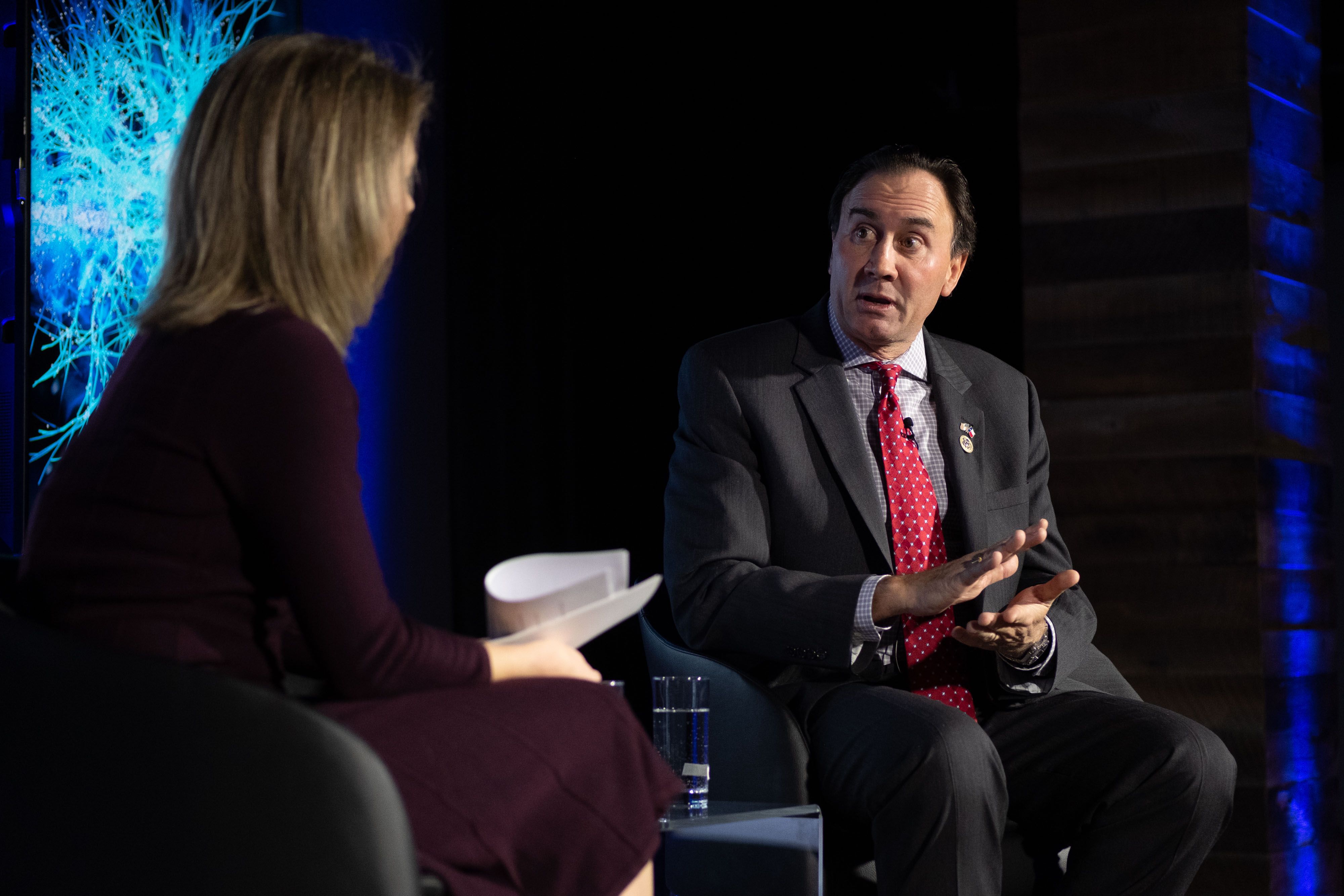 Rep. Olson, who is the co-chair of the House's AI Caucus, told Kim about his caucus, why he is passionate about AI, and how and why America as a country should embrace it.
What inspired the A.I. Caucus: "AI is the future of not just America, but the entire world."
The caucus' motto: "Educate before we legislate."
Cancer, cyber-attacks, and drunk driving, were all mentioned by Rep. Olson as problems that AI has the potential to solve.
Rep. Jerry McNerney (D- Calif.) will be Rep. Olson's next AI Caucus co-chair, replacing Rep. John Delaney as he gears up for his presidential run.
Rep. Debbie Dingell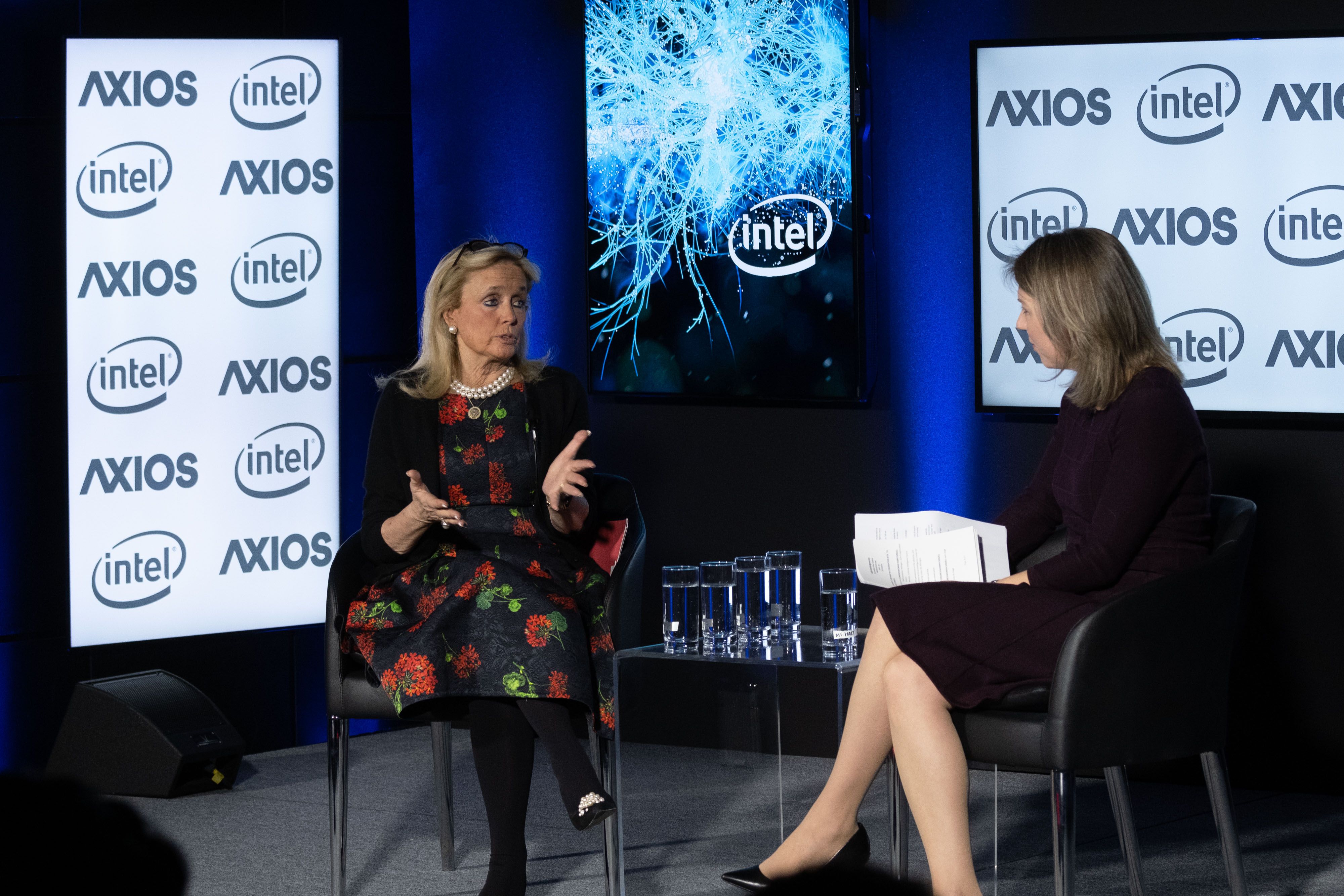 Rep. Dingell of Michigan, spoke about how she is embracing AI despite warnings that this technology could displace jobs in manufacturing states like her own.
How AI, which will be an essential part of Autonomous Vehicles, will change Michigan: "Detroit was the birth place of the automobile and ... we are going to be the leaders in autonomous vehicles."
Policy's role in AI: "One of the challenges, as we're talking about AI, is how you create a regulatory environment for technology that is so rapidly changing ... at all times we have to make sure that the consumer is safe."
"AI is exciting. It's the future. We shouldn't be afraid of it. It's going to create jobs ... but there are a lot of issues we need to talk about."
Rep. John Delaney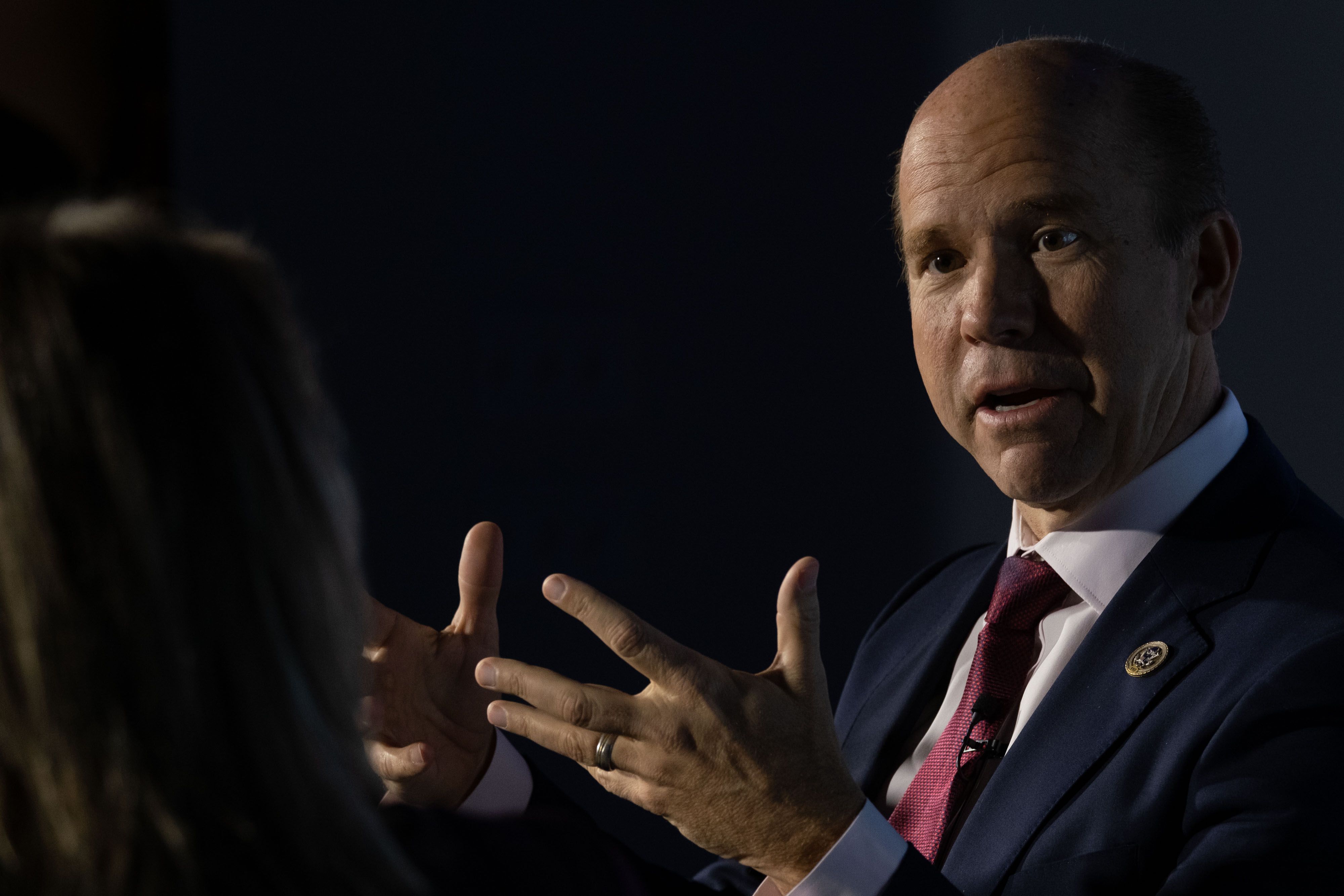 Rep. Delaney, who is stepping down as co-chair of the House's AI Caucus as he begins his run for president, discussed the importance of innovating, while protecting consumers and also spreading the wealth.
AI is a critical issue. "There are three or four issues that will be incredibly important to the 2020 election and [AI] is one of them."
Learning from the past to prepare for AI: "If you don't prepare your country for change it acts like a great sorting machine of winners and people who get left behind ... In the last couple decades we had great innovation, but we didn't do the right things in policy to spread them out."
Balancing innovation and regulation: "I think we can have extraordinary innovation and put consumer safeguards in place at the same time … it starts with giving individuals some control over their data, so they have a sense for what it's being used for."
Why it Matters with Steve LeVine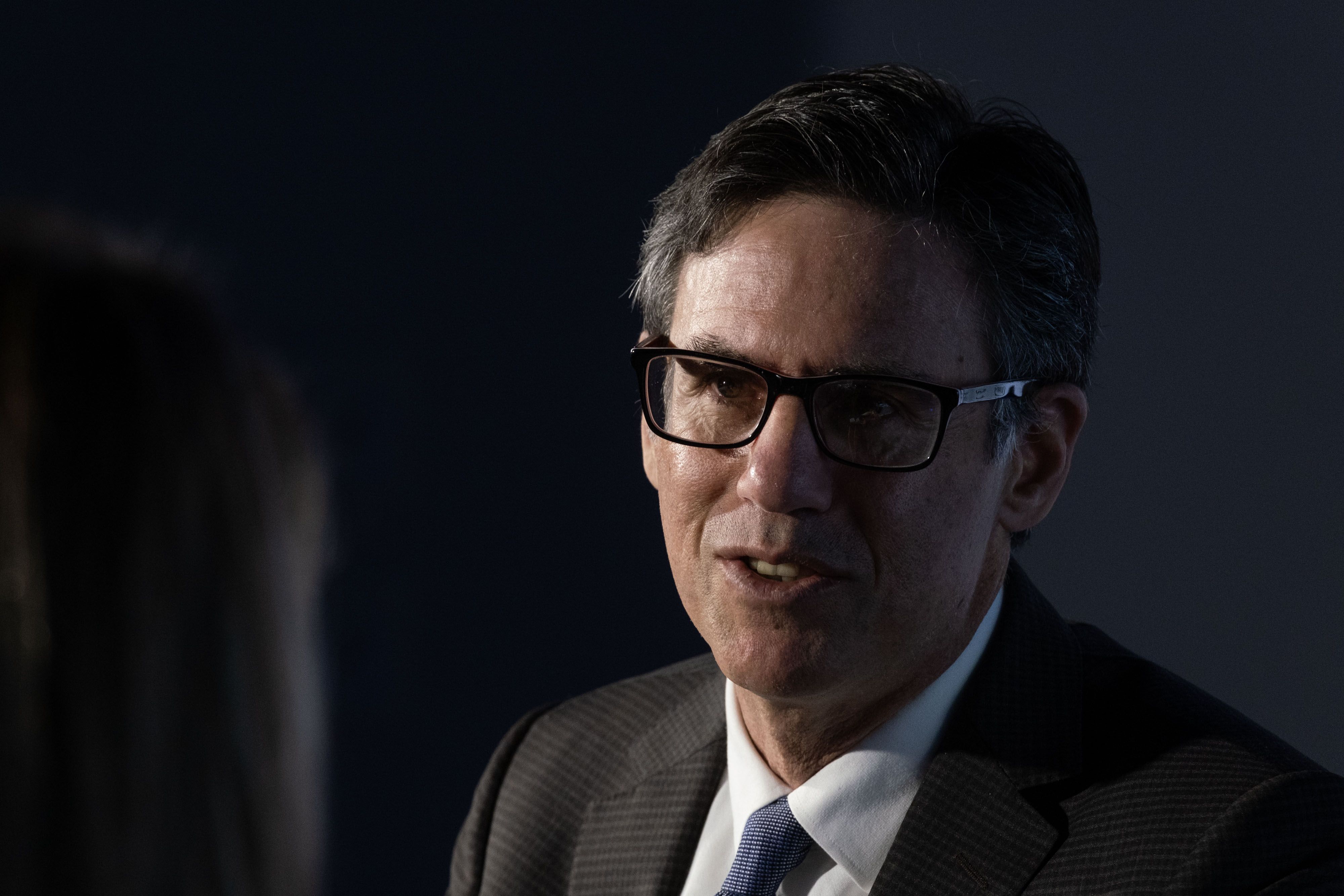 Kim closed out the event with Axios Future Editor and AI expert Steve LeVine, analyzing why this conversation mattered and what he sees as the future of AI.
How the AI narrative evolved: "First we had this narrative 'apocalypse soon'. Then, for the past year we've been inundated with the narrative 'calm down, everything's going to be fine — not only will we not lose our jobs, we're going to have better jobs,' and that's not true."
Where we go from here. "The way tech always happens, it goes slow and then really fast. We're in the slow period. We're seeing the impact on flat wages. No one disputes that over the next decade we're going to see a tornado rip through the workplace."
"The optimistic take is that if we are super vigilant we can figure out how to re-skill these workers and new workers into other kinds of jobs."
Eventually, AI will be commonplace. "[AI] is a technology that over the coming decades is going to be infused in all businesses — a general purpose application like electricity.
Thank you Intel for sponsoring this event.
Go deeper