Trump falsely claims tariffs force China to pay for goods sold to U.S.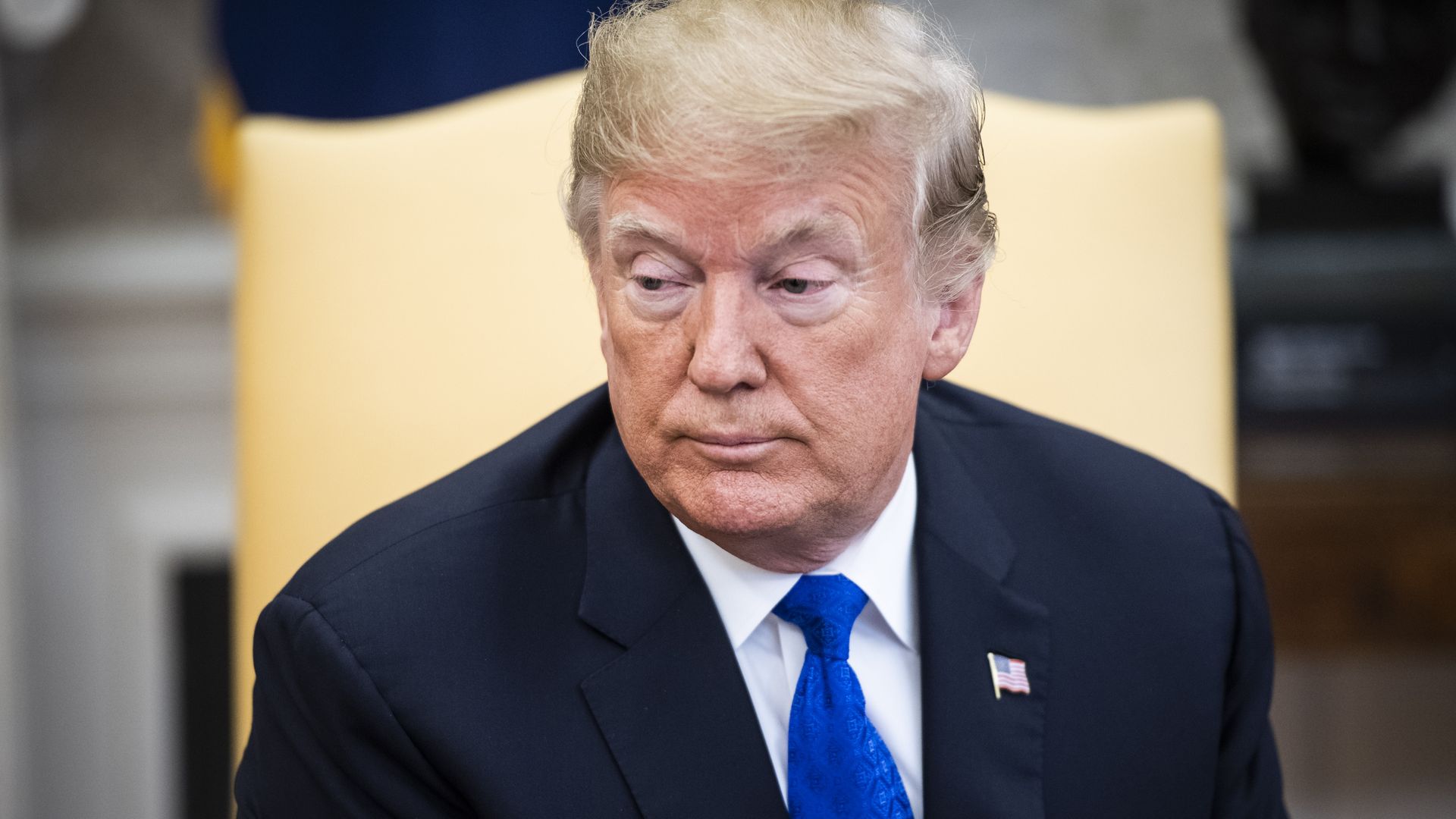 President Trump, who has deemed himself "a Tariff Man" and made tariffs a centerpiece of his presidential agenda, incorrectly explained how they work during an interview with Fox News' Harris Faulkner.
"We have placed tremendous tariffs on China. When China sends things into America now, they're paying 25% interest on everything they send in."
Reality check: Tariffs are a tax paid by importers — not by exporters. For example, if a Chinese manufacturer charged $10 for a particular product, the American consumer or business purchasing it would have to pay $10 to the seller and an additional $2.50 to the U.S. government (assuming the tariff was 25%). This is not the first time that Trump has incorrectly suggested that revenue from tariffs comes from foreign countries.
Go deeper