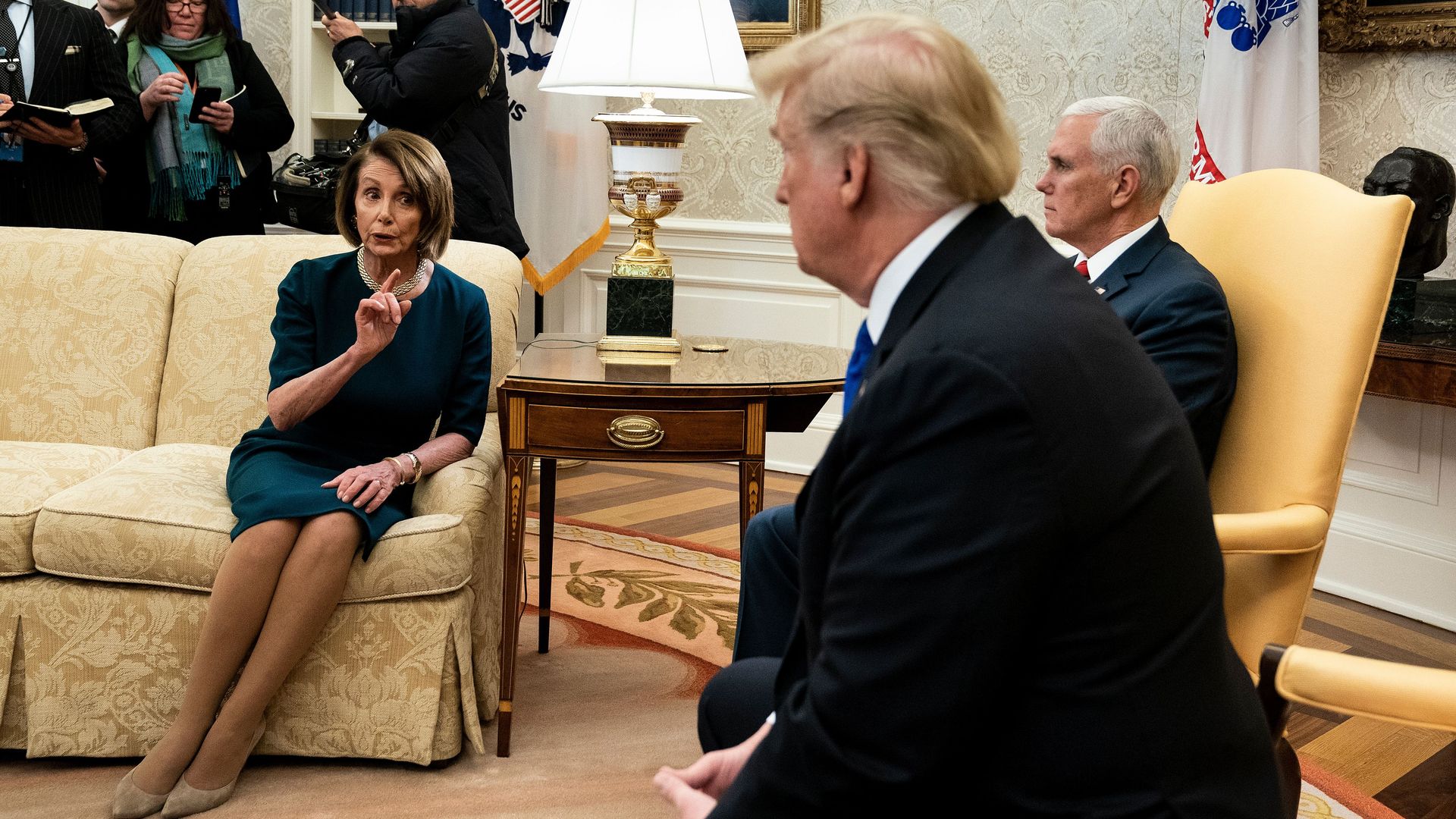 A day after schooling President Trump on-camera and then returning to the Hill to joke about his manhood, Speaker-designate Nancy Pelosi extinguished a months-long revolt among some younger House Dems by agreeing to term limits for top leaders.
Why it matters: "Within moments of announcing she would restrict her time in the job [to no more than four additional years], seven of her critics distributed a statement promising to back" her in the final vote for speaker — a clinch, AP's Alan Fram reports. "It moves a 78-year-old white woman to the cusp of steering next year's diverse crop of House Democrats, with its large number of female, minority and younger members."
Be smart: At almost every point during her time in leadership, going back to her 2001 run for Democratic whip, people have underestimated Nancy Pelosi at their own peril.
Members of the House, senators, presidents and world leaders have learned that no one has a better handle on their caucus, or is better at figuring out how to get things done.
Pelosi can play the inside-the-Capitol game to get votes, while going deep on issues.
Robert Mueller aside, she is officially the president's biggest problem for the next two years.
Go deeper: Why Nancy Pelosi will be Madam Speaker
Go deeper