Fentanyl is the deadliest drug in the U.S.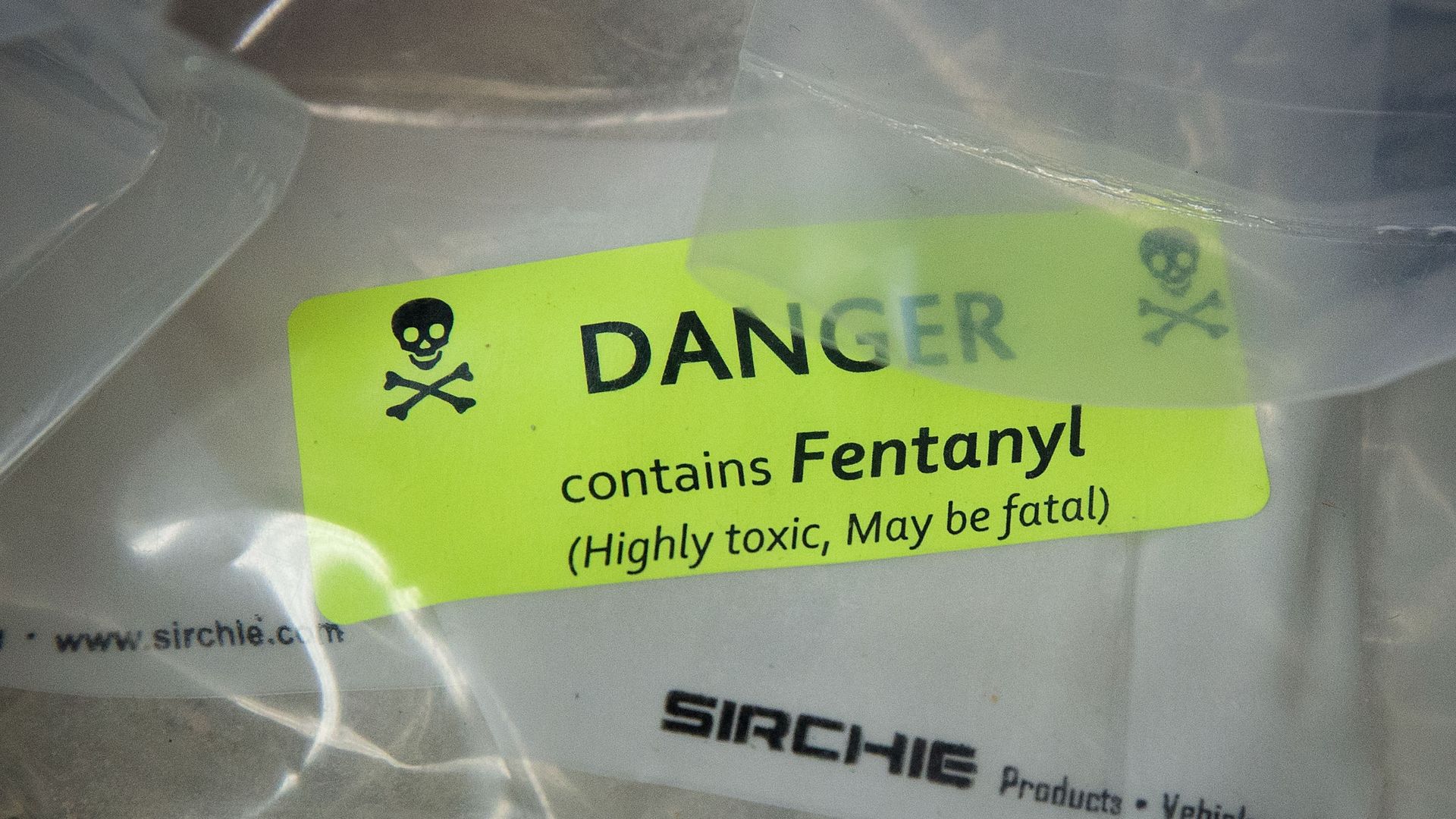 New data from the Centers for Disease Control and Prevention yesterday confirmed what experts have been warning: Fentanyl is not only deadly on its own, but is also contributing to other drugs' high death rates.
The big picture: As the nation's addiction crisis has unfolded, the No. 1 cause of overdose deaths has shifted from prescription drugs to heroin to fentanyl. And now cocaine — a stimulant, making it the odd man out — is also seeing a spike.
Many overdose deaths involve more than one drug, and fentanyl crops up in a lot of those cases.
What they're saying: "Fentanyl overdose deaths, of course, keep going up. Cocaine overdose deaths [are] going up. The question we really have to get to the bottom of is: Is much of that [from] the lacing of cocaine with fentanyl? We certainly have seen some of that," HHS Secretary Alex Azar said at an Axios event yesterday.
By the numbers: While only about 1,600 overdose deaths were attributable to fentanyl in 2011 and 2012, this skyrocketed to more than 18,000 in 2016.
About 40% of deaths attributed to cocaine overdoses also involved fentanyl, according to the CDC, as did 37% of heroin deaths and 19% of deadly oxycodone overdoses.
Related: Fentanyl is so potent (and so easy to smuggle into the U.S.) that now experts are worried about it as a potential weapon for terrorists, Bloomberg's Anna Edney reports.
"Fentanyl-based drugs have been used in conflicts in other countries, so we know it's possible," said Rick Bright, the director of the U.S. Biomedical Advanced Research and Development Authority.
Go deeper ... Trump: Deal with China on fentanyl a "game changer"
Go deeper