U.S. lays out terms for $500 million Israel-Croatia arms deal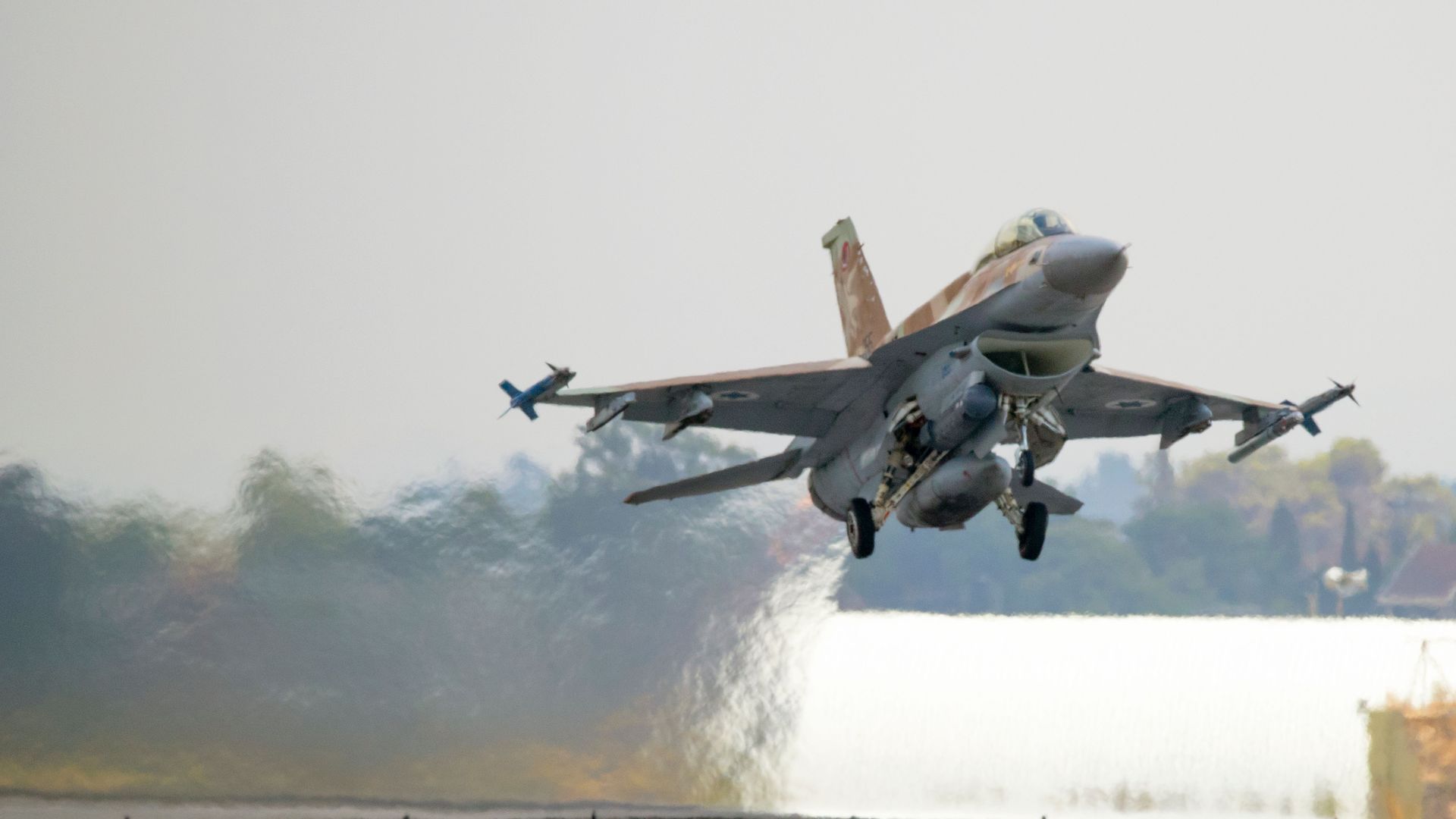 Israel and the U.S. are in talks to resolve their differences over the arms deal between Israel and Croatia involving $500 million worth of F-16 fighter jets. State Department officials told me the U.S. wants to see the deal go forward, but also stressed that Israel has to adhere to several conditions.
Why it matters: Israeli and Croatian officials are concerned the deal will collapse over conditions the U.S. presented. The Croatians are furious and demand Israel and the U.S. resolve the crisis. The Croatian deadline for approving the deal is the end of the budget year — Dec. 31.
Details: Yesterday, the State Department formally notified Congress of the potential deal between Israel and Croatia, according to a U.S. official. Congress has to be notified due to the price tag of the deal and because the F-16s that Israel wants to sell to Croatia were originally given to Israel as part of a U.S. military aid package. Congress now has a 15-day period to review the deal.
State Department officials and Israeli officials told me that although the notification to Congress is a step forward, there are still a number of differences that need to be solved.
"Although certain details are pending, the Department would like to see cooperation from all parties involved to come to a successful resolution."
— State Department official
U.S. officials said the Trump administration wants to approve the deal before the end of 2018, but in order to give a green light to the deal, Israel must remove the Israeli systems that were installed in the F-16s and return the jets to their original condition before transferring the jets to Croatia.
The Croatians are not thrilled with the U.S.' demands — mainly because Israel won the tender in the first place because it proposed an upgraded version of the original jet it bought from the U.S. decades ago. Croatian Prime Minister Andrej Plenković threatened today to cancel the deal over the U.S. demands. "We will not accept modifications to what has been selected in the tender. Either we buy the jets that were offered or the deal will be canceled. Everything else would undermine the tender," Plenković said.
Go deeper