Michael Cohen sentenced to 3 years in prison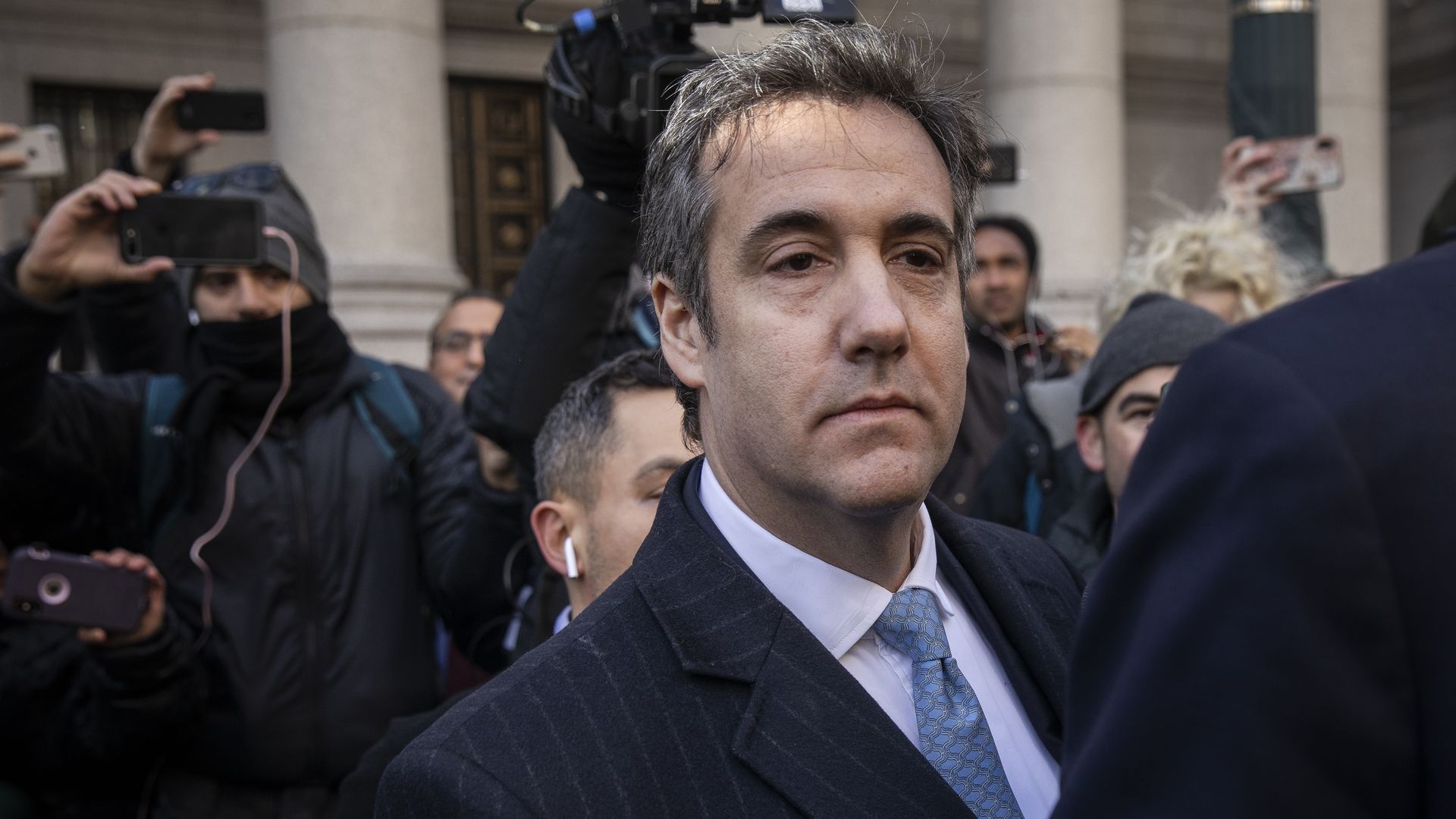 President Trump's former personal attorney Michael Cohen has been sentenced in a New York federal court to 3 years in prison on Wednesday on charges involving campaign finance violations, tax evasion and lying to Congress. He will report to federal prison on March 6.
The big picture: Cohen's sentence involves his plea agreements with prosecutors in both the Southern District of New York and the Mueller investigation, which took starkly different views on his cooperation last week. The New York prosecutors recommended about 4 years in prison, while Mueller's team had a more positive view, arguing that Cohen deserved credit for substantially assisting their investigation.
Cohen tearfully addressed the accusations in a courtroom statement just prior to his sentencing, saying, "I take full responsibility for each act that I pled guilty to, the personal ones to me and those involving the president of the United States of America."
"Recently, the president tweeted a statement calling me weak — and it was correct but for a much different reason than he was implying. It was because time and time again I felt it was my duty to cover up his dirty deeds."
The disconnect between the Southern District of New York and Mueller's team was evident during the statements from lawyers from both teams. Jeannie S. Rhee, who works for Mueller, said Cohen provided "credible" information regarding "any links between a campaign and a foreign government."
Meanwhile, Assistant U.S. Attorney Nicolas Roos, part of the New York prosecutorial team, said that Cohen's "charges portray a pattern of deception, of brazenness and of greed." He added that they harmed "free and transparent elections, and in committing these crimes, Cohen has eroded faith in the electoral process."
Go deeper: What we now know about Trump and Russia
Go deeper