Julián Castro takes first step toward 2020 presidential campaign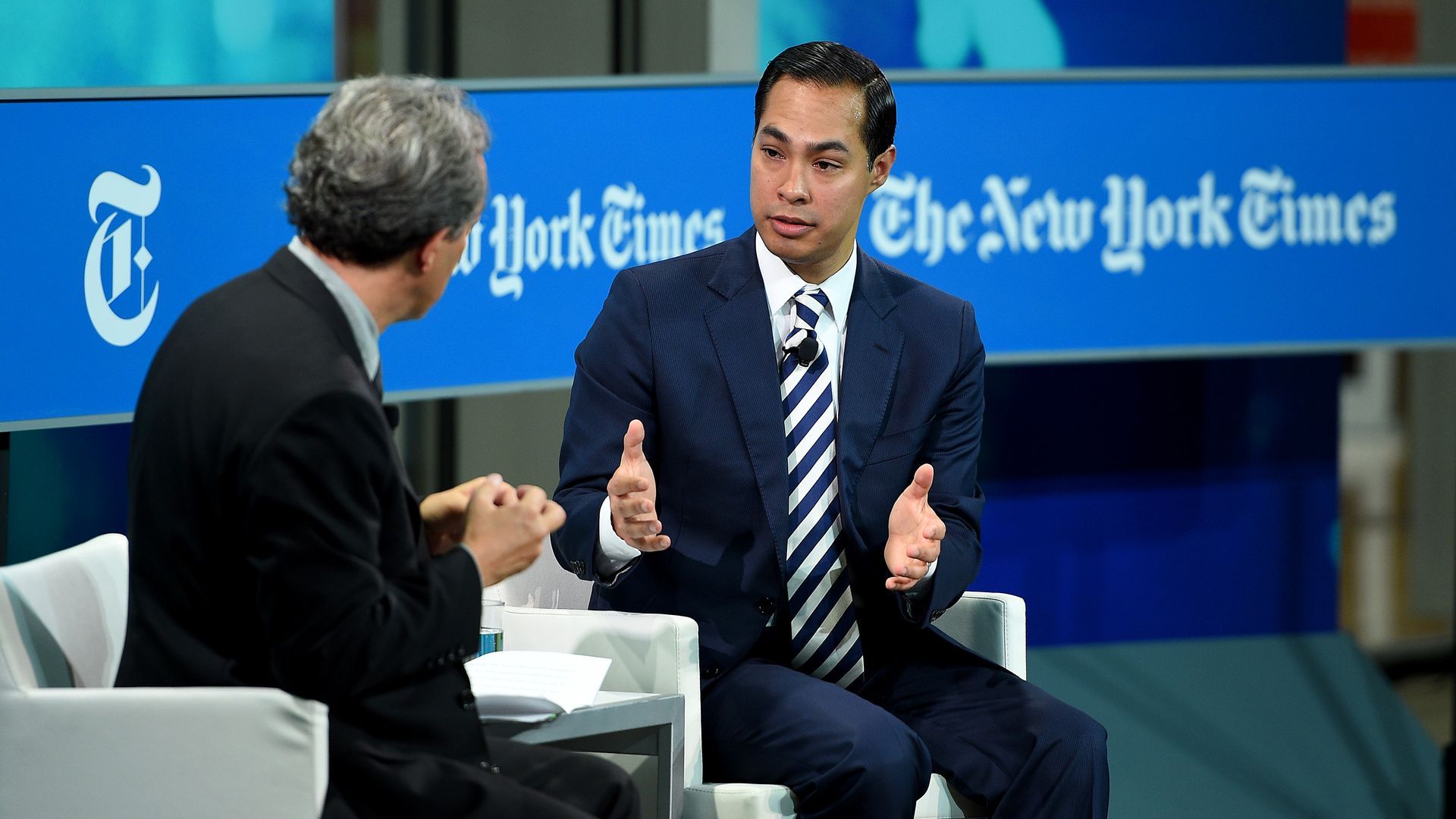 Former Housing and Urban Development Secretary Julián Castro announced today he's forming an exploratory committee to run for president in 2020. He will make his final decision about running on Jan. 12, per AP.
Why it matters: This gives Castro an early start for courting donors, potential campaign staffers and media attention. The 44-year-old former San Antonio mayor will have more time to build his name ID and brand, which is crucial if his fellow Texan Beto O'Rourke throws his hat in the ring, too.
Background: An exploratory committee is mostly a formality that allows candidates to start legally raising money before they officially announce their candidacy.
Castro was in the running to be considered for Hillary Clinton's vice president in 2016. That spot ultimately went to Sen. Tim Kaine of Virginia, but it didn't stop Castro from making frequent appearances with Clinton during the election.
He was the youngest member of Obama's Cabinet and ran successfully for San Antonio mayor at age 34.
He would be one of the youngest Democrats running in 2020, and he'd certainly be one of the most prominent Latino candidates.
"I'm also very mindful, especially now for the Latino community, that there's a particular meaning to my candidacy. We can't go through the 2020 cycle with nobody on that stage because of what's happened over the last couple of years," he told AP.
He'd be the first Texas Democrat to run for president since 1976 when Sen. Lloyd Bentsen launched his campaign.
If he ultimately decides to run — he told AP, "I know where I'm leaning, for sure" — he'll likely be one of several mayors in the field. Former Mayor Mitch Landrieu of New Orleans and Mayor Eric Garcetti of Los Angeles are two Democrats rumored to run.
Go deeper