U.S. drug prices don't translate to better health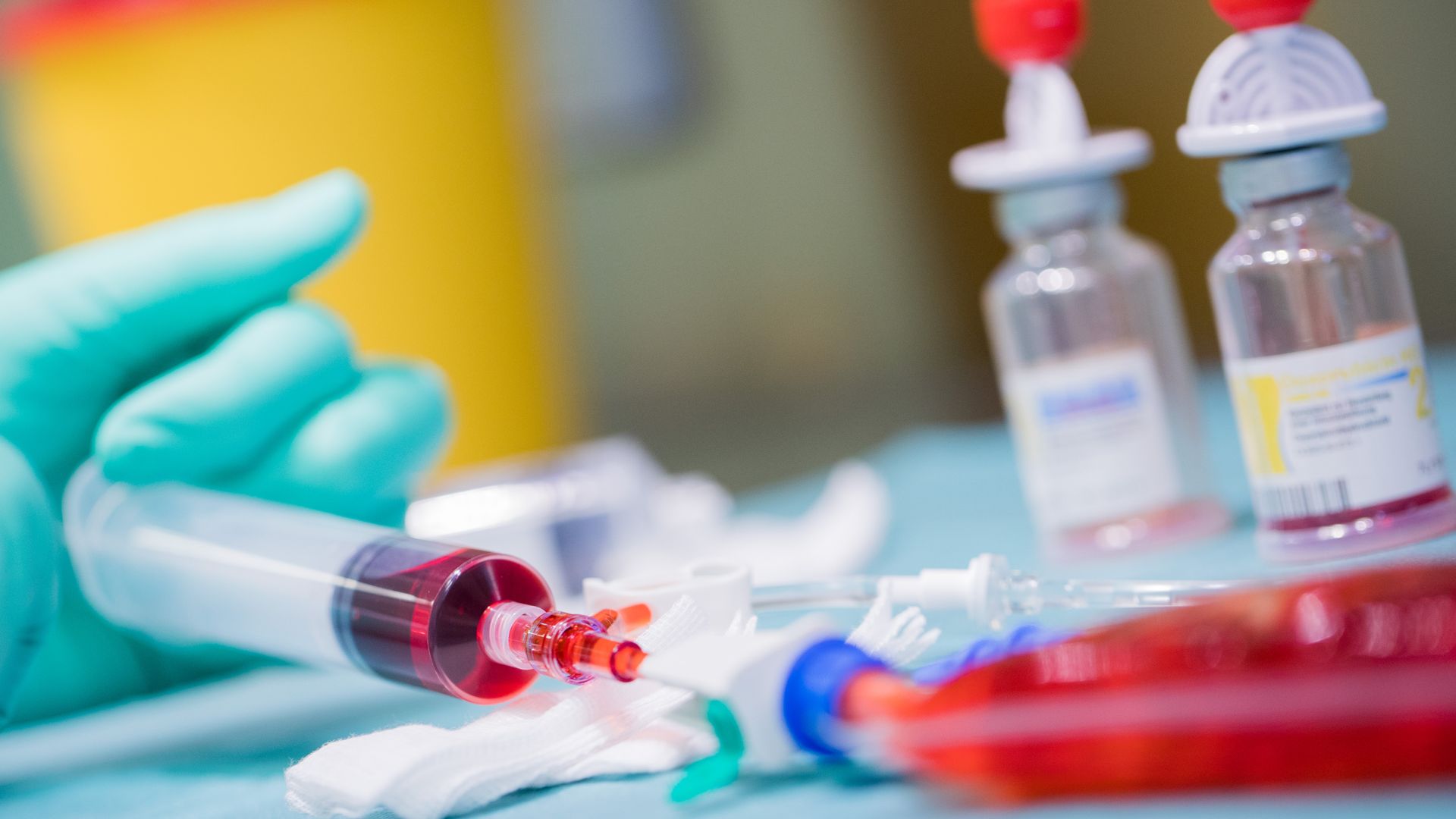 Americans pay more than other countries do for prescription drugs, and see quicker drug approvals — but not necessarily better health outcomes, according to several studies.
Why it matters: As Washington debates the administration's new Medicare drug pricing proposal, the pharmaceutical industry says high U.S. drug prices are justified because we have better access to new drugs. But if the difference isn't meaningful, or if people can't afford these new drugs, it raises the question of why we pay so much more.
The big picture: There's no question that the U.S. is paying more for drugs than other countries, that we approve drugs faster here than Europe and Canada do, or that the development of new, expensive drugs has had medical value.
The questions are whether we get better health outcomes in return for what we're paying, and whether making U.S. prices align with what other countries pay would have a negative impact on access or outcomes.
Driving the news: The Trump administration has proposed tying Medicare Part B reimbursement rates to what other countries pay for drugs.
PhRMA, the industry's leading trade group, says that would hurt people's access to the best medicines. It

published a chart

comparing the availability of cancer medications in 14 countries, which shows that the U.S. has the most available medicines and that they're available fastest.
The administration is proposing to piggyback off of countries that "set prices artificially low, resulting in severe access restrictions for patients," PhRMA wrote.
The other side: Some experts question the logic of PhRMA's argument.
"What is the implication here? That if the U.S. pays lower prices then drugs will come on the market more slowly here? Why would drug companies delay entry to the U.S. market?" said Peter Bach, of Memorial Sloan-Kettering Cancer Center.
Details: The U.S. pays more for prescription drugs — as well as health care generally — but has worse health outcomes than other countries. A 2017 Commonwealth Fund report ranked the U.S. last in health care outcomes, compared to 10 other wealthy countries.
In 2017, the

U.S. approved more drugs

than the E.U. did; 36 drugs were approved in both countries, 52 were only approved in the U.S. and 15 were only approved in the E.U., according to the NDA Group. But "some drugs that were approved in only one jurisdiction will be approved relatively quickly in the other jurisdiction but others might be delayed," the American Enterprise Institute's Alex Brill said.
The Food and Drug Administration reviews applications for novel drugs more quickly than its European and Canadian equivalents, according to a 2012

New England Journal of Medicine study

. But these drugs often only reach the American market first by a matter of months.
A 2016

Health Affairs study

found that while the U.S. accounted for 55.8% of all cancer drug spending in 2014 in the nine countries it evaluated, it only received 12.6% of the total economic value gained by saving lives through cancer treatment that year.
"Although the United States consistently outspent other countries on cancer drug care in the study period, it also witnessed one of the smallest improvements in cancer-related health outcomes," the study concluded.
The bottom line: This all suggests that the extra money we're spending on prescription drugs isn't producing a proportionate improvement in relative health, even if we do approve drugs faster than other countries.
Go deeper