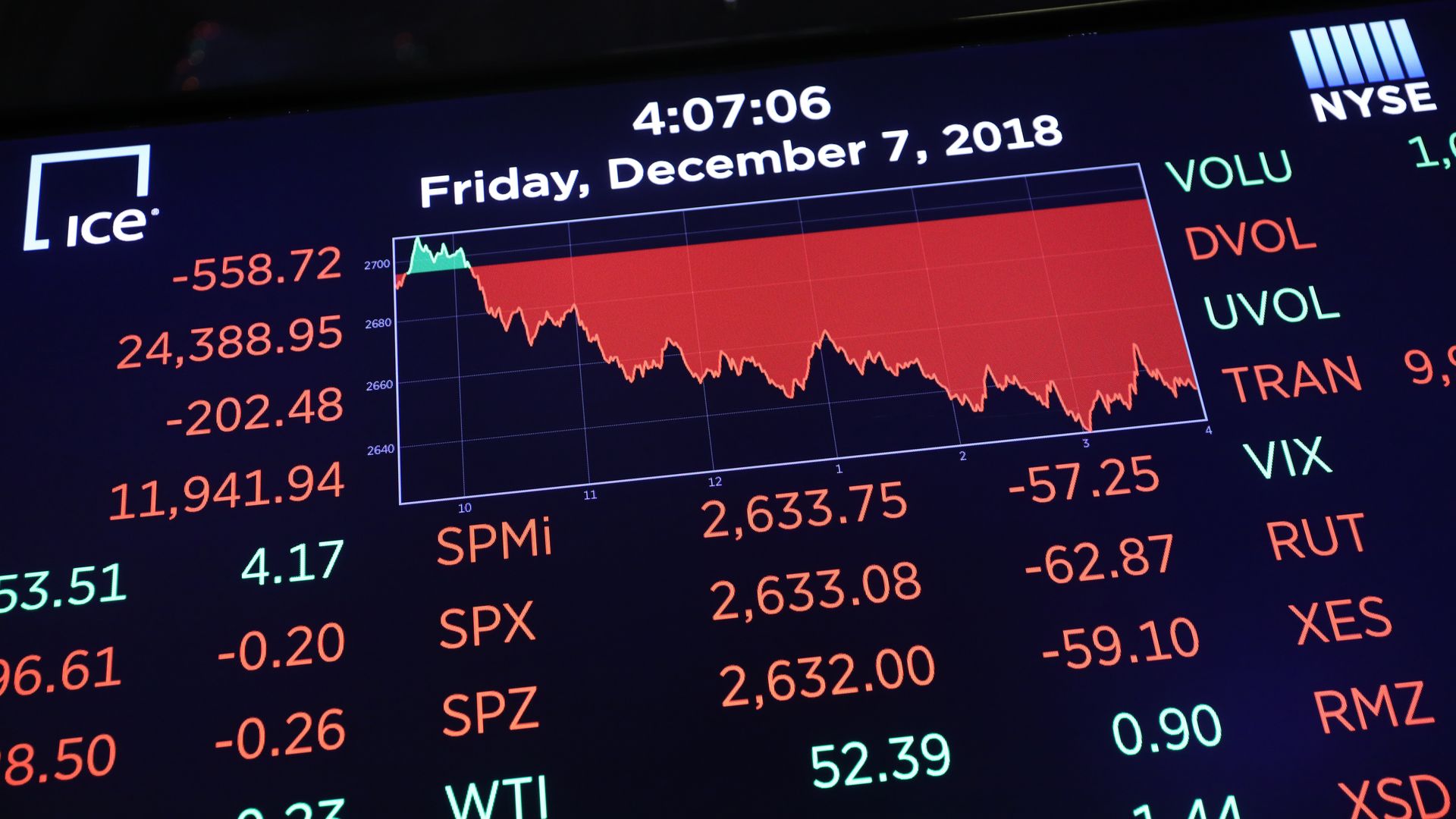 The markets are tanking — the S&P 500 is down 8% in last two months alone — as investors brace for bumpy, if not bad, times ahead.
The big thing: The simple fact that this record period of growth will undoubtedly come to an end, in America and globally. A closely watched bond-market bellwether is this close to flashing a recession signal, Axios' Felix Salmon writes.
Other factors at play:
The trade war between the United States and China has gotten personal, with the arrest in Canada of Huawei CFO Meng Wanzhou. That's erased most hopes of a trade truce. Go deeper.
The Fed is beginning to bite. "Three years' worth of interest rate increases by the Federal Reserve are finally starting to pinch interest-rate-sensitive sectors, particularly housing, the auto industry and companies with heavy debt loads," Neil Irwin writes in the NYT.
The Trump tax cuts gave the U.S. economy a one-off boost in 2018. That "won't be repeated in 2019," writes Irwin, "meaning a harder slog for companies seeking higher profits."
Go deeper: 3 warning signs U.S. economy could be close to recession
Editor's note: This article has been corrected to note that Meng Wanzhou was arrested in Canada. An earlier version incorrectly said she was arrested in China.
Go deeper