Macron promises minimum wage hike in bid to calm protestors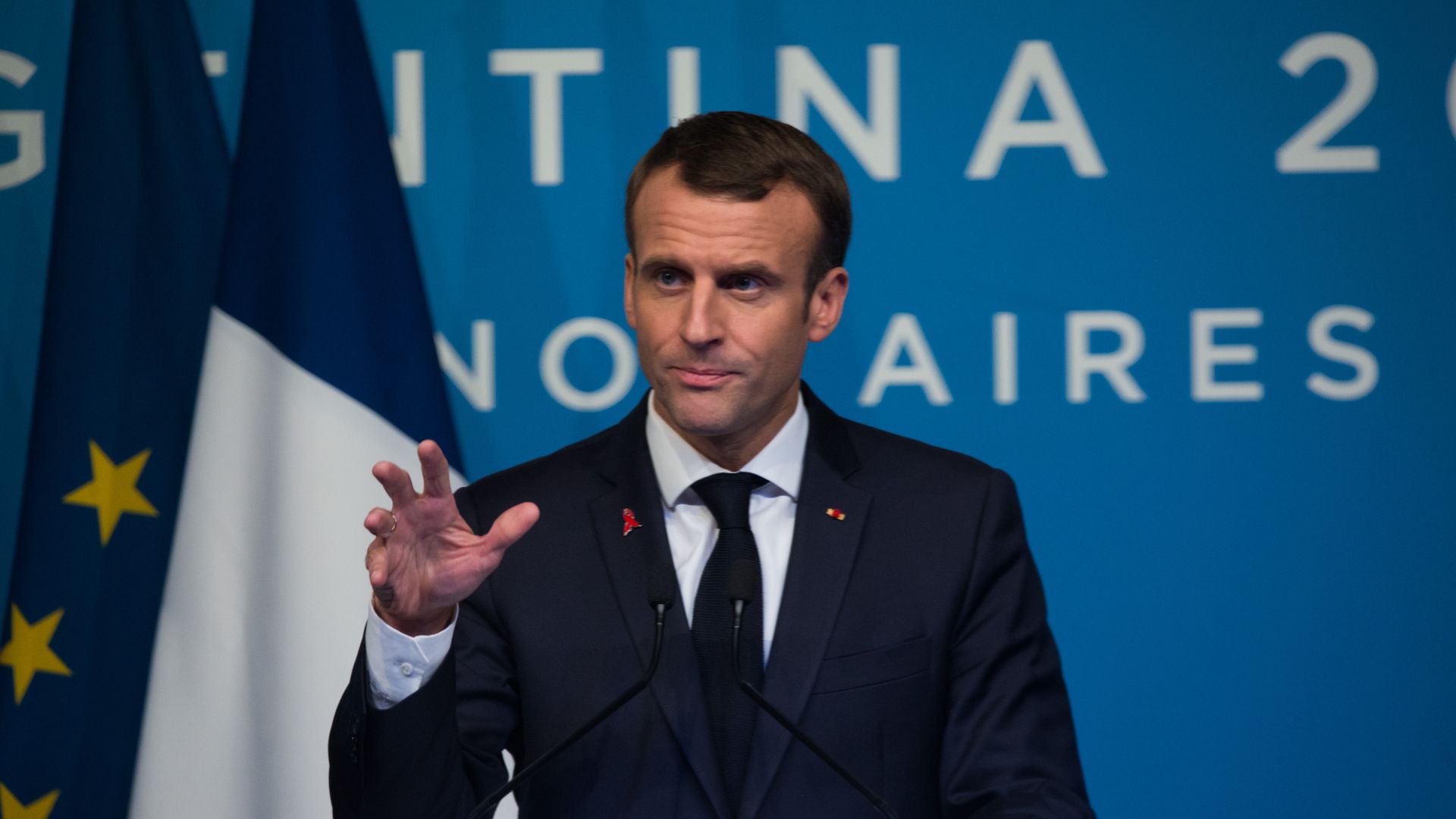 In a direct address to the people of France, Emmanuel Macron responded to the "yellow vest" protests against his presidency by promising a series of financial concessions, including a 100 euro-per-month raise for minimum wage workers, a canceled tax hike for low-income pensioners and a crackdown on tax evasion, the BBC reports.
The big picture: Macron firmly denounced the violent riots that have dominated headlines for the past four weekends, with hundreds injured and more than 1,000 arrested this Saturday alone. But he acknowledged that the yellow vests have legitimate grievances and declared an "economic and social state of emergency" in order to tackle the many issues that plague France. He refused to budge, however, on reinstating a wealth tax, having made its elimination a hallmark of his pro-business reform agenda.
Between the lines: It was a notable change in tone for a leader deemed by many to be a "president of the rich." But whether or not the concessions will be enough to satisfy the yellow vests — a decentralized movement whose only consistent message has been their calls for Macron to resign — remains to be seen.
Go deeper: The fallout from France's fuel tax cave
Go deeper