"Healthy paranoia": Walmart's CEO keeps retailer rankings on his phone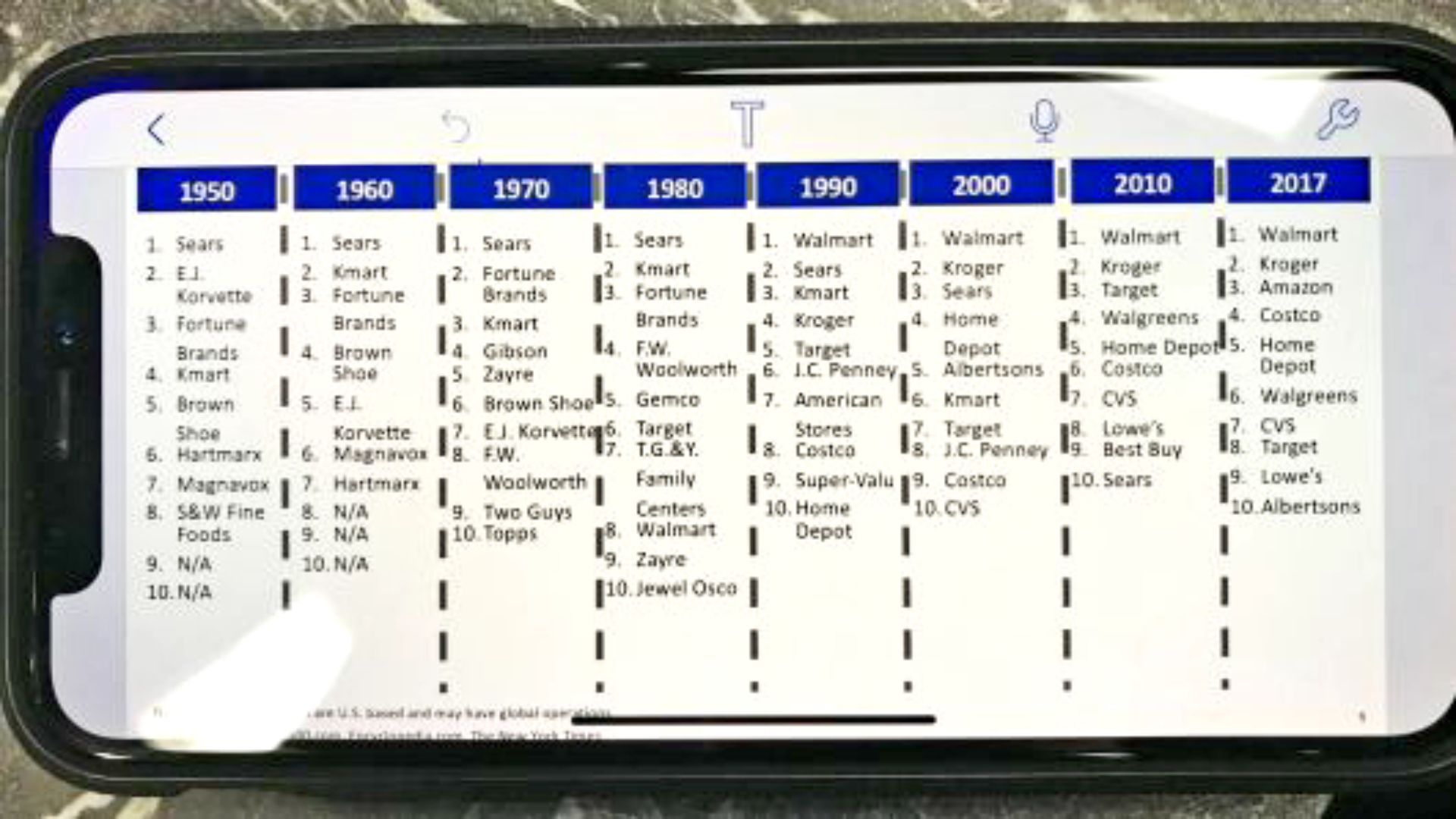 Walmart CEO Doug McMillon said he keeps a photo of the top 10 retailers in the United States throughout the last few decades to remind him how quickly "companies come and go" and how quickly they can fold, CNBC reports.
"After learning from so many people ... we know that retailers come and go ... Businesses grow and they don't change enough and they decline over time. Retailers do that on a bit of a faster cycle."
— Walmart CEO Doug McMillon
Go deeper