Why Microsoft's market cap advantage over Apple doesn't matter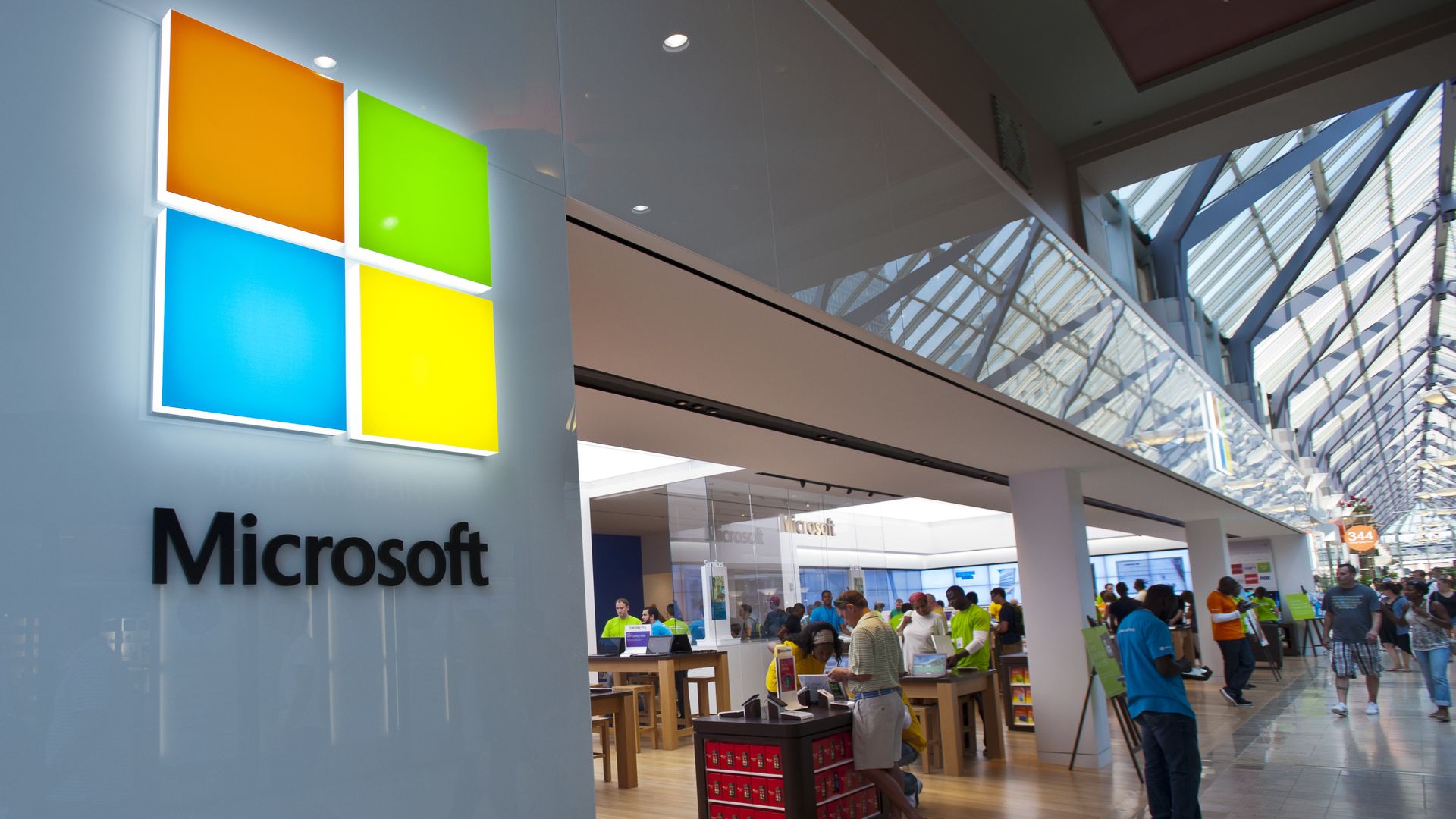 Last week, I mentioned somewhat offhandedly that Microsoft had a larger market capitalization than Apple. I received a lot of responses to that item, mostly asking me to explain why, exactly, the difference in market cap doesn't matter.
At $804 billion, Microsoft's market cap is still marginally higher than Apple's $800 billion. That doesn't mean Microsoft is bigger than Apple.
Just in terms of market value, the most comprehensive measure is not market capitalization but rather enterprise value. That's how much you'd need to pay if you acquired the entire company, including debt, at its current market price. Microsoft's enterprise value is $760 billion; Apple's is $863 billion.
More importantly, companies are not stocks, and stocks are not companies. Compare the actual size of the two companies, and it's not even close. In the most recent fiscal year:
Microsoft had $110 billion in sales, while Apple had $266 billion.
Microsoft had $71 billion in gross income, while Apple had $102 billion.
Microsoft had $17 billion in net income, while Apple had $60 billion.
Both companies have roughly the same number of employees: 131,000 at Microsoft, 132,000 at Apple.
By the numbers: The market values each dollar of expected Microsoft 2019 earnings at $22.30, compared to just $12.40 for Apple. That explains why the two are neck and neck in terms of market capitalization.
Microsoft gets most of its business in the form of recurring revenue: If a company bought an Office 365 license last year, it will probably buy one next year, too. With Apple products, it's the other way around. If you just bought a new iPhone, you probably won't want another one next year. It makes sense that recurring revenue is valued more highly than sales of physical products.
Microsoft is also expected to grow faster than Apple over the next few years. There's nothing wrong with being a hugely admired tech-hardware company earning tens of billions of dollars every year, but the stock market always loves to see growth.
Microsoft's market cap has been bolstered by a series of major acquisitions, including LinkedIn ($24.5 billion), Skype ($9 billion), GitHub ($7.5 billion), and Nokia ($7.2 billion). Apple has been much less acquisitive: Its only major recent acquisition was Beats, for $3 billion. (Apple's most important acquisition, by far, was when it bought NeXt for a relatively paltry $400 million in 1996, thereby acqui-hiring Steve Jobs.)
The bottom line: Apple is not any smaller today than it was two months ago, when its market cap was $300 billion bigger than it is now. Stocks are volatile, and market cap doesn't even tell you how well the shares have performed. Treat it with extreme caution.
Go deeper: Why Apple's $1 trillion milestone matters
Go deeper