December 02, 2018
Situational awareness: Keep an eye on France, which is currently in flames. Unrest has already spread to Brussels. In northern Europe, it doesn't take many days of this kind of thing before an unpopular government can collapse.
1 big thing: A win at the G20
The G20 summit in Buenos Aires exceeded all expectations. No one thought Donald Trump had prepared for his dinner with Chinese President Xi Jinping, but somehow an agreement was hashed out that calls a 90-day truce to the trade war between the two countries.
The planned tariff hike on Chinese goods from 10% to 25% will no longer happen on Jan. 1 as scheduled. Instead, a more normal set of trade negotiations will commence.
Score one for the globalists: This is a win for NEC Director Larry Kudlow and Treasury Secretary Steven Mnuchin; it's a loss for White House trade hawk Peter Navarro.
But: "90 days is a short time," says Axios' Jonathan Swan. "Trump has hedged and could easily reverse."
Background: The G20 was created in 1999 by Sheryl Sandberg's then-boss Larry Summers. It expanded the G7 democracies to include countries like Russia, China, Indonesia and Saudi Arabia. Rich, yes, but also places where it is far from self-evident that all men are created equal.
Agreeing on the final communiqué wasn't easy. The G20 is no bastion of liberalism, as is evidenced by the viral video of Vladimir Putin gleefully high-fiving the crown prince of Saudi Arabia. Still the G20 ended up commending "an agenda that is people-centred, inclusive and forward-looking." Among other pieties in the official statement from the likes of China and Saudi Arabia:
"Gender equality is crucial for economic growth and fair and sustainable development."
"We remain committed to prevent and fight corruption and lead by example."
The bottom line: The purpose of creating the G20 was to bring the world's biggest powers together, and this year's installment has shown how effective that can be. Liberal values might be under threat, but at least everyone in Argentina continued to pay lip service to those values — and to cooperate where they could.
2. The earnings-beat game
Did you know I take requests? Lobbyist Bruce Mehlman writes in to ask:
If more than 70% of firms regularly beat Wall Street quarterly earnings expectations, doesn't that suggest the experts setting expectations are not so good at their jobs?
It's a good question. In the second quarter of this year, the earnings-beat ratio actually reached 81%.
James Bianco, of Bianco Research, has two answers for Bruce.
Reg FD is the easy answer. Before 2000, companies would whisper earnings forecasts into the ears of favored analysts, who would then be rewarded for their accuracy. The SEC made such behavior illegal in 2000, saying that all earnings guidance has to be given to everybody in the market simultaneously. At that point, corporate incentives changed.
Companies receive a predictable spike in press attention when their earnings are released, and those stories nearly always mention the stock-market reaction. The easy way to engineer a short-term stock rise is to lowball your official earnings guidance. It doesn't help the stock price in the long term, but it does improve your PR.
That game might finally be coming to an end. In the third quarter of this year, the stocks of companies that beat earnings expectations actually fell by 1.5%.
If you want a non-engineered forecast, look at revenues, not earnings. Revenue beats are about as common as revenue misses, mainly because companies rarely game their revenue estimates.
The bottom line: The "experts" setting expectations are, ultimately, the companies themselves, rather than the sell-side analysts. Because earnings can be gamed, there's little point in analysts trying to second-guess them. Insofar as analysts add value, it's from long-term structural insights rather than short-term trading opportunities.
3. The real wage gap
Women don't earn 80% of what men earn. The true number is closer to 50%.
A new report from the Institute for Women's Policy Research looks at how much money women actually earned, in aggregate, over three different 15-year time periods. While men's incomes were largely unchanged over the past 50 years, and women's rose significantly, women are still only halfway to equality.
Women make less money than men when they are earning — and they're also far more likely to be earning nothing at all. 43% of women have had 0 income in at least 1 of the past 15 years. That's twice the rate of men.
Why it matters: A new IMF study concludes that as women find it easier to enter the workforce, national economic growth improves, and even male incomes go up.
4. Facebook vs. democracy
Facebook's leaders have accumulated dynastic wealth from mining the personal information of a billion Facebook users and then selling those users to the highest bidder — even when that bidder is actively seeking to undermine democracy.
Three prominent examples: In the Philippines, the government uses Facebook to suppress dissent. In the U.K., Cambridge Analytica used Facebook data in violation of campaign-finance laws to affect the outcome of the Brexit vote. And in the U.S., of course, Russia's Internet Research Agency ran more than 3,500 pro-Trump Facebook ads during the 2016 election.
Driving the news: This week Facebook was the focus of an almost unprecedented international hearing in the U.K., with parliamentarians from nine different countries participating (the last similar hearing took place in 1933).
Neither COO Sheryl Sandberg nor CEO Mark Zuckerberg attended. An empty chair with Mark Zuckerberg's name in front of it faced democratically elected representatives of Argentina, Belgium, Brazil, Canada, France, Ireland, Latvia, Singapore and the U.K. — countries representing a combined population significantly greater than that of the U.S.
Sandberg, who was born in 1969, grew up in a G7-dominated world where the richest nations — U.S., U.K., Germany, Canada, Italy, Japan and France — were bastions of liberal democracy and human rights.
But when faced with criticism from George Soros, who has spent billions of dollars trying to strengthen civil society, she seemingly barely understood what he was saying. Instead, her response was based in finance: She asked her staff whether he was shorting Facebook stock.
The bottom line: Facebook, one of the biggest capitalist success stories of 21st century America, has significantly more information about its billions of users than some secret police. It also has no real democratic accountability.
Bonus: Google, too, has found its desire for profits to be in direct conflict with the safety and privacy of its users. A bombshell report from The Intercept's Ryan Gallagher gives details on Project Dragonfly — a Chinese search engine, designed by Google, that would censor information about human rights and share with the Chinese government the cellphone number and location of anybody researching such topics. The project is reportedly strongly backed by Google CEO Sundar Pichai.
5. Communist capitalism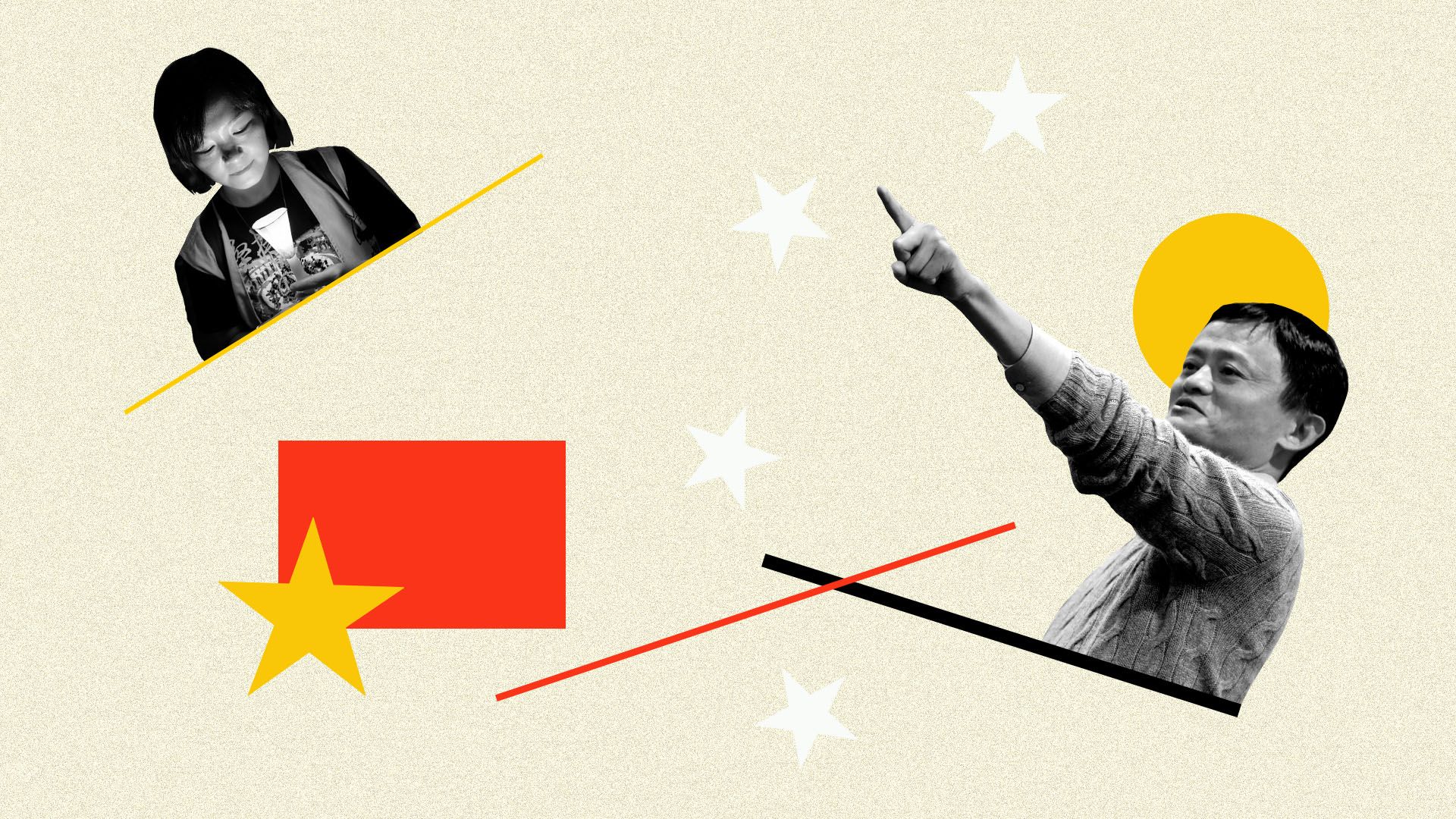 While there are growing tensions between capitalist success and liberal-democratic principles, there are no such tensions with Chinese-style communism. Instead, the tensions appear between Chinese companies and countries trying to protect their citizens' rights and privacy.
The big picture: Between 2000 and 2017, Chinese GDP grew by 910% in constant-dollar terms. U.S. GDP, by contrast, grew by only 44% over the same time period. The greatest capitalist success story of the 21st century is a communist regime with an atrocious human-rights record. Every company wants to do business there: The profit motive means collaboration with the Party.
6. When economic vitality is not the first priority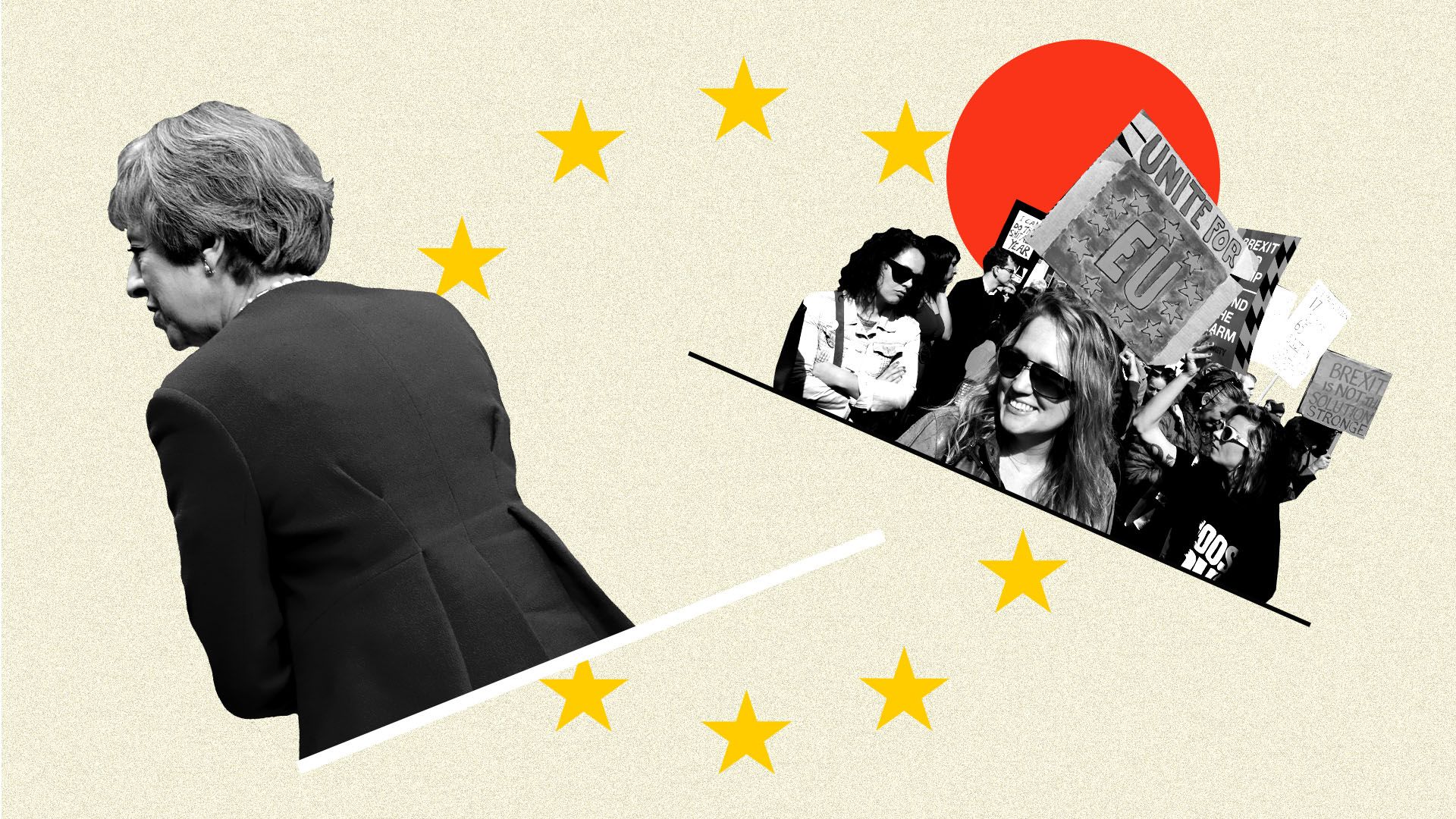 In most countries, the government claims to be doing what's in the economic best interest of its citizens. In general, this helps the cause of capitalism. Now, the oldest democracy in the world is taking the opposite route.
This week saw the release of three separate official reports on the economic consequences of Brexit.
The UK Treasury, modeling a deal very similar to the one currently on the table, says it would result in the British economy being 3.9% smaller in 15 years than it would be if it stayed in the EU. If there's no deal at all, the gap rises to 9.3%.
The Bank of England's forecast is worse: A failure to reach a deal could cause the worst recession since the Second World War, with the GDP falling by as much as 8% in one year and house prices crashing by 30%. If Britain manages to agree to a deal, the result is still bad, with the GDP ending up between 1% and 3.75% smaller than it would have been as part of the EU.
The Scottish government expects that Scotland will lose £1,610 ($2,055) per person by 203o as a result of leaving the EU, and that investment in Scotland would fall by 7.7%.
It's hard to model Brexit with accuracy, but there's surprising unanimity — even among Brexiteers — that its economic effects will be negative, and substantially so.
The Italian story is even scarier: The populist government seems to be steering the country toward a crisis that could be truly catastrophic, not only for Italy but also for Europe and the entire global economy. The crises of 2008 and 2011 ultimately ended with politically unpopular bailouts, but Italy, with its €2.3 trillion ($2.6 trillion) national debt, is too big to bail out.
Why it matters: China isn't big enough — yet — to drive the global economy on its own. Without G7 economies like the UK and Italy contributing to their full potential, the entire world could splutter into recession.
7. The data-breach discount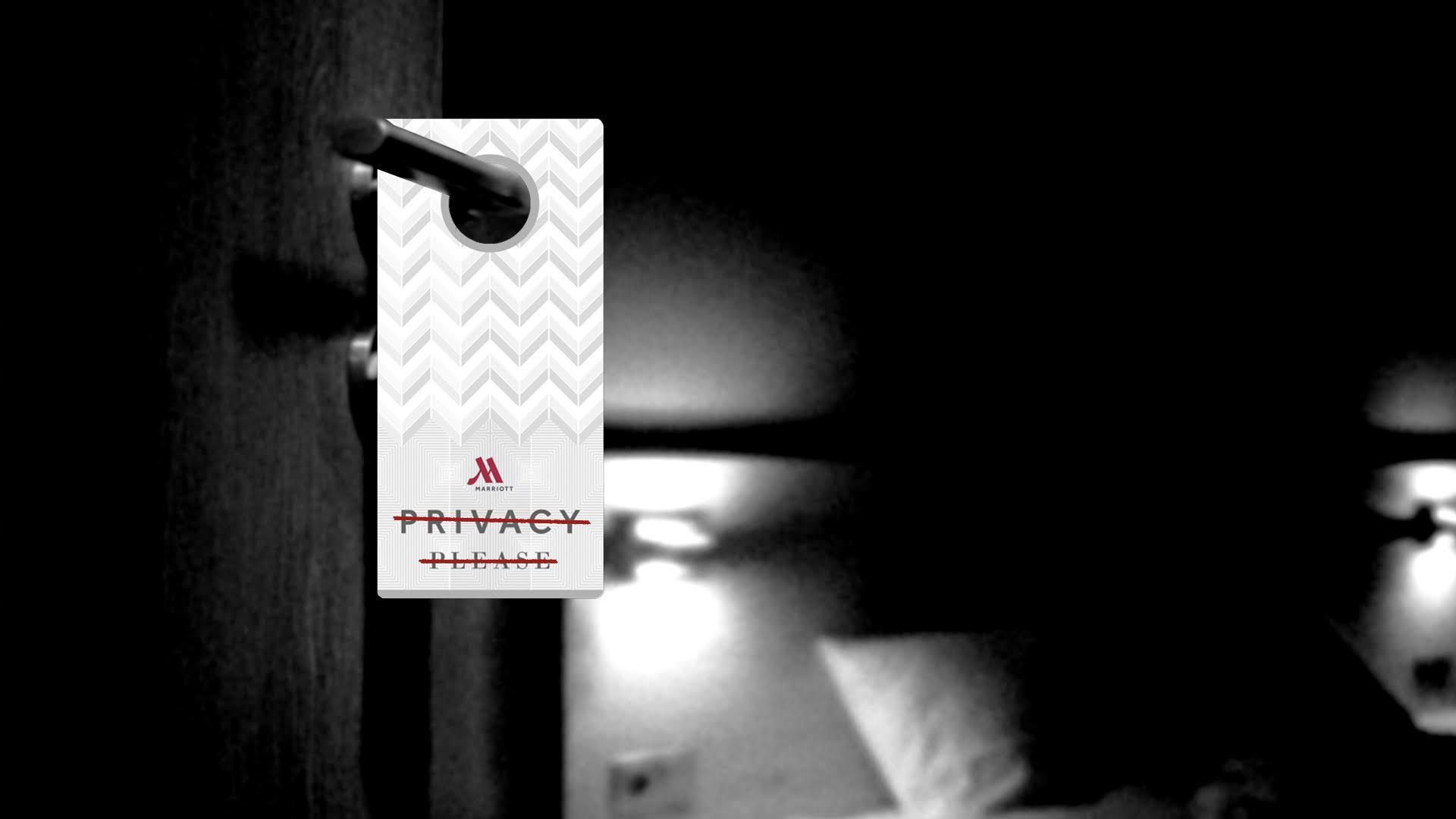 CNBC's Carl Quintanilla passes along a Morgan Stanley report that has quantified the amount that stocks fall after a data breach is made public.
Marriott was above average: It fell 5.6% on Friday, after a data breach that could have affected as many as 500 million customers. That's more than the 4% one-day decline Morgan Stanley has calculated after looking at Target, Home Depot, Yahoo, Heartland Payment and Anthem.
Expect Marriott to pay a hefty fine under Europe's GDPR rules.
Don't expect a bounce on Monday. After a week, those companies were down even further: 6%, on average, from their pre-disclosure level.
One company that saw no decline in its share price this week: The US Postal Service, which exposed the data of 60 million customers. That's one advantage of being state-owned, I guess.
8. Market cap trivia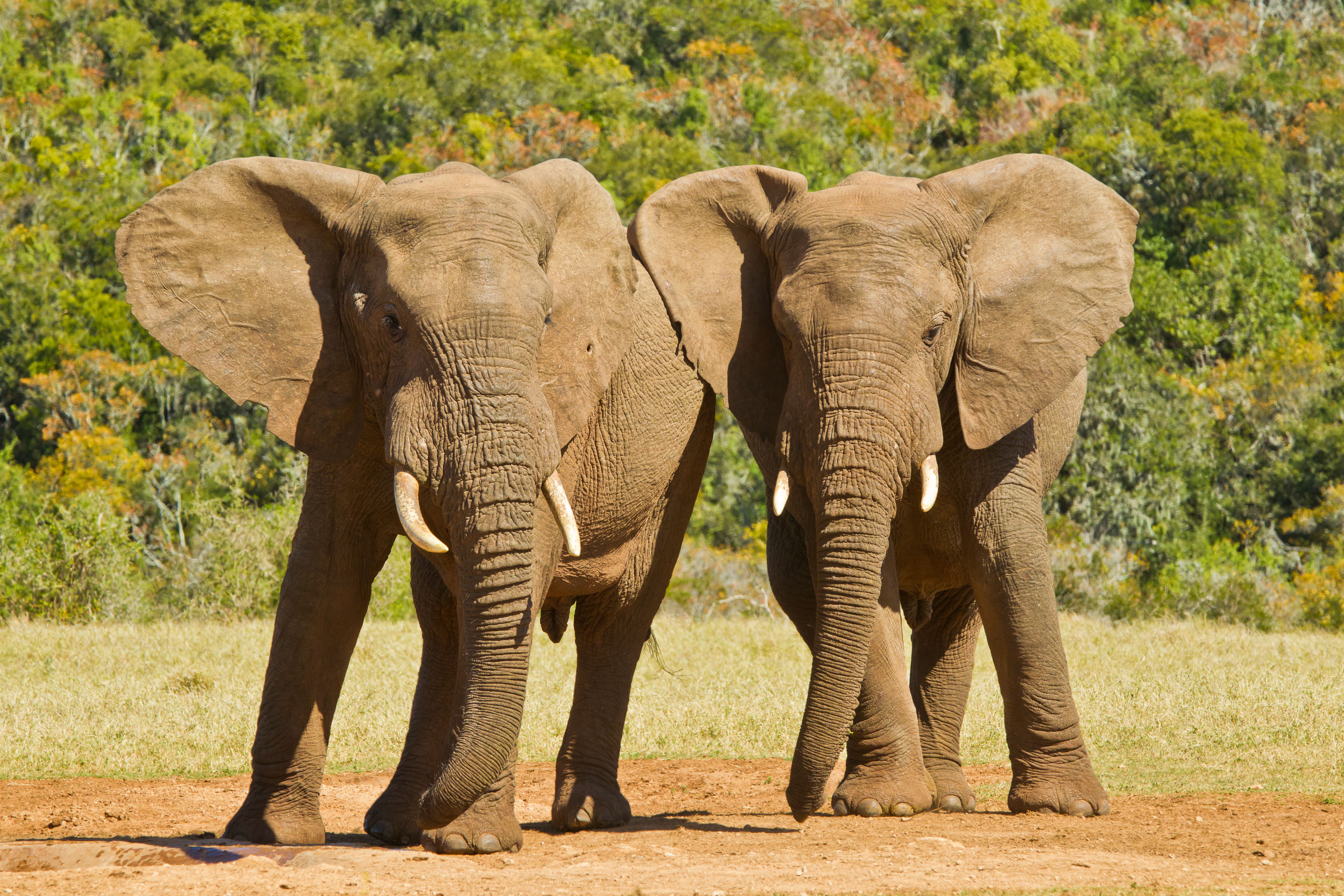 Microsoft closed this week with a market capitalization of $851.2 billion, which is 0.4% larger than Apple's market cap of $847.4 billion.
Why it matters: It doesn't.
9. This week: OPEC meets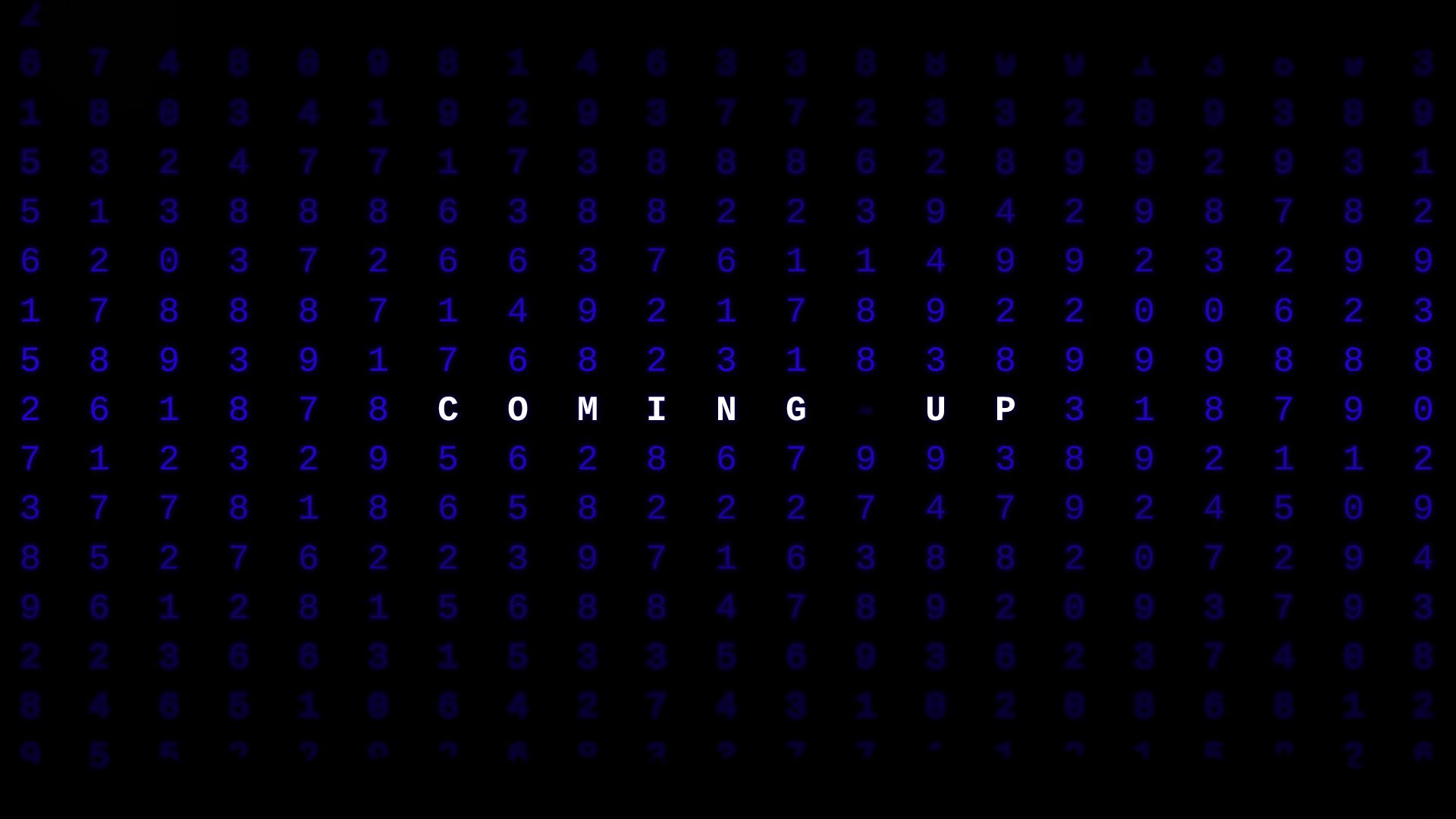 The holidays are here! Hanukkah starts this evening. The U.S. stock market will be closed on Wednesday to honor George H.W. Bush, writes Axios' Courtenay Brown.
Closing to honor former presidents is a long-standing tradition for the New York Stock Exchange — one that dates back to Ulysses S. Grant's funeral in 1885.
On Thursday, the world's oil cartel meets in Vienna for what's arguably the most anticipated OPEC meeting since 2014. With oil prices collapsing, nearly everyone expects a production cut.
Flashback: The market expected a cut in 2014, and when the group left output unchanged, oil prices continued to spiral downward.
Germany's ruling party, the conservative Christian Democratic Union, will get a new leader this week.
Whoever wins the election on Saturday — likely Annegret Kramp-Karrenbauer, Merkel's protégé, or Friedrich Merz, a Merkel critic — will become the party's candidate for chancellor when Merkel steps down in 2021 (or perhaps sooner, if there's a snap election).
The November jobs report is out on Friday. Economists expect a gain of 197,000 jobs. Unemployment is likely to hold steady at 3.7%.
10. Building of the week: Shell-Haus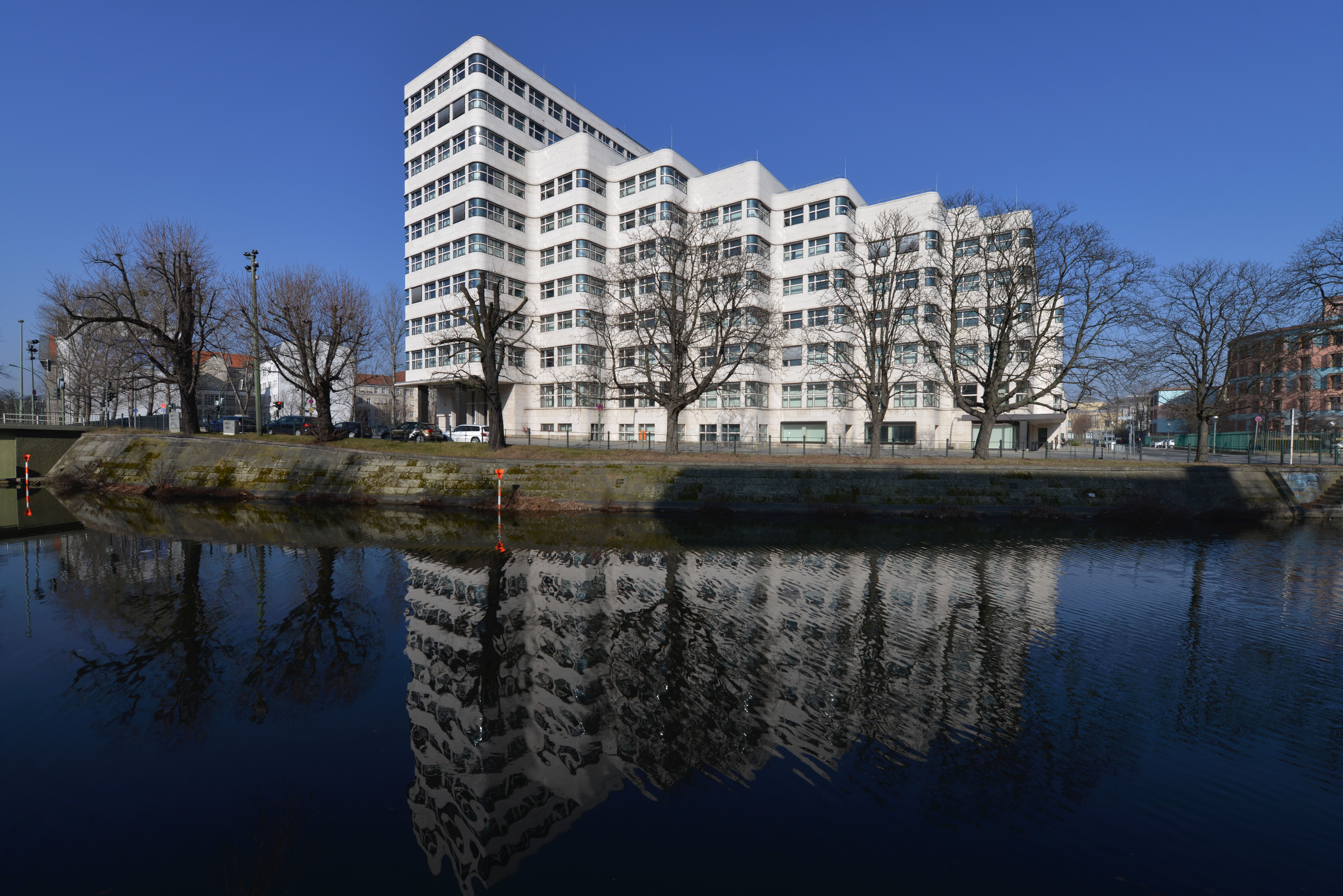 Emil Fahrenkamp's Shell-Haus, in the Tiergarten district of Berlin, was built in 1930–31 to house the headquarters of a Shell Oil subsidiary. Renovated in 2000, it now houses GASAG, the main natural gas vendor in Berlin.