Comey: FBI investigated 4 Americans for links to Russian interference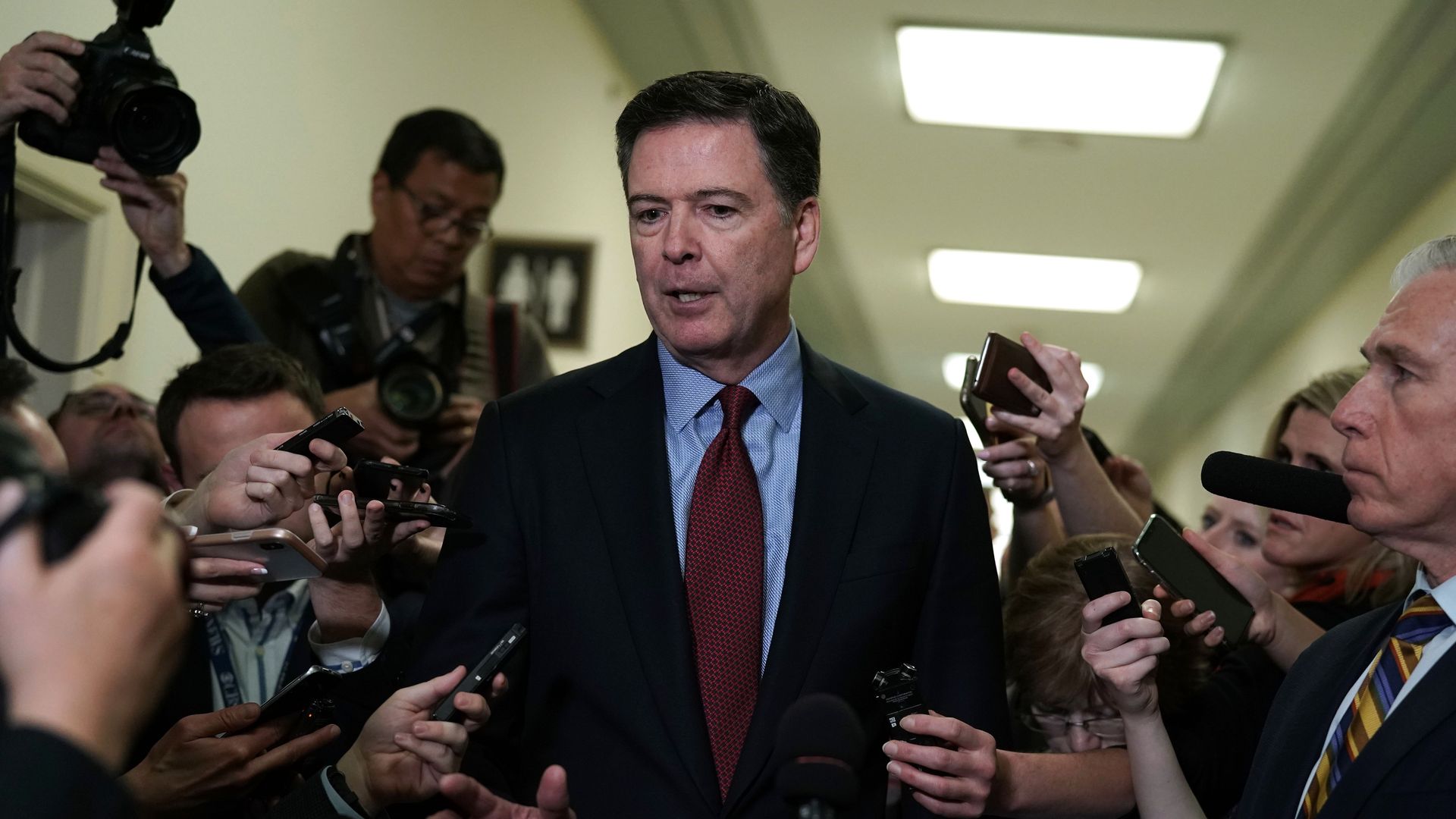 Former FBI Director James Comey told congressional investigators Friday that in the summer of 2016, the FBI opened counterintelligence investigations into four Americans connected to then-candidate Trump to determine if they played a role in Russian interference in the 2016 election.
The big picture: Comey, who testified for seven hours before the House Judiciary and Oversight committees, was unwilling to publicly reveal the identities of the four individuals. But the New York Times reported in May that four Trump associates — Paul Manafort, Michael Flynn, George Papadopoulos and Carter Page — were all investigated by the FBI for potential ties to Russia. Manafort, Flynn and Papadopoulos have since been indicted or pleaded guilty to the special counsel for various crimes.
Go deeper