Trump's Amazon grudge and other tech news this week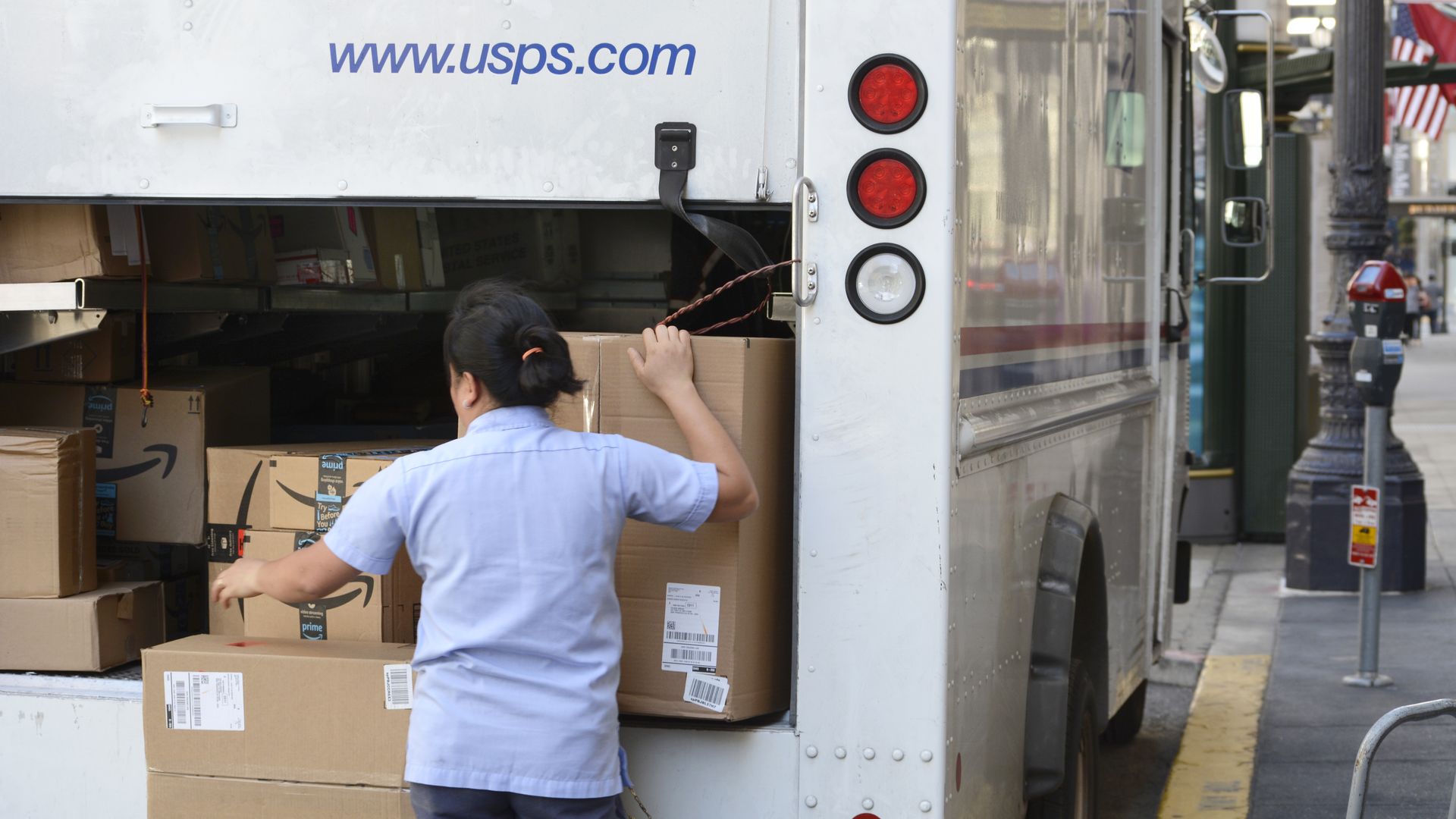 Tech leaders met with President Trump this week, and a Facebook document dump showed new evidence of its aggressiveness. Here are five other stories in tech you may have missed.
Catch up quick: A task force created by Trump said the U.S. Postal Service should charge more to ship some packages; after a fan uproar, Netflix renewed "Friends" for a hefty price; marketers are risking free advertising to target smart speaker owners; the ACLU outed facial recognition plans from the Secret Service; and Canada revealed a series of fraud charges against a Huawei executive.
Postal report puts muscle behind Trump's Amazon grudge
Why it matters: Amazon faces a politically perilous moment. At home, it has become a symbol of the outsized wealth the tech boom put in the hands of the few, and it fields regular attacks from Trump. Across the Atlantic, it is under antitrust investigation. — Axios' David McCabe and Erica Pandey
After fan uproar, Netflix renews "Friends" for a hefty price (Wall Street Journal)
Why it matters: The deal between AT&T's WarnerMedia and Netflix was unlike the streaming exclusivity deals Netflix usually has, per WSJ. As AT&T tries to build its three-tiered streaming platform, paid rights for content could become more complicated with Netflix and others along the way.
Marketers risk free advertising to target smart speaker owners (New York Times)
Why it matters: Americans already spend $2 billion on smart speakers, and it's predicted that nearly 80% of speaker sales will be during this holiday season. However, smart speakers like Amazon Echo and Google Home do not offer paid advertising, so marketers are trying to find other ways to earn listeners' ears for free.
ACLU outs facial recognition plans from Secret Service (The Verge)
Why it matters: The Secret Service revealed plans for facial recognition surveillance around the White House Tuesday, but the American Civil Liberties Union pointed out that the plan was published and enacted earlier in November. It's currently looking for employees, but could eventually be used for "subjects of interest."
Canada reveals allegations against Huawei executive
Why it matters: Huawei chief financial officer Meng Wanzhou's arrest and possible extradition has become a flash point in trade tensions between the U.S. and Canada, as Huawei is one of China's most highly valued technology companies. — Axios' Dan Primack
Go deeper