When Russia approached, Trump officials gladly obliged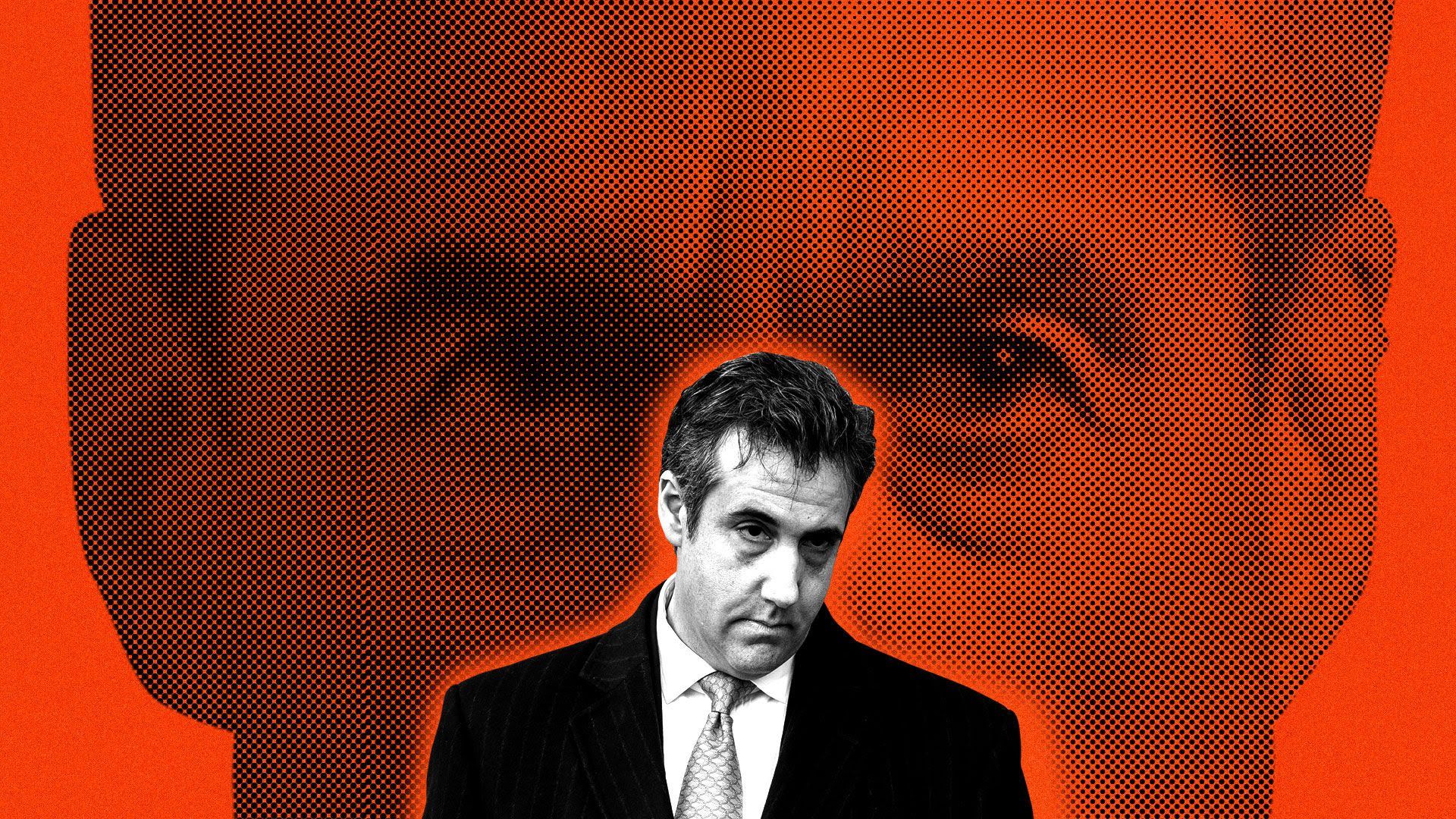 The flashing siren in the "known knowns" of the Russia probe is how often people close to Vladimir Putin approached people close to Donald J. Trump — and how often they gladly connected. And then lied about it.
Why it matters: Two court filings last evening on Michael Cohen — one by federal prosecutors in the Southern District of New York, followed an hour later by special counsel Robert Mueller — put new meat on those bones, show that the contacts go back to 2015, and allude to multiple ongoing investigations. All that broadens the legal risk for Mueller's "Individual 1," the president of the United States.
Connecting the dots I ... Garrett M. Graff writes on WIRED that Mueller's court filings, "when coupled with other investigative reporting, paint a picture of how the Russian government, through various trusted-but-deniable intermediaries, conducted a series of 'approaches' over the course of the spring of 2016 to officials in Trump's orbit:
"The answer, from everyone in Trumpland — from Michael Cohen in January 2016, from George Papadopoulos in spring 2016, from Donald Trump, Jr. in June 2016, from Michael Flynn in December 2016 — appears to have been an unequivocal 'yes.'"
"Mueller and [investigative] reporting have shown that the lieutenants in Trump's orbit rebuffed precisely zero of the known Russian overtures. In fact, quite the opposite. Each approach was met with enthusiasm, and a request for more."
"Given every opportunity, most Trump associates — from Paul Manafort to Donald Trump, Jr. to George Papadopoulos — not only allegedly took every offered meeting, and returned every email or phone call, but appeared to take overt action to encourage further contact. Not once did any of them inform the FBI of the contacts."
And it all started even sooner than that. Yesterday's Mueller filing shows that a "Russian national who claimed ties to the Kremlin told ... Cohen ... as early as November 2015 that he could use his Russian government connections to help Trump's business and political prospects," per the WashPost:
Between the lines: "The interaction between a top Trump lieutenant and a Russian citizen who claimed government ties is the latest of dozens of similar interactions that have emerged since the November 2016 election."
"Days after Trump's victory, his spokeswoman Hope Hicks asserted that there had been no contacts of any kind between Trump associates and Russia."
Connecting the dots II ... The intersection of profit and political motives is distilled by CNN legal analyst Elie Honig (hat tip: Brian Stelter):
The puzzle pieces fit together. Trump needed Russia for his business dealings. Russia wanted Trump to win because they could influence or control him. And the Trump team wanted Russian help simply because they thought the Russians could help Trump win the election. Everyone profits, everyone gets what they want.
P.S. Shot ... N.Y. Times lead story: "Federal prosecutors said on Friday that President Trump directed illegal payments to ward off a potential sex scandal that threatened his chances of winning the White House in 2016, putting the weight of the Justice Department behind accusations previously made by his former lawyer," Michael Cohen.
Chaser ... Trump tweeted shortly after the filing: "Totally clears the President. Thank you!"
Go deeper: Read the two Michael Cohen sentencing memos
Go deeper