Robots or humans: the choice for companies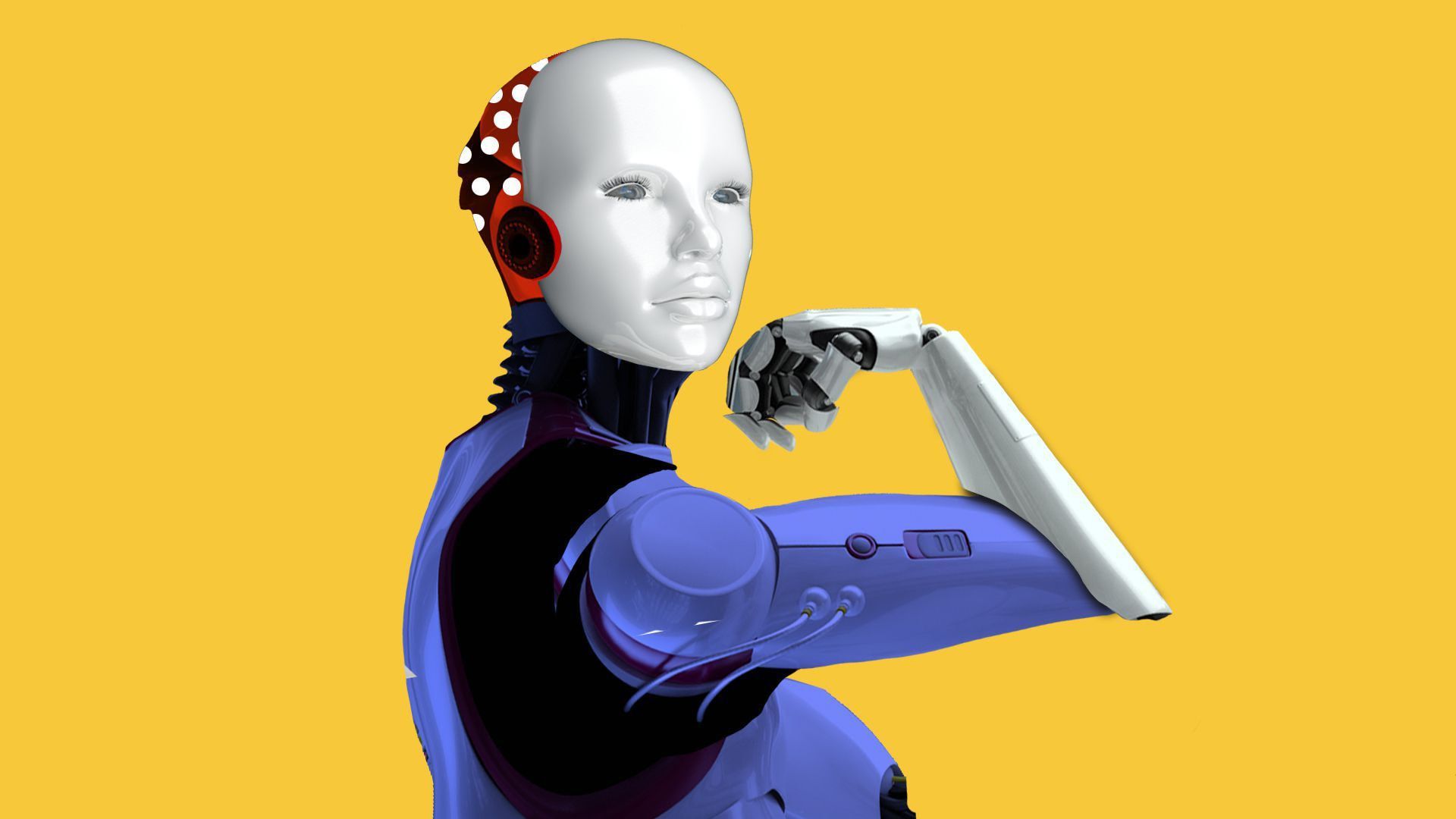 Over the coming years, the workplace in the U.S. and other advanced economies will see increased automation, and corporate leaders will face a stark choice: whether to keep humans in the mix or let them go. And if it's the former, to what degree?
What's happening: A wave of studies and corporate PR campaigns argue that there is nothing to fear from artificial intelligence and robots — they will operate to enhance human labor, not to replace it. But Ravin Jesuthasan, author of "Reinventing Jobs," says that will only be the case if the bulk of companies decide to use AI and robots that way — a decision that hasn't been made yet.
"The choice can be made to let a lot of humans go, or there can be a deliberate choice to keep humans in," Ravinm managing director at Willis Towers Watson, a UK-based consulting firm, tells Axios.
The calculus is one of today's most important global questions as economists face early evidence of trouble. We're in a new era of work in which wages barely grow and newly created jobs are either at the very top of the skills matrix, like in AI, or at the bottom, like in Amazon warehouses.
Jesuthasan gives an example in the form of a question: Should oil service companies field completely autonomous drilling rigs, and eliminate the positions currently held by humans, or keep things largely as they are?
"The technology to create completely autonomous or remote-controlled operations is here today," he said. But the danger is that such tech could "trigger a race to the bottom," in which profit is everything and it doesn't matter whether people have jobs.
The bottom line: Jesuthasan says that the question is, "How do we responsibly automate at a time the choice can have a significant detrimental impact on our country?"
Go deeper