Huawei arrest throws Canada into middle of U.S.-China trade war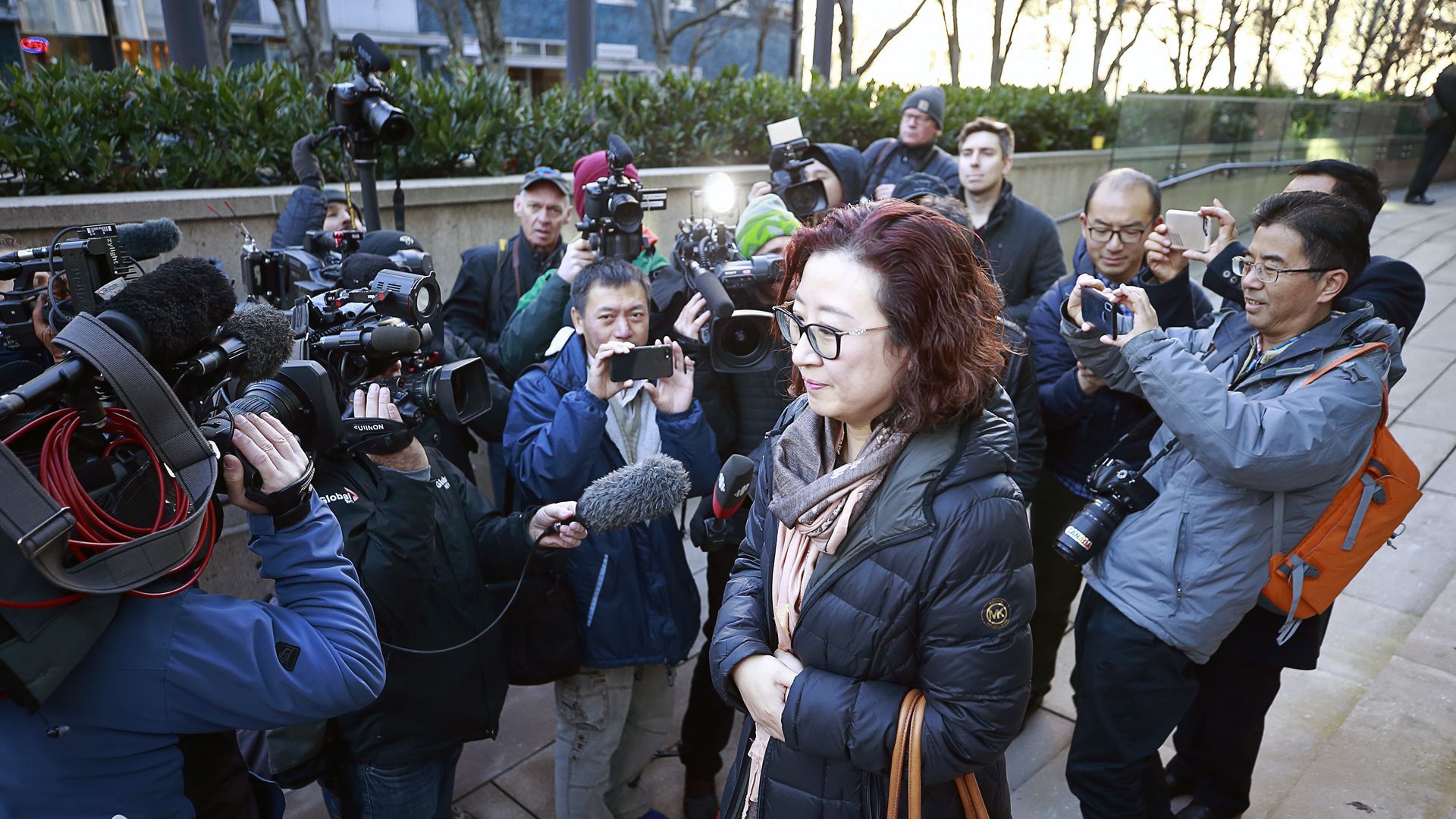 The freshest battleground in the U.S.-China trade war is currently playing out in Canada, where the CFO of Huawei faces extradition for allegedly violating U.S. sanctions on Iran.
Why it matters: This is both deeply personal (CFO Wanzhou Meng is the daughter of Huawei's founder) and precarious, given the accusations. The U.S. nearly gave ZTE a death sentence for similar allegations earlier this year, before President Trump backed off.
Details: The allegations are strongly disputed by Meng's attorneys.
Between 2009 to 2014, Huawei used Skycom Tech to make transactions in Iran, a violation of American sanctions against Iran, per the New York Times.
"Huawei operated Skycom as an unofficial subsidiary, making efforts to keep the connection between the companies secret," per the Times.
Banks in the U.S., then inadvertently did business with Skycom when they cleared financial transactions for Huawei.
Between the lines, via Axios China's Bill Bishop:
"The arrest will probably not derail the U.S.-China trade talks."
"That could change if there are additional U.S. moves against Huawei, especially if they come from the executive branch."
"Any foreign and especially U.S. tech firm that has supply chain reliance on China needs to be deep into planning for reducing that reliance, no matter how hard, painful and expensive such a shift would be."
"Frankly, boards of directors of those firms are negligent at this point if they are not pushing for this."
Bottom line: This could be a real test case for whether the U.S. will have teeth in its challenge of Chinese tech aspirations.
Go deeper