Alexandria Ocasio-Cortez is already making Dems more activist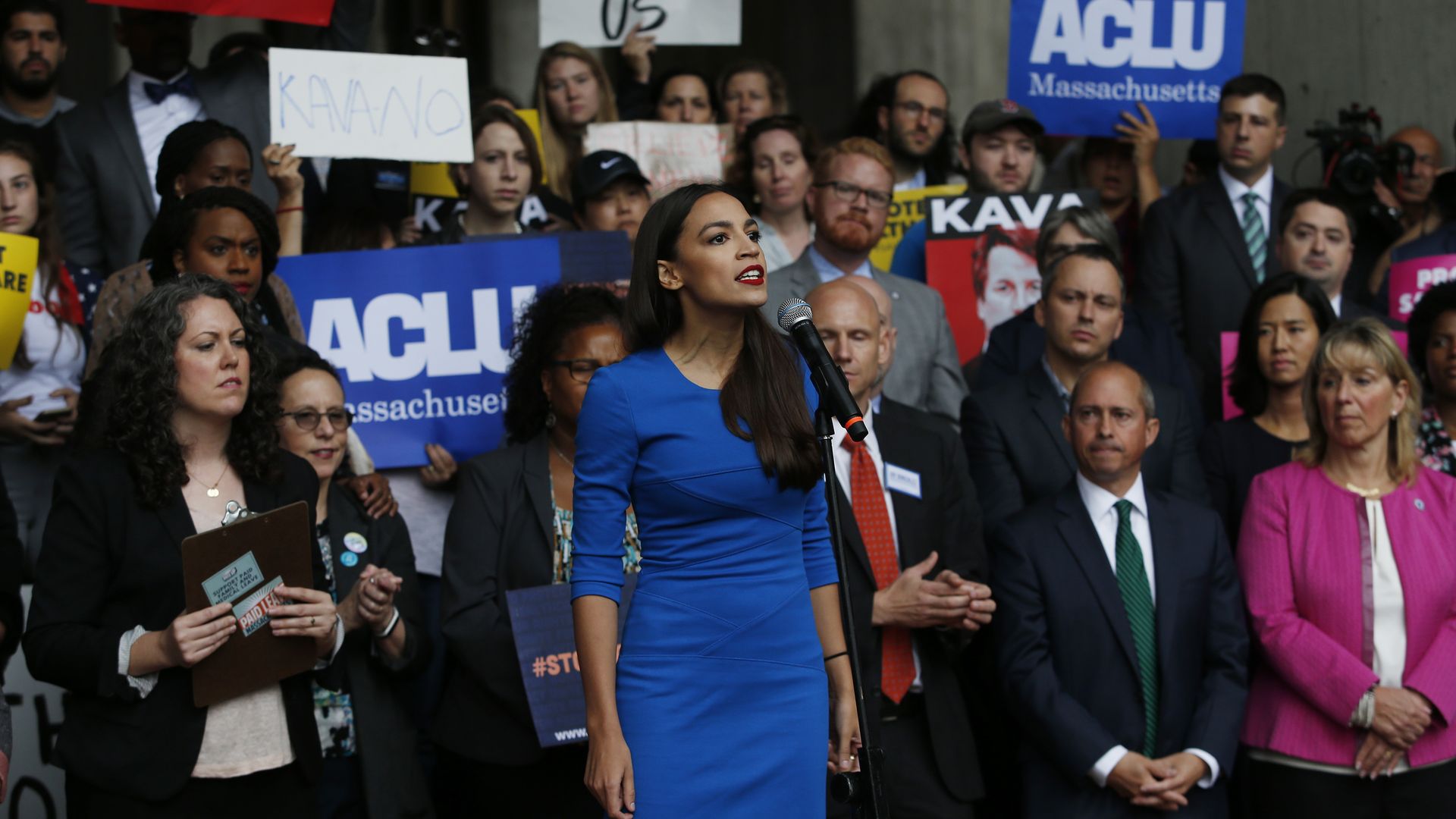 Rep.-elect Alexandria Ocasio-Cortez of New York, star of House Dems' freshman class, is using her social-media mastery and her fearless organizing instinct to give a more activist face to the new Congress even before she's sworn in.
The big picture: Very unusually for a first-year lawmaker, let alone a victor who isn't even in office yet, Ocasio-Cortez has repeatedly driven news since the midterms, including these tweets yesterday:
"When I said that our organizing doesn't end with an election, I meant it."
"Our 'bipartisan' Congressional orientation is cohosted by a corporate lobbyist group. Other members have quietly expressed to me their concern that this wasn't told to us in advance. Lobbyists are here. Goldman Sachs is here. Where's labor? Activists? Frontline community leaders?"
She's also on track to be the most famous House Democrat after Speaker-designate Pelosi.
Fun fact: Ocasio-Cortez has as many Twitter followers as the other incoming 60 Democratic freshman House members combined, according to data from Mehlman Castagnetti Rosen & Thomas.
But scrutiny will come with that high profile ... The WashPost's "Fact Checker" gave her four Pinocchios this week under the headline, "Alexandria Ocasio-Cortez's $21 trillion mistake."
In a tweet, she had suggested applying "$21T in Pentagon accounting errors" to Medicare for All. She had cited the liberal magazine The Nation.
But The Post said that is "not one big pot of dormant money collecting dust somewhere. It's the sum of all transactions — both inflows and outflows — for which the Defense Department did not have adequate documentation."
Be smart: Look for Pelosi to give a ton of space to her vocal, activist freshmen — as long as she doesn't think they're hurting overall caucus efforts, or doing anything that could make it harder to keep the majority.
Go deeper