U.S. trade deficit hits the highest level in a decade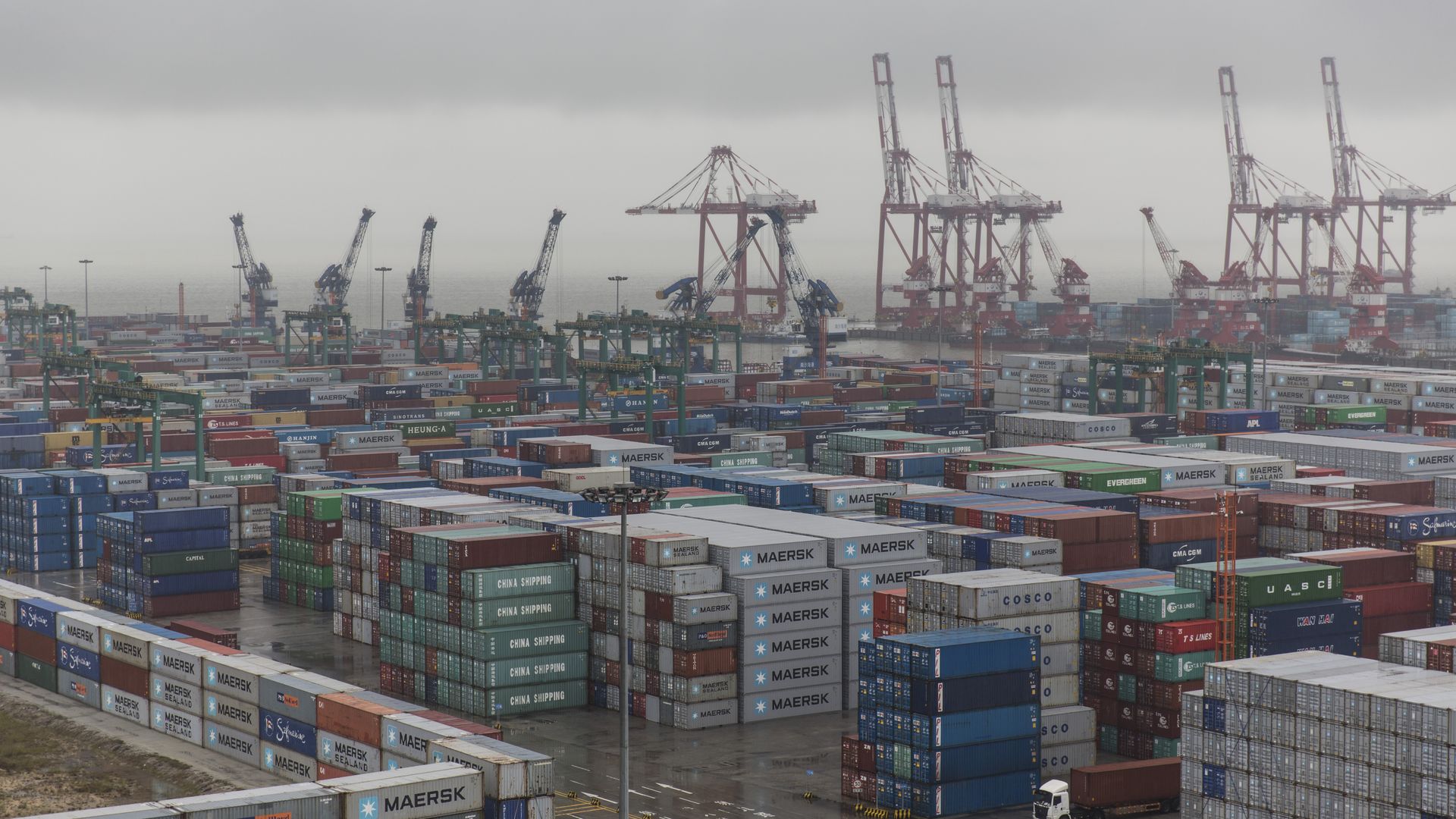 The U.S. trade deficit reached $55.5 billion in October — the highest level in a decade — as imports rose 0.2% to $266.5 billion and exports fell 0.1% to $211 billion, the AP reports.
Why it matters: President Trump has made the trade deficit a signature grievance of both his campaign and presidency, slapping tariffs on aluminum, steel and $250 billion worth of Chinese goods. But the latest figures from the Commerce Department show the deficit with China has actually risen 7.1% to a record $43.1 billion, with U.S. soybean exports to China dropping 46.8% as a result of retaliatory tariffs.
Go deeper