Scoop: U.S. blocking Israel-Croatia arms deal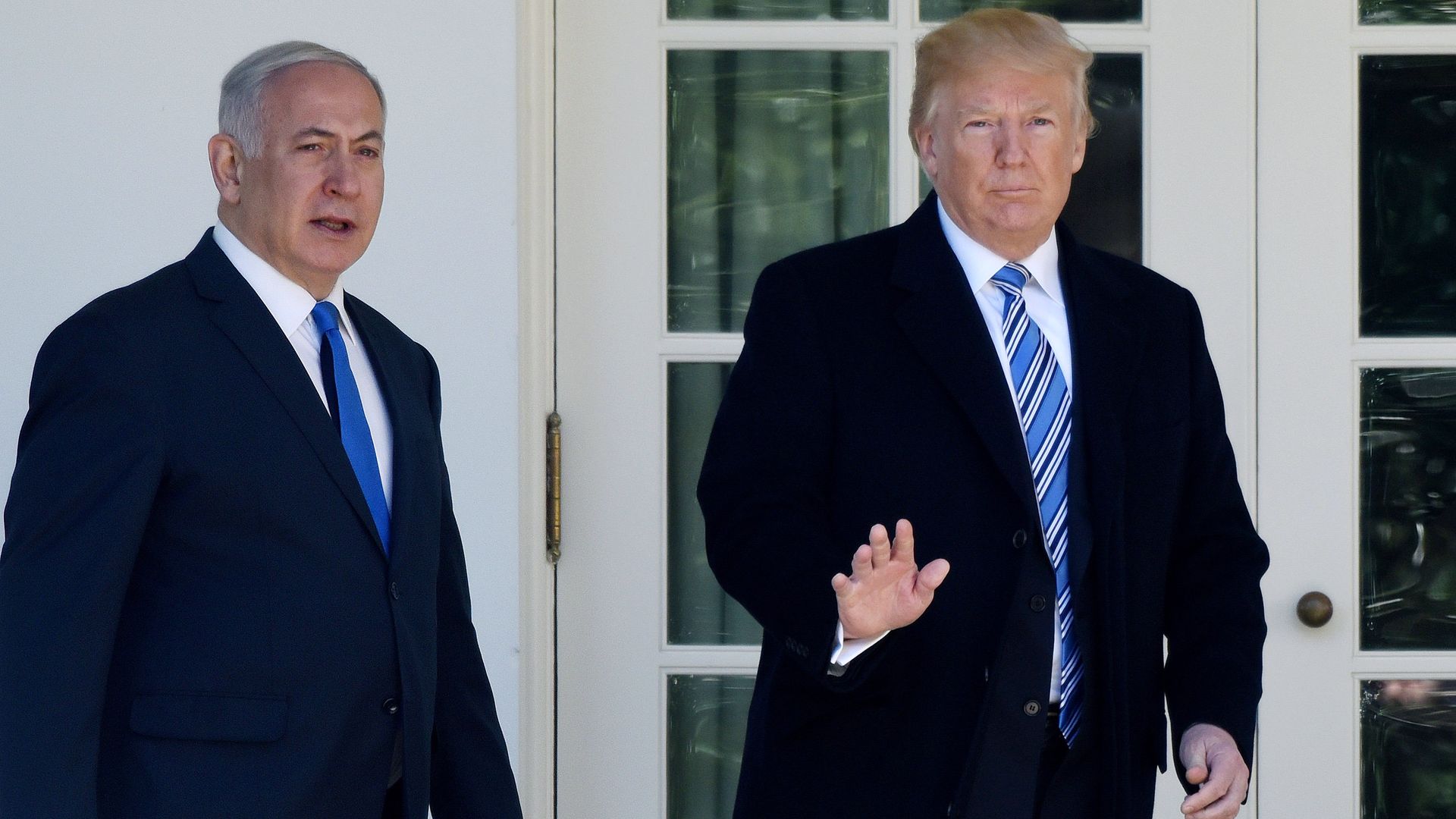 The Trump administration is blocking a $500 million arms deal between Israel and Croatia, for the sale of 12 U.S.-made F-16 fighter jets refurbished and upgraded by Israel, Israeli officials tell me.
Why it matters: The U.S. was also fighting for the Croatia tender, and U.S. officials claimed Israel was being dishonest and trying to profit off the back of the U.S., according to the Israeli officials. This is a very rare standoff after two years of incredibly close relations between Israel and the Trump administration, especially when it comes to military and defense cooperation.
The latest: Israeli Prime Minister Benjamin Netanyahu raised the issue with Secretary of State Mike Pompeo during their meeting in Brussels on Monday, according to Israeli officials who said Pompeo told Netanyahu he was not against the deal but Secretary of Defense James Mattis was blocking it.
How things broke down ...
Netanyahu announced the deal last March after a meeting with his Croatian counterpart, but the U.S. didn't give Israel the approval needed to sell the jets to a third party. Israeli officials tell me they started receiving messages from Washington three weeks ago indicating that the U.S. would block the deal.
Trump administration officials were furious that Israel upgraded the old F-16's with new and sophisticated Israeli-made electronic systems in order persuade the Croatians to buy the jets from Israel and not from the U.S., the Israeli officials tell me.
The Americans claimed Israel was never supposed to sell the U.S.-made jets to a third party without U.S. approval — especially not in direct competition with the U.S.
Israeli officials tell me the Croatians are also furious that the deal is stuck and have conveyed a message to Israel that they expect it solve the problem as soon as possible. 
Netanyahu's office did not deny this account but refrained from commenting. The State Department declined to comment on the issue, and the Pentagon hasn't provided a comment.
Go deeper