What we learned from internal Facebook documents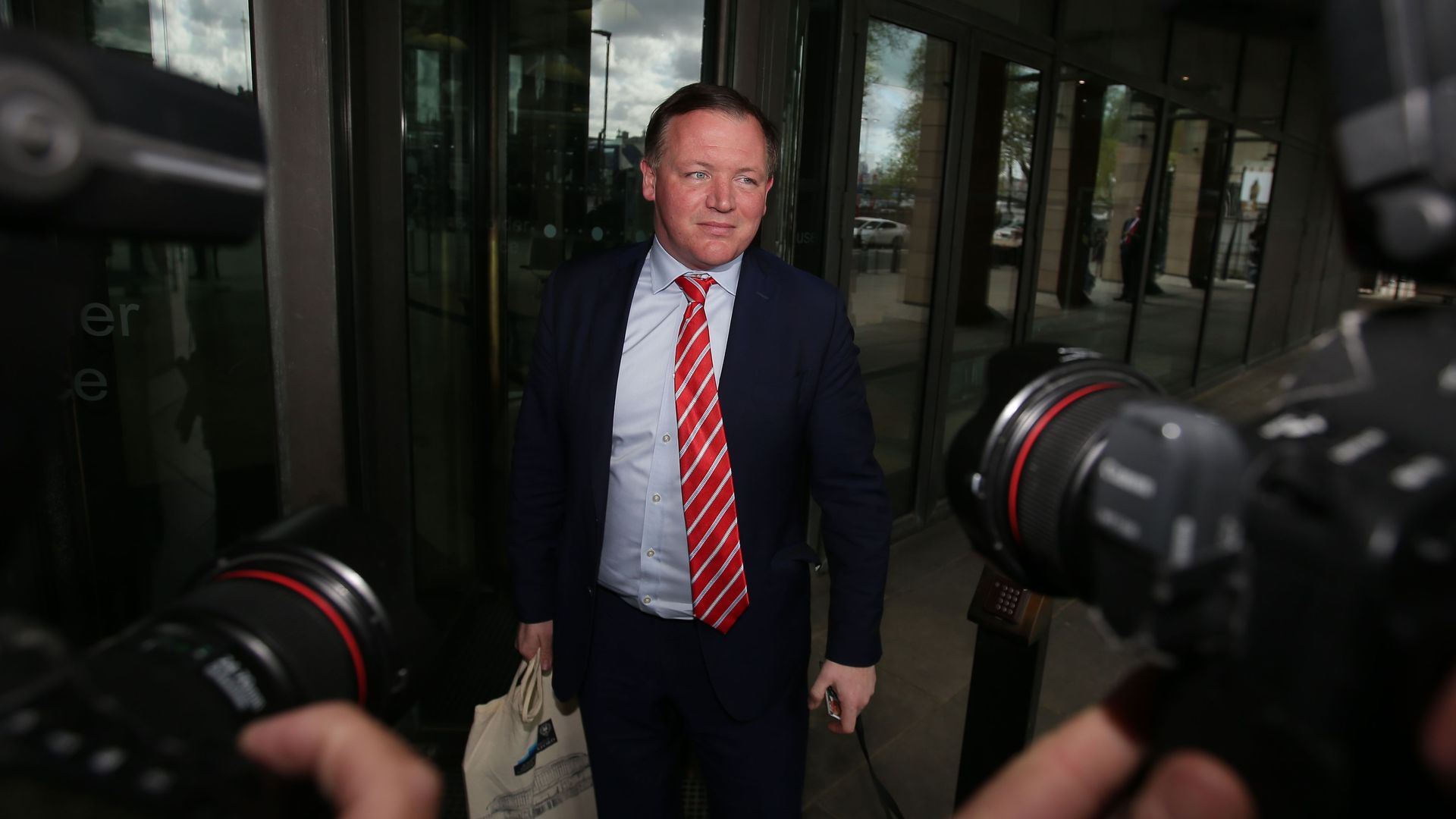 A British lawmaker released internal Facebook documents Wednesday that portray it as a ruthless corporate giant that will do whatever it takes to squeeze out competitors and increase user engagement with its products.
Why it matters: Some U.S. lawmakers say the documents show that Facebook may have violated a 2011 Federal Trade Commission settlement promising to be better about protecting user data. Some analysts began downgrading Facebook stock in wake of the drama Wednesday.
Yes, but: Facebook says the provider of the documents "cherrypicked" the evidence as part of a lawsuit years ago and thus lack important context. The FTC has yet to respond.
The details: British Member of Parliament Damian Collins published the papers because he believes "there is considerable public interest" in doing so and because, "We don't feel we have had straight answers from Facebook on these important issues."
Be smart: While the documents give important context into how Facebook executives operate and make decisions, it's unclear whether they expose any illegal practices.
What we've learned from the documents:
1. Naïveté about data leaking: An email shows a former Facebook VP of product management saying he was generally skeptical there was as much strategic risk in data leaks between developers (like what happened with Cambridge Analytica).
Point: Facebook has already conceded that it is fair to criticize how it handled data privacy in its earlier days. But it reinforces Facebook's naïveté about how much it could trust its developer partners.
Counterpoint: Facebook CEO Mark Zuckerberg says that it changed its policies to address these abuses in 2014-2015 and that "We're confident this change was the right thing to do."
2. Whitelists: The documents show that Facebook gave some companies like Netflix and Lyft access to data that Facebook stopped giving broad access to beginning in 2014-2015 after it changed its data policies.
Point: While this revelation isn't totally new (WSJ reported this in June), it shows that Facebook actively pursued whitelisting as part of its sales pitch, which undermines its narrative that it puts user privacy ahead of business deals.
Counterpoint: Facebook says there's a distinction between sharing friends' data and lists of friends (name and profile picture) because the latter is less invasive. They also say it's common to help partners transition their apps during platform changes.
3. Value of friends' data: Facebook executives discussed requiring developers to buy ads in order to access users' personal information as an opportunity to monetize their developer relationships.
Point: Some lawmakers allege this is evidence of a pay-for-data model that would go against Facebook's continual denial about selling user data, although there's no proof that these discussions were ever put into practice.
Counterpoint: Facebook says it's held true to its policy of not charging developers to access its API, even though it was discussed.
4. Call and text history on Android: Facebook executives emailed about the PR and legal risks of accessing a record of Android call and message history. Emails make it seem like the company wanted to collect the data as discretely as possible to avoid such risks.
Point: Facebook received a ton of blowback when users discovered this policy in March. Facebook at the time basically said the practice is normal, but the emails show that they knew this was a "high risk" PR fiasco but moved forward anyway
Counterpoint: Facebook says it's an opt-in feature and that it's not useful after a year anyway.

Our thought bubble: This is a weak defense. The problem is that the opt-in feature wasn't marketed explicitly enough, which is why users were caught off-guard. That's what was being debated in the emails revealed Wednesday.
5. Onavo: The documents contain presentation slides that show that Facebook used the data security app it acquired in 2013 for market analysis on app usage.
Point: Facebook has taken heat for these types of business practices around Onavo for a while. Apple pulled Onavo from its app store earlier this year for misleading consumers. Big tech opponents have long-criticized Facebook's use of Onavo for market intelligence while marketing it as a user security app.
Counterpoint: Facebook says it's "always been clear when people download Onavo about the information that is collected and how it is used, including by Facebook."
6. Targeting Competitor Apps: An email exchange shows Mark Zuckerberg approving a decision to shut down Vine's access to friends via Facebook for the purposes of undermining its success as a video competitor.
Point: This is not an illegal tactic. However, it seems more ruthless considering the fact that the company actually changed its years-old policy around using this tactic yesterday.
Counterpoint: Facebook says it updated this "out-of-date policy so that our platform remains as open as possible."
Go deeper