American retailers are getting cashierless wrong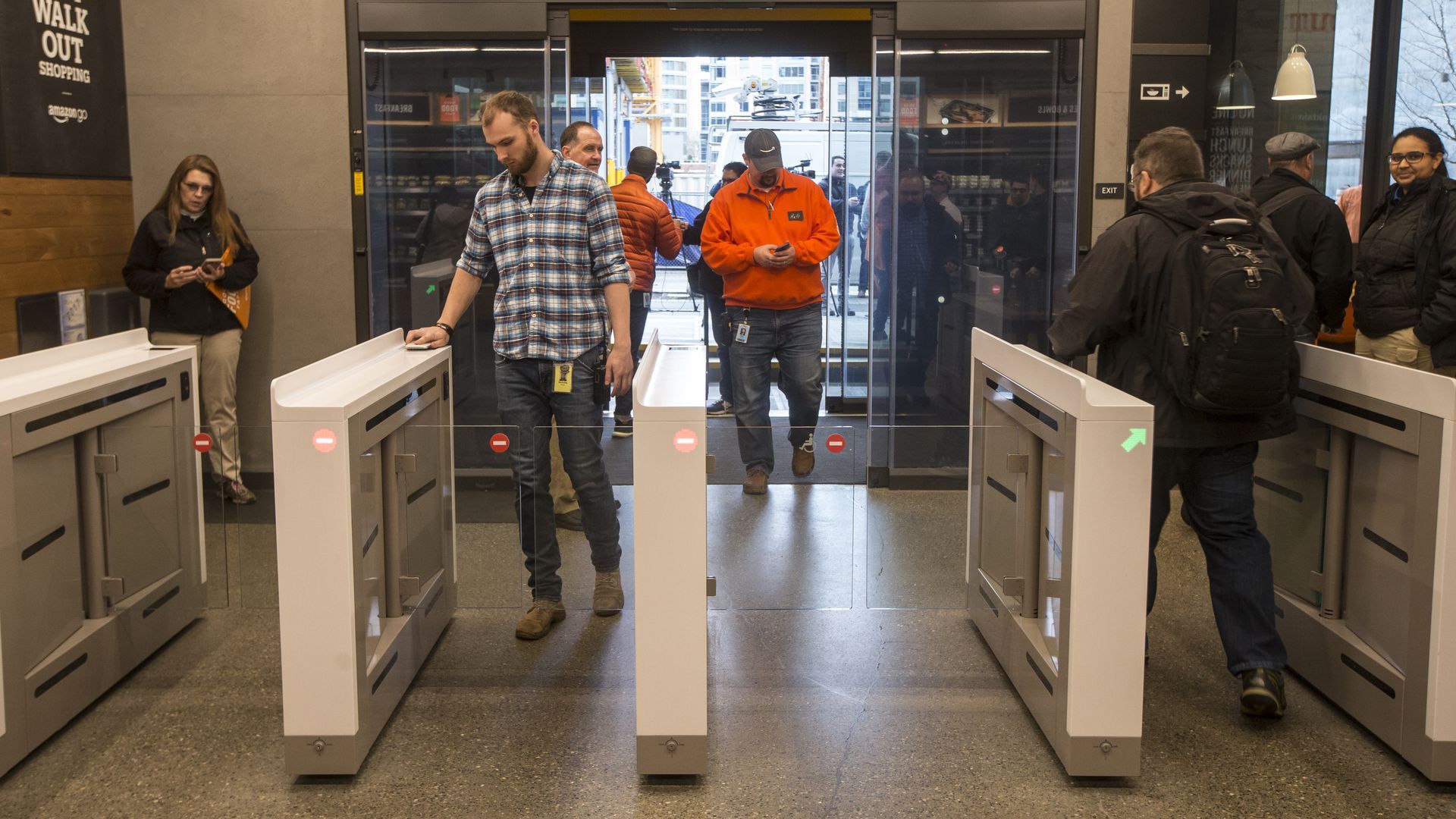 A handful of American companies, from giants like Amazon and Walmart to upstarts like Standard Cognition and Zippin, are betting on a windfall for whoever works out the bugs in cashierless checkout — and makes it cheap. But like so much of tech, it's a global race, and the Chinese are surging ahead.
American retailers may be focused on the wrong thing. Their obsession is with totally hands-free checkout, which Amazon dubs "just walk out." But Chinese retailers have figured out that there are cheaper and easier ways to eliminate checkout lines.
Amazon's technology — through which cameras pick up what shoppers are buying so they can be automatically charged when they leave the store — has thus far only worked in small stores, like a 2,500-square-foot Amazon Go. With its Sam's Club Now, Walmart is going small, too, not having figured out as yet how cashierless can work at a large scale.
But, but, but: China's retail giants — Alibaba and JD.com — have tackled scale and lines without killing checkout altogether. Instead, they use the power of mobile payments. Rather than being monitored by ubiquitous cameras and sensors, Chinese shoppers pay for everything from street food to new laptops by scanning QR codes with their cellphones.
This approach works in any size store.
It also means that "the shift to cashier-free stores doesn't require as much of a change in consumer habits as it does in the U.S.," says Zoe Leavitt, a retail analyst at CB Insights.
For example, shoppers at Alibaba's Hema — its chain of full-size grocery stores — simply stroll the aisles, scanning their vegetables, meat and other goods.
The bottom line: Billions of dollars are being spent on perfecting cashierless checkout, but getting American consumers to switch to mobile payments may be an easier and cheaper way to streamline shopping in the long run.
Go deeper