Thorny U.S.-China trade talks lie ahead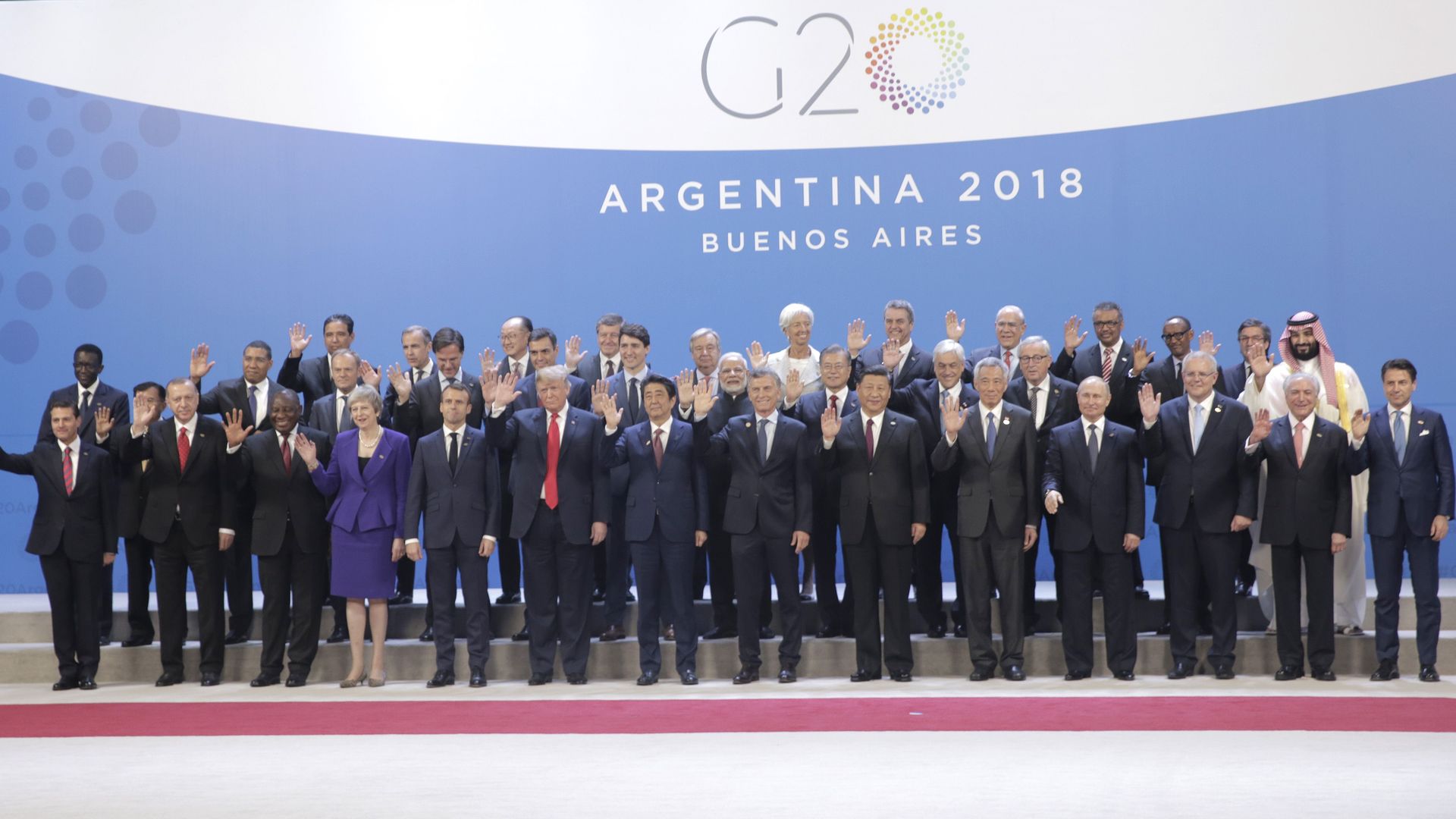 Global markets surged Monday morning on news that President Trump and Chinese President Xi Jinping had reached a 90-day ceasefire in their high-stakes trade war, issuing relief for businesses who had scrambled to cushion the blow from heightened tariffs on $200 billion worth of goods originally slated for Jan. 1, the WSJ reports.
Yes, but: That relief is temporary. As the Journal's Bob Davis notes, Trump and Xi didn't reach a resolution on some of the major differences that had set off the trade war in the first place, including forced technology transfers, intellectual property theft, non-tariff barriers to Chinese markets and cyberespionage.
What's next: David Dol­lar, a Brook­ings In­sti­tu­tion China scholar who was the Trea­sury De­part­ment's rep­re­sen­ta­tive in Bei­jing under Obama, tells the Journal: "If the economy slows down, it's very unlikely U.S. will ever ratchet up tariffs. But if the U.S. economy is roaring and the negotiations are especially frustrating, 90 days from now we could be headed into a serious trade war."
Go deeper: A month of China and the wall could define the Trump presidency
Go deeper