Amazon's drone delivery hasn't taken flight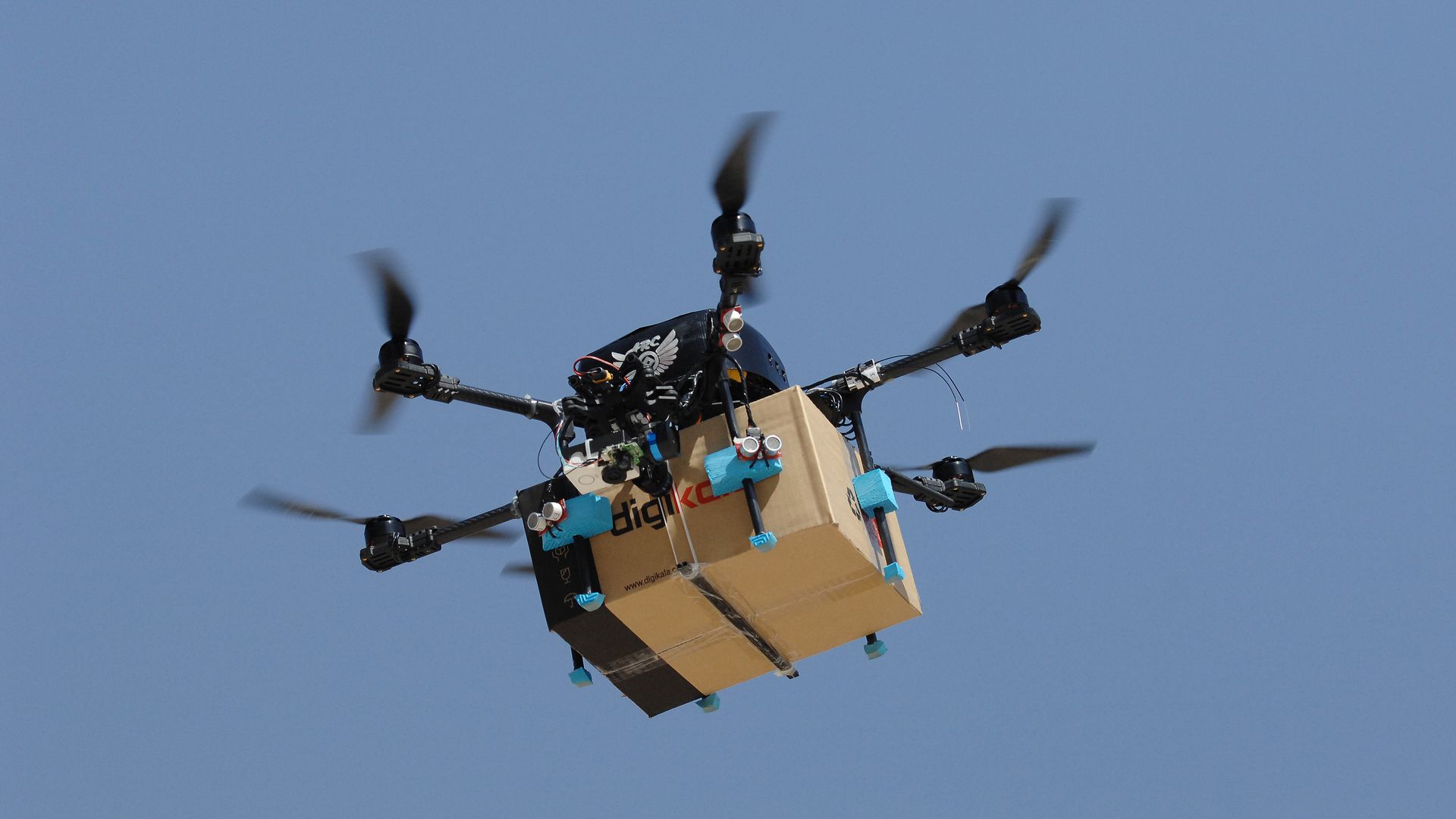 "Jeff Bezos boldly predicted five years ago that drones would be carrying Amazon packages to people's doorsteps by now. Amazon customers are still waiting," AP's David Koenig and Joseph Pisani report.
The big picture: "[O]vercoming the regulatory hurdles and safety issues posed by drones" has been a bigger challenge than expected. "The day may not be far off when drones will carry medicine to people in rural or remote areas, but the marketing hype around instant delivery of consumer goods looks more and more like ... hype. Drones have a short battery life, and privacy concerns can be a hindrance, too."
"The government estimates that about 110,000 commercial drones are operating in U.S. airspace, and the number is expected to soar to about 450,000 in 2022. They are being used in rural areas for mining and agriculture, for inspecting power lines and pipelines, and for surveying."
"Amazon says it is still pushing ahead with plans to use drones for quick deliveries, though the company is staying away from fixed timelines."
Go deeper: Uber eyes liftoff for food-delivery drones
Go deeper